Essential Things to Consider Before Developing a SCORM Compliant Course [Infographic]
This infographic shares a few things you must consider to ensure your eLearning courses are SCORM compliant.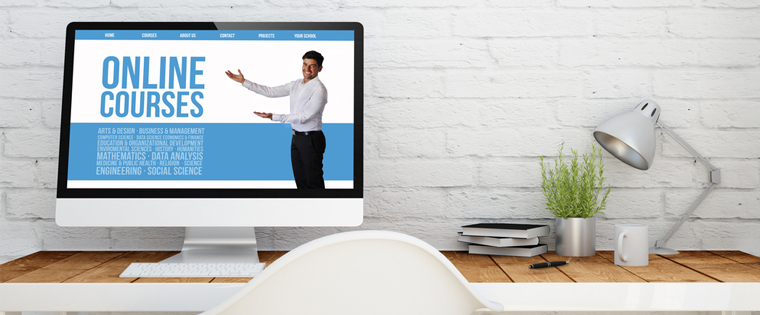 The aim of an eLearning course is to transfer knowledge and help learners solve problems using the skills and knowledge gained. But you need to make sure your e-learning courses are SCORM compliant; else, your development efforts will go vain.
What is SCORM?
SCORM is an acronym for "Sharable Content Object Reference Model". It is a set of technical standards that support interoperability between eLearning and the software – how the course communicates with its underlying platform. Developing e-learning courses that comply with SCORM is important because SCORM enables the Learning Management System track the status of the course, assessment scores, number of times learners access a course, provide certificates, etc.
To ensure your e-learning courses are SCORM compliant, you must consider a few things listed in the infographic below.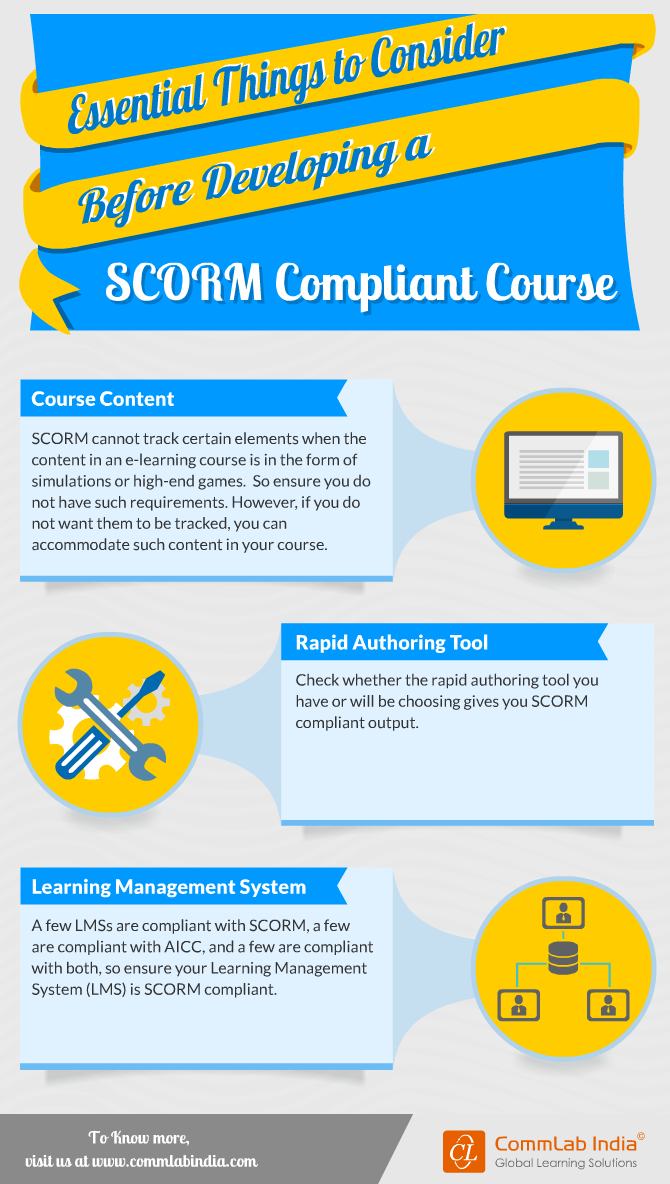 Hope you found it useful.