5 Factors to Consider While Converting your E-learning Courses to M-learning
This blog post shares some interesting factors, that help you in converting your eLearning courses to mLearning.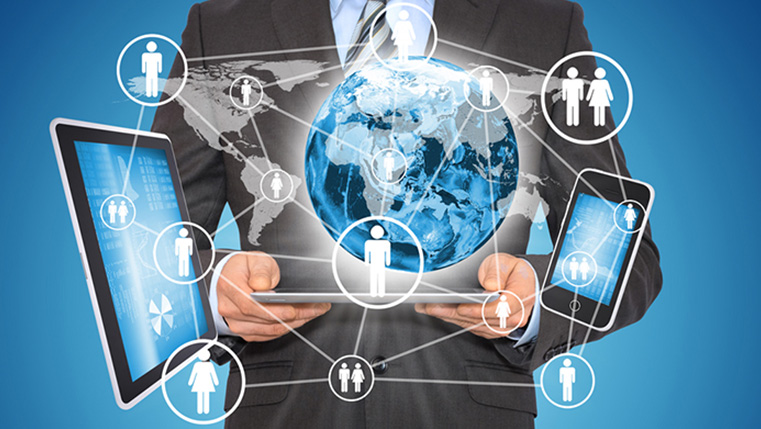 These days, the usage of mobile devices increased considerably in all aspects of our lives. Keeping this in mind, many organizations want to train their employees through smart phones or tablets. The learning delivered through smart phones and tablets is known as mLearning. Through mLearning, learners can easily access the content at at any place, and there is no need of a formal training setup. You can convert your existing eLearning courses to mLearning. In this blog, I would like to discuss the factors to be considered, while converting your eLearning courses to mLearning.
1. Devices and Operating system
You should consider the type of device and the operating system that your learners use to view the course. As many organizations are moving to "BYOD (Bring Your Own Device") policy, the devices used may be different. So, the course should be compatible to all devices.
The main operating systems to consider are:
Apple iOS
Google Android
Windows
Blackberry
2. Screen size
The screen sizes of the devices generally range from 3.5 inches to 12 inches. As the screen sizes of smart devices vary, the content should be chunked in such a way that it fits into the screen without losing its meaning. The content should be divided into small parts to fit into the screen. Avoid content-scrolling, as this will annoy the learners.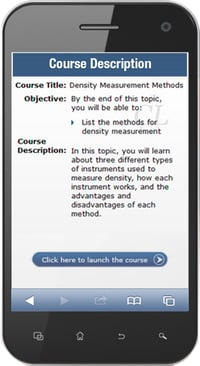 3. GUI
The GUI should be simple to click and navigate. Avoid using too many buttons in the GUI, as the GUI of smart devices is small. The buttons' size should be big, so that the learners can easily touch and navigate to another screen.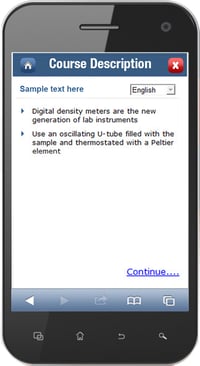 4. Images
The images should be clear and with better resolution. Add minimal data in the images to avoid information overload to the learners, and this will help them to retain the information easily. It is better if we provide the Zoom-in feature for better clarity and view. The file size of the images should not be large to avoid loading problems.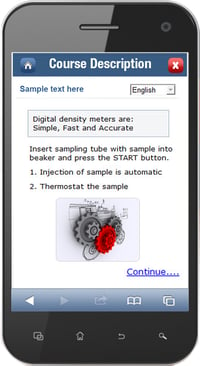 5. Interactivities
Interactivities should be simple. It is better to avoid drag and drop type of assessments as these may not work in some devices. Design the interactivities with simple clicks.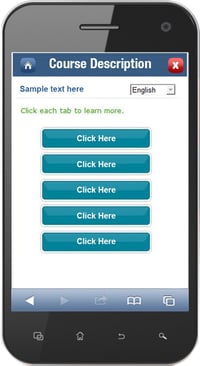 These are the factors that you should consider, while converting eLearning courses to mLearning . Have anything to say? Please do share!