Legacy Course Conversions: Leverage In-House Authoring Tools
Check this blog to find out how you can use your existing authoring tools - Storyline and Lectora to convert your legacy courses.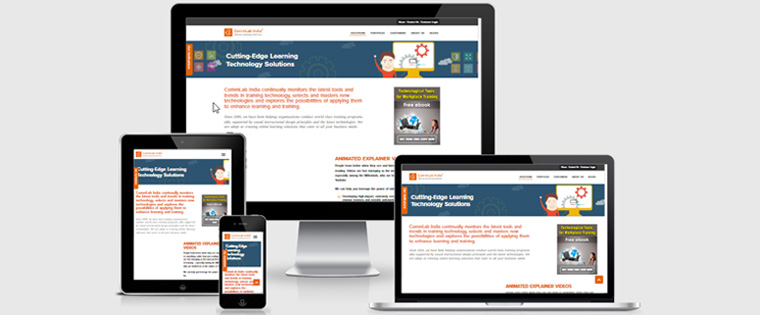 Flash is outdated, and this is a fact. Organizations have realized this and are in a race to convert their online training material developed using Flash, otherwise known as legacy courses, to HTML5. They obviously do not want these carefully created courses to go to waste and want to convert them so that they can be used for training. Besides, there are other reasons you should convert your legacy courses:
Using courses developed in Flash is not a feasible option because they are not supported on Apple devices and newer platforms. Another drawback is that these courses do not work on mobile devices. With the widespread usage of mobile devices for training, Flash-based courses will not function in this new paradigm.
With businesses expanding globally, companies tend to have employees located in different countries who speak different languages, so online training must be in multiple languages. Unfortunately, courses developed in Flash are difficult to translate. Organizations today are looking at developing courses with a HTML5 output which can be quickly translated into multiple languages, to cater to diverse employees.
Updating online courses has become a necessity with companies launching new products on a regular basis and developing product updates. This information must be passed on in sales training. Similarly any change in rules, has to be communicated in compliance training. Legacy courses do not allow quick updating, converting them requires depending on programmers who must be either hired or the work must be outsourced, which translates to additional overheads.
The millennial generation does not prefer lengthy online courses and instead favor microlearning modules that are 5 to 10 minutes long, which can be accessed on smartphones. To appeal to this generation, companies are looking at converting their legacy courses into microlearning modules.
Courses developed using Flash are usually text-heavy and are PowerPoint presentations with audio narrations. With developments in instructional design, courses today use strategies that make e-learning engaging rather than being mere page-turners like the earlier Flash-based courses.
These are some of the reasons organizations are looking at converting their legacy courses for its use in online training. Thankfully, there are authoring tools that can convert legacy courses to HTML5 such as Articulate Storyline, Lectora, Adobe Captivate or iSpring. Organizations looking to convert their legacy courses can use any of these tools. They usually have the license for one or two of these tools for e-learning development which they can effectively use for legacy course conversion.
Let's see how you can convert legacy courses using two popular tools – Articulate Storyline and Lectora. If you have any of these tools in-house or have just acquired them and want to make optimum use of them, you can leverage their features for legacy course conversion.
1. Articulate Storyline
Easy to create Flash like interactions: One of the advantages of using Flash was its ability to create interactions that engaged the learner. Storyline has features such as Triggers, Slide layers, States, and Variables that help create the same kind of interactions and the best part is you can do it without programming.
Multi-device compatibility with a single click: With this tool, it is possible to publish courses to multiple devices such as smartphones, tablets, and iPads, making legacy courses available on mobile devices. Storyline has a responsive player feature that can automatically display the course on tablets and Smartphones. This feature responds to the screen size and orientation of any mobile device to provide the best viewing experience.
Translation of courses: A course developed in English using this tool can be exported to XML or Word for translation. An added bonus is that the tool supports the translation of right to left languages as well. Once the content has been translated, it can be imported back to Storyline to published to different devices.
Microlearning modules: Converting legacy courses into microlearning modules is easy with Storyline because the tool is suitable for building interactive content and has a responsive design feature that can make the modules accessible on devices such as mobiles, tablets, laptops or desktops. Updating micro modules as and when new information is to be added is also easy.
2. Lectora Inspire
Rapid course development: When you want to develop courses rapidly, Lectora comes to the rescue with its in-built templates. The tool offers the option to create wireframes that adhere to branding guidelines and act as a skeletal framework for the course.
Multilingual courses: The multilingual interface available in this tool makes it easy to create courses in multiple languages. The interface allows learners to switch between languages with a click, to access the course in the language of their choice.
Converting text-heavy courses: Legacy courses usually tend to be text-heavy and the content is often dumped onscreen. With Lectora, this isn't the case because it offers interactivities that include Click on tabs, Hotspots, Images, Slideshows and so on that can transform such text-heavy courses.
When it comes to converting your legacy course, choose an authoring tool that offers the best options to meet your requirements. If you already have any of these tools in your arsenal, ensure you make the best use of them for an effective legacy course conversion. What are the strategies you adopt when converting legacy courses? Share them with us in the Comments section.