Ispring: Is It the Right Authoring Tool for Your Training Needs?
Get a comprehensive review of the iSpring authoring tool.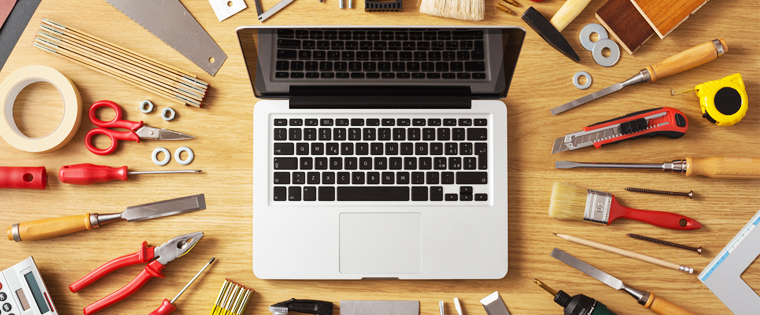 We live in a dynamic world, one where business practices keep evolving as per the changing face of the industry and new products/services are introduced at the spur of the moment to fulfill customer demands. Naturally, the knowledge and skills of your employees also need to evolve with the changing business landscape. This means organizations need to create new e-learning courses or update existing ones continuously and, more importantly, quickly. On top of this, they also need to keep costs down without compromising on course quality.
E-learning developers therefore use rapid authoring tools to develop courses with more efficiency and accuracy. The market is full of rapid authoring tools offering various features, that aim to make e-learning development as easy as possible. So, which one should you pick to make sure your final output is of the highest standard?
Consider using the iSpring Suite 8.7, an easy to use, fully stocked e-learning software. Let's explore some of the leading features and functionalities of iSpring that make it a strong contender to be the right authoring tool for you:
PowerPoint Integration and Conversion
The iSpring Suite gives you the capability of turning your PowerPoint slides into a professional e-learning course. You can use a presentation of any complexity as the basis for an e-course. iSpring Suite carefully preserves all effects after converting your PowerPoint into a Flash or HTML5 course, including transitions, complex animations, and triggers. All the objects inserted on your PowerPoint slides will be retained intact. iSpring Suite pays particular attention to the accurate representation of colors, fonts, and shapes, and the crisp quality of images and videos.
Audio and Video Narration
With iSpring, share your knowledge in the course through audio and video narrations, which you can perfectly synchronize with your slides. Import audio or record a voiceover right in iSpring Suite, then synchronize it with your slides and even animations. The built-in microphone setup wizard can help you select and adjust the best recording device type. To add video narrations, you can simply import your pre-recorded lectures, reports, or presentations, or even record a video right from your webcam with the built-in recording tool.
Interactive Assessments
iSpring gives you the power to evaluate your employees' knowledge, and check the performance of your courses with interactive tests and surveys. With this rapid authoring tool, you can customize the display of each question by selecting a layout, choosing the color, adding animations, and much more. Even your feedback messages can be made unique and memorable with customized colors, images, formulas, and audio. You can increase the efficiency of your tests further with branching scenarios wherein each student takes his/her own route based on the answers they give.
Easy Scenario-based Learning
iSpring allows you to put your learners in realistic working situations to help them practice their communication skills with TalkMaster. Its intuitive user interface lets you create various conversation scenarios and interlink them. To make dialogue simulations realistic, it allows you to add voiceovers. The most striking feature of iSpring is that it allows you to assess learners through the conversation. As your learners progress through a scenario, they earn or lose points at each step, and the final score reveals how they have done.
Ready-to-Use Content Library
iSpring's inbuilt content library give developers a rich and diverse collection of elements to develop e-learning in no time. It packs templates for various types of learning tasks, photographic characters and backgrounds, icons, buttons, and navigation elements. Build your courses in a snap with professionally designed templates complete with title slides, course menus, timelines, chapters, and other elements you may need. Photographic characters allow you to interact with your learners on a more personal level. All of these elements help give your courses a polished and professional look.
As you can see, iSpring is an easy to use, yet powerful e-learning authoring tool. If you want to create tons of high quality e-learning content using just your PowerPoint skills and no special training, then you should definitely opt for iSpring.