How Does Mobile Learning Help Your Employees?
Learn how mobile learning can help employees.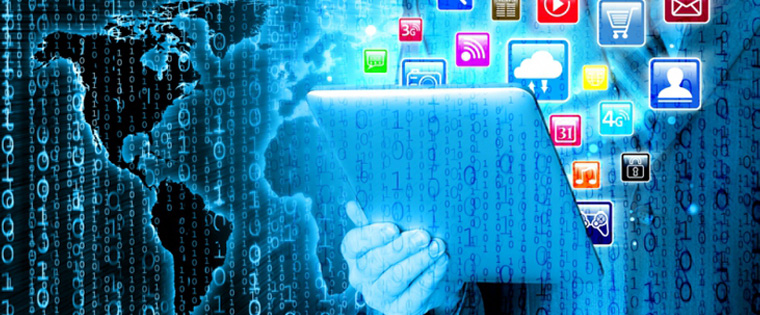 In our previous blog, we had discussed how mobile learning helps organizations improve their training reach. Employees take to mobile learning quickly because of the convenience and ease of access it offers. Let us look at some of the advantages mobile learning offers, which are urging organizations to make it part of their online training.
Higher Engagement of Learners
As mentioned, mobile learning or mLearning meets the demands of learners and fits with the way they want to learn. So, what are the features of mobile learning that make it engaging to learners?
Mobile devices have proved to be the best devices to deliver microlearning modules to learners. The small nuggets of information suit shrinking attention spans and higher distraction levels of today's learners. Microlearning, when offered on mobile devices, gives them the convenience of accessing it as per their convenience, highly increasing the chances of learners completing the training.
Microlearning modules delivered on mobile devices can be used both for formal training and performance support, considering the higher levels of accessibility and flexibility mobile devices provide.
When mobile learning is infused with features such as gamification, interactive videos or mobile apps, engagement levels are bound to increase. Gamification ensures higher completion rates and better retention.
When interactive videos are a part of mobile learning, they offer an enhanced, interactive and enriching learning experience.
Similarly mobile apps, which are widely used to perform regular tasks, when added to mobile learning courses, play a role in formal training.
The other developing trends in mobile learning are bound to make an impact on the way learners learn.
For Performance Support: Performance support in training parlance is any resource or asset accessible to the employee at the point of need that can improve his performance. Learning delivered through mobile devices can act as efficient performance support tools for learners.
Just-in-time Support: The ubiquity of mobile devices makes it perfectly suited for delivering just-in-time support. Since everyone carries these devices, they are the perfect vehicle to provide guidance or offer knowledge support to perform a task or solve a problem at the point of need.
Minimize Errors: When performing complex tasks, employees need to be accurate as even a small mistake can lead to major repercussions. Videos delivered on mobile devices can offer help on troubleshooting and provide how-to-guides on demand, making mobile learning a performance support tool.
Master Complex Processes: Complex processes, especially in software training, can be difficult to master, in spite of end-user training. Employees may approach the helpdesk frequently for support. But, if the performance support material is delivered through mobile devices, learners can refer to them while working on the software.
Update on the Latest Information: This is especially relevant to sales training. Sales personnel need to be updated on a new range of products, the new features of a product or knowledge about a competing product. This information is crucial, especially when meeting prospective clients. The latest information can be provided through mobile devices.
Continuity to Learning: There is no doubt that mobile learning provides continuity to learning. Mobile learning fits the need of today's learners to be able to access training anytime and anywhere, as per their convenience.
They might use their laptop to register for a course, use their smartphone to go through the material and use a tablet at home to take tests, quizzes or to check results. Courses that are designed to be delivered on various mobile devices provide learners flexibility and a better learning experience.
Mobile devices give learners access to an LMS where they can register for a course, access the material and take assessments. Mobile apps available on these devices can support their learning and provide remote access to other learning opportunities.
These features help learners to carry on learning without the constraints of time, place or accessibility. Mobile learning provides training to employees that is engaging, with the added benefits of providing flexibility, performance support and continuity of learning. It finds favor among today's generation of employees, who want the convenience to learn anytime and anywhere. It can fit into their schedule while providing the just-in-time information they need to solve a problem or perform a task. These advantages are making organizations adopt mobile learning for different kinds of training.