Top 5 Features your Second LMS Must Have
A second learning management system would be good to have especially if you have to train your external partners, but do you know what features to look for in a second LMS? This blog discusses five must-have features of a second LMS.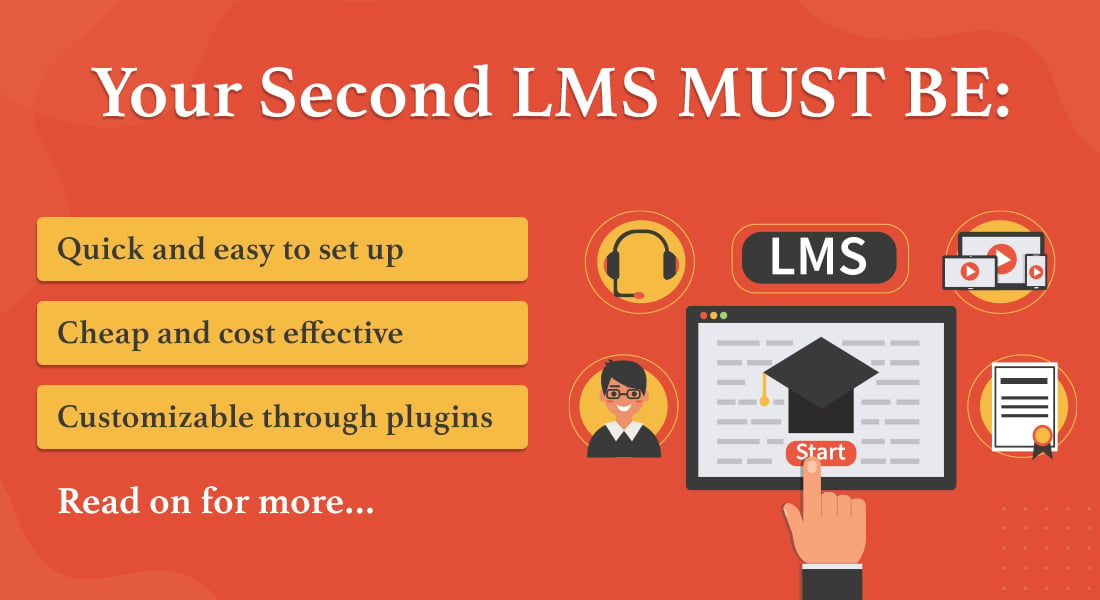 Having a second Learning Management System (LMS) is not a bad idea, given the varied corporate training needs of any organization. Most global organizations use an LMS to manage their employee training. But that's not the only job of the LMS. Other tasks like training specialized groups, or customer education, also require an LMS to manage them.
Five Features to Look for in a Second LMS
Remember that your secondary LMS needs to:
Be easy to set up
Work easily with external plugins
Be highly engaging
Provide customized reports and analytics
Be cost effective
An important problem with training your employees and external partners on the same LMS concerns the security of your organization's proprietary and confidential data. Also, the general administration and employee training requirements are different from those of your external partners or customers who would need training for smaller learner groups and customized workflows. And a second LMS would handle these jobs quite easily. But wait! Before you head off to buy a new LMS, there are three things you must remember regarding a second LMS.
The second LMS needs to be lighter and cheaper than your primary LMS.
It need not have the 'extra' features included with your primary LMS.
It should be able to handle customized training workflows.
So, what are the features that a second LMS must have?
Five MUST HAVE Features of a Second LMS
Going for a "second LMS" that is chock full of features may not be such a good idea. You need to know exactly what to look for.
Here are five features that your second LMS needs to have.
1. It Should be Easy to Set Up
There is a reason why it is a 'secondary' LMS. The primary LMS will take care of the major workplace training requirements in your organization, something that the secondary LMS need not. It should only manage the special or additional requirements that your primary LMS cannot. So, while they come with more or less the same features, your secondary LMS will be used a lot less. Therefore, the first requirement for the secondary LMS is that it should be quick and easy to set up.
But does being quick and easy to setup mean your secondary LMS will compromise on important features? Not quite. Here are three things to remember.
Your secondary LMS should be up and running in a week or less. That means no redundant bells and whistles, apart from the basic and required features, need to be added.
The secondary LMS need not have all the features – the basic and in-built features will work just fine, while also making the LMS quite lightweight and simpler to use.
The only additional customization that takes time to add involves customizing the workflows and other required features.
Pro tip: Don't be fooled by its minimalist features; managing an LMS while it manages your training can still be a difficult and time consuming task. Outsourcing LMS administration is a good idea if you want to avoid those technical troubles and focus on what matters more.
2. It Should Work Seamlessly with External Plugins
The second LMS should come with external plugin support – the ability to integrate with external applications, which makes it multifunctional.
It is important that you check to what extent your second LMS supports external plugins. Having external plugin support means that:
Your second LMS can flexibly integrate itself with external applications – Zoom, PayPal, etc.
You can add or delete features in your second LMS based on your requirements.
You have the freedom to customize the app(s) using plugins.
3. It Should Be Highly Engaging
Just because your secondary LMS is small and lightweight, does not necessarily mean it has to be bland and boring. Ensure your secondary LMS is rich in engagement and interactive elements so that learners/users do not lose interest and motivation.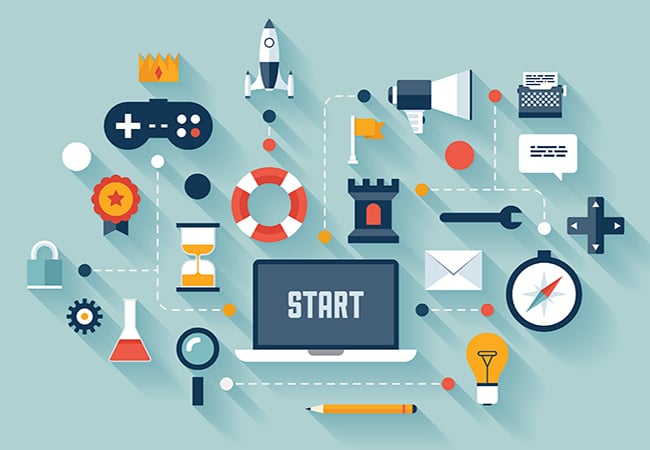 There are several ways you can make the second LMS engaging and interesting. Let's look at a few of them now:
Gamification: Gamification in eLearning is the go-to strategy when it comes to attracting and engaging learners. You can include gamification elements like scores, achievements, and reward points, as well as ranking leaderboards within the LMS to encourage continuous learning.
Micro- and Mobile Learning: Making training accessible to learners on their smartphones and other handheld devices is a sure way of keeping up the learners' engagement factor. Thanks to mobile learning, learners can access their courses and training on their chosen device and at a time of their convenience. Plus, providing them small, microlearning modules also increases engagement as learners can finish them pretty fast.
Customized Training: Customizing training to be the best fit for a particular learner group is one of the best ways of maintaining learner engagement.
You can create:
Specific learning paths based on job roles, user groups, training type and so on
Cohorts (mini portals) within the LMS to offer unique learning experience to different set of users based on their requirements – vendors, channel partners, customers etc.
4. It Should Provide Customized Reports
Your LMS can generate different types of data and present it in various comprehensible formats – pie charts, tables, bar diagrams and more. However, chances are, you don't even need half of them. Most of the time, your job will only demand learning analytics regarding learner engagement, assessments, attendance, course completion rates and so on.
But, what if you want very specific information:
Points at which learners get stuck
Average learning time
List of most-accessed courses
Course-access time logs
……. And more!
The question is, can your LMS be customized to offer reports on these metrics? Yes!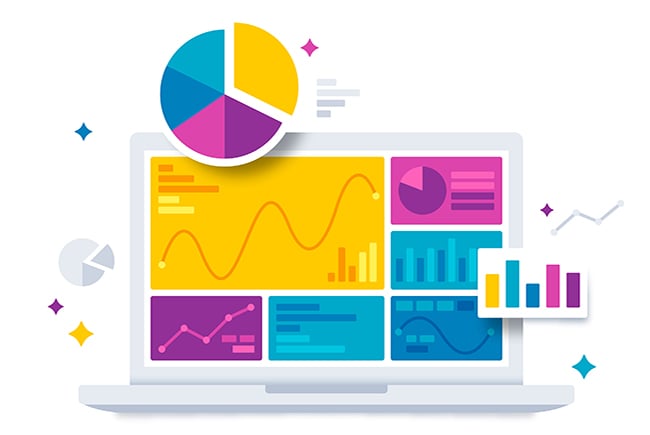 Customizing your LMS can help you generate reports only on the statistics that you require. Here's how customized reports in the second LMS can help.
You can get the exact number and type of reports on learner/user analytics that you require. Some examples include individual performance reports, national and global team report analytics, quarterly and monthly training progress.
Reports can be scheduled and automated to be sent to the users' email addresses to maintain consistency.
Besides, support for external plugins means that you can incorporate learning analytic tools or applications. They can provide you with in-depth and advanced learning analytics such as predictive (what the learner can possibly do next) and prescriptive (what should be done to support/counter predicted action).
5. It Should Be Cost Effective
Of course, it should be. Otherwise won't it become your primary LMS? Your second LMS needs to serve a smaller user base and does not need as many features as the larger LMS. So, it should also be cheaper.
The second LMS will be cost effective if you:
Limit its features to the simple built-in ones.
Use the in-built functions for most of the tasks, customizing only where necessary.
Opt and pay only for the required features, avoiding those that you do not need and may not ever use.
It's a Wrap
So you see, having a second LMS is not really a bad idea, if you know exactly why you need it and the specific features you will be using. It's quite possible you are finding it difficult to manage additional tasks like customer partner education or specific group training with your primary LMS. So don't think it's a bad idea to have a second, helping LMS, especially in these testing COVID-19 times.
Want to know about learning management systems in general? This eBook can help you choose the right learning management system for your organization.