Consider Mobile Learning to Improve Training Reach
Know the benefits of mobile learning that will improve your training reach.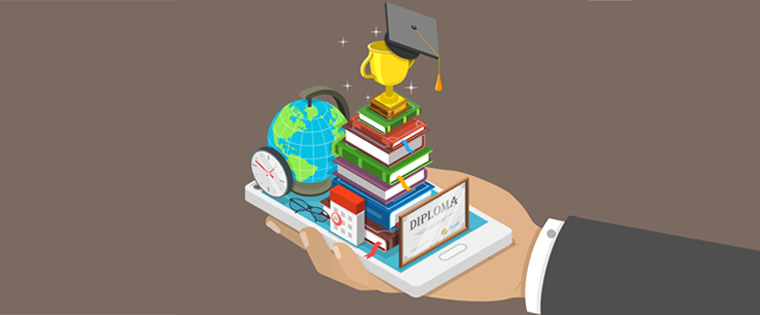 Accessibility of learning resources is the key to the success of any training; learners are more inclined to take a course or complete training if it is easily available and can be accessed on-demand. Mobile learning provides ease of access on mobile devices which enables learners to learn anytime and anywhere. This convenience and the ubiquity of mobile phones have created a shift in how we learn.
Learners today are inclined to learn or access information at the moment of need. They waste no time poring over books or articles, but want information in an instant. The ease of accessing information through a device you can carry with you has encouraged learners to look for information just at the time of need. This contributes to the success of mobile learning courses.
Mobile learning uses a variety of multimedia platforms such as podcasts, infographics, or videos that offer a better learning experience to learners.
These advantages of mobile learning have made it increasingly popular among learners.
Apart from the flexibility that mobile learning offers, it has a positive impact on the completion and retention rates of training courses. Online learning is designed in such a way that the learner cannot progress to the next topic unless they complete the current topic. This approach ensures that the learner knows each topic thoroughly, as they complete the course without jumping ahead.
The content design of mobile learning that includes short, bite-sized content, videos, and job-aids for performance support promotes learner engagement.
Mobile devices are equipped with technology that supports learners. They have features that help learners track their progress through the course. If the learner forgets to go through a lesson, the smartphone can remind them about it. This helps the learner stay on a course and continue their learning. These devices have built-in organizers that help learners manage their time and help them fit their training into their daily routine.
Mobile learning is designed to fit in with the device usage habits and learning patterns of learners, which results in higher retention levels. This is because learners can access the course anytime and anywhere and are free to go back to the course whenever they need to recall or remember something.
Collaborative learning through online learning communities is possible through mobile learning. Today's learners prefer collaborative learning where they can discuss learning resources and share their knowledge.
Mobile devices help companies create online learning communities, where members can connect with each other, discuss, and collaborate to develop skills they will use in the workplace. For instance, when learners want to connect with a colleague for information on best practices or want to understand the different methods of doing a task, such online communities become a valuable source of information. Mobile devices promote collaborative learning and also a smarter workforce.
Mobile learning provides accessibility and gives learners the flexibility to learn anytime and anywhere. They improve completion and retention rates and encourage collaborative learning. These benefits encourage learners to complete their training and help organizations leverage on them to improve the reach of their training.