Breathe A New Life In Your Training with Mobile Learning
Not able to connect with your millennial workforce? Adapt mobile learning to turn the tables.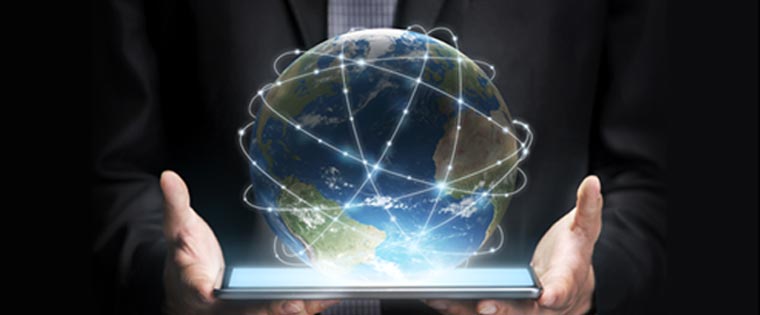 Mobile learning or m-learning utilizes the mobility and special functionalities of smartphones and tablets to allow users to learn at their own convenience and pace.
So does it mean that an e-learning course, viewed on a mobile device, qualifies as m-learning? The answer is no. Mobile learning takes into account 2 factors – the learner's mobility and the device used. The learner is moving, not tethered to a location or device. The device used is portable, lightweight, electronic, wireless and small enough to fit one's pocket, purse, or hand.
Considering the small screen sizes of phones and tablets, it will be strenuous for users to undertake lengthy courses. Also, since mobile devices are home to a lot of our social and entertainment applications, learners might be easily distracted during long courses. Hence, instead of running long e-courses straight up, mobile devices can provide a thriving ecosystem that reinforces and extends the learning from the main e-learning program. Mobile learning, due to its unique traits enhances the learning from your e-learning program in all aspects, let's see how:
Can provide information when needed the most
There may be a huge time gap between learners undertaking an e-learning course and them actually putting the knowledge to use. Due to this, gaps may develop in learners' understanding of the subject matter, thus affecting their practical performance. Mobile devices can easily come to the rescue in such scenarios in the form of just-in-time learning.
These are essentially short learning modules that assist learners in performing one specific task. Using mobile devices, these short courses can be delivered at the exact moment when users are going to perform the task. This can drastically reduce errors and improve the efficiency of your workforce.
Give learners true flexibility
E-learning courses can allow employees to learn at any time, but they still need to be confined to their desks to learn. Even if employees are using a laptop, they still can't learn anywhere as it can prove to be too clunky. Learning through mobile devices can give learners the power of true flexibility as they can literally learn anywhere, anytime.
Be it in a coffee shop, or the commute to work, or even in the comfort of their sofas, any place is a potential classroom with m-learning. When learners are free from the shackles of sitting in one place, learning takes an interesting form. Employees not only display a greater willingness to learn but their knowledge retention and recollection is also boosted.
Lets you learn with everyone
When it comes to online socializing, mobile devices have certainly left computers behind. Mobile devices are important tools for the establishment of online learning communities where social learning can effectively take place. Online group discussions and forums can serve as active platforms to exchange ideas, clear doubts and voice opinions.
The omnipresent social media applications can also be put to use to promote your subject matter. You can create groups on Facebook or provide short insights on Twitter or any other similar effort to let employees collaborate better. As mobile devices are constantly present with your learners, they can really promote a culture of social learning among employees.
Increases the scope of game-based content
Using games for learning can do wonders for your training program. It actively involves users in the learning process and makes them have fun while doing so. Mobile devices, with their handheld portability and touch functionality, can really widen the scope for your game development. Mobile devices are also capable of supporting high quality graphics and gameplay, which can really increase user engagement.
Stay up-to-date with changing times
Most mobile learning platforms are integrated with mobile devices' inbuilt reminders and organizers. This allows learners to receive alerts on their courses, which they can check while on the go. Users can be notified if a newer version of the course is available, which assures that they only undertake the latest courses. The short course format that works for mobile devices also makes it easier for developers to release smaller updates. This helps make the whole learning experience more personalized and keeps users engaged, even when they are away from their workstations.
The benefits of mobile learning are revolutionizing the e-learning process. Integrate mobile learning with your organization's training strategy to get the best and latest of technological advancements.