Convert Flash to HTML5: REBUILD to Ensure Cross-Platform Compatibility
Converting Flash to HTML5 is possible with the Rebuild methodology. How to decide when to convert Flash to HTML5 using Rebuild? This blog has the answers.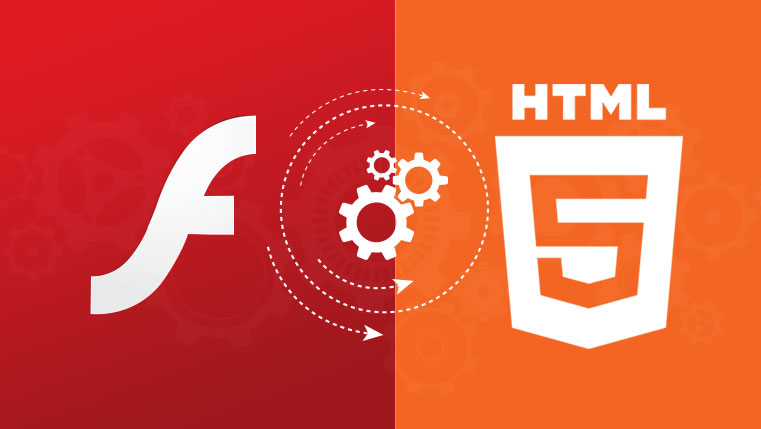 An organization that believes in building a strong learning culture recently collected feedback on their training programs, to see how effective they are. To their surprise, the feedback was not satisfactory. Employees felt the training could be made more interactive, and it would be great if they could access the courses on their mobiles. But this required the organization to convert Flash to HTML5. So, the organization can convert Flash to HTML5, and rebuild existing Flash eLearning to improve its learning culture.
When Should You Convert Flash to HTML5 Using the Rebuild Methodology?
To develop the course using a new software
To enhance the look and feel of the course
To enable the course to run on various browsers and devices
Convert Flash to HTML5 with the 'Rebuild' Methodology
The problem discussed above is common in most organizations. Maybe training remains ineffective due to monotonous content in the course or as employees do not have a choice other than accessing the courses from their own desks, whereas they would be more comfortable learning from their mobile devices.
But when organizations have courses built in obsolete software such as Flash and only have access to the raw assets used in those courses such as graphics, animations, and audio snippets, what can be done? The optimal solution is to convert Flash to HTML5 using the rebuild conversion methodology.
The Rebuild conversion methodology involves redeveloping courses, which have been either created in obsolete software such as Adobe Flash, or older versions of authoring tools, using a new authoring tool which can provide an HTML5 output – for cross-platform cross-device compatibility.
These rebuilt courses will be SCORM-compliant, enabling them to be uploaded on the LMS. This will help organizations track employee performance, thus ensuring learning becomes more efficient.
When to Convert Flash to HTML5 with the 'Rebuild' Methodology?
1. If the course needs to be developed in a new software
Authoring tools such as Articulate Storyline and Lectora Inspire add a lot of new features after each update. Who would not want these new features to be added to their legacy courses? The most important part is the error-free functionality.
For example, when a course developed in Adobe Captivate 2 (released in October 2002) is converted to Articulate Storyline 3, a lot of enhancements can be made. Articulate Storyline 3 has a lot of built-in templates which can be customized and lead to the development of an immersive course.
2. To enhance the look and feel of the course
Consider an organization in which training is through eLearning courses in which all the learner has to do is to stare at the screen and occasionally click the 'Next' button. Is this effective learning? Definitely not! In fact, the probability of the learner dozing off in between the course is extremely high!
Visuals play an important role in keeping your learners alert and attentive. Interactivities such as drag and drop, sliders, and click on images, all enhance the learning experience by keeping the learner engaged throughout the course.
When organizations convert Flash to HTML5 using the Rebuild strategy, they can improve courses visually and also incorporate modern interactivities.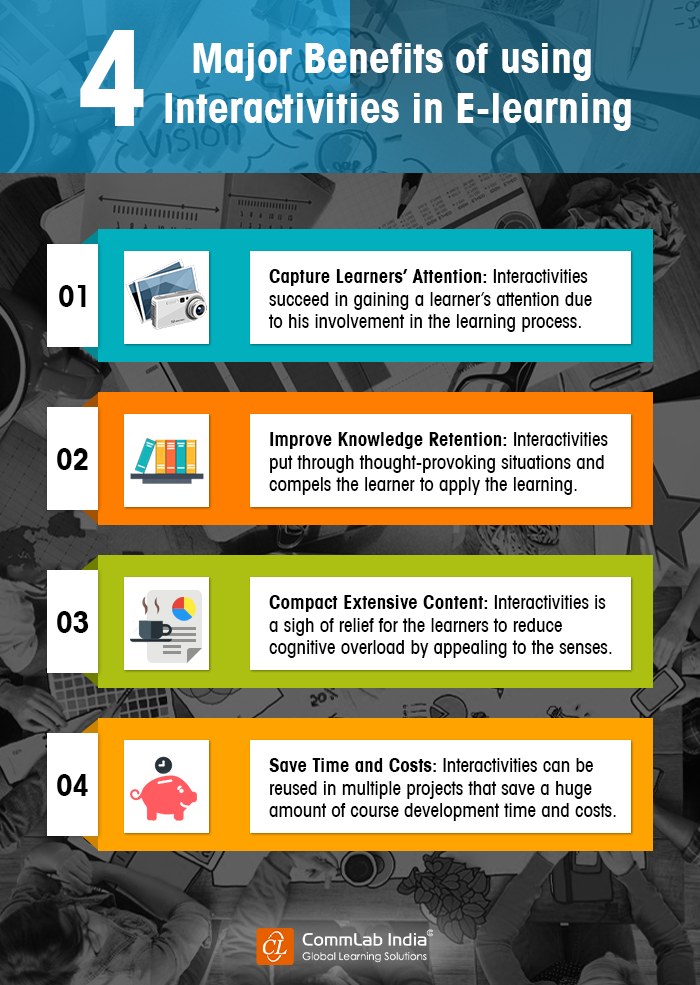 3. If the course needs to run on various browsers and devices
Suppose most of the employees in an organization are on the move or the tasks they perform are complicated and they need help quite often. Wouldn't it be great if they can access online courses in whichever device they want to?
Wouldn't it be great if all courses could be played in every browser, without any hindrance to the learning process? When you are converting Flash to HTML5, rebuilding courses would help organizations get rid of browser and device-based compatibility issues.
The Authoring Tools Used for the Process
Most modern e-learning authoring tools now offer the option to publish courses to HTML5. They also have a lot of built-in interactivities which will lead to an increase in the engagement levels of a course. For example, Articulate Storyline has a wide range of built-in avatars, which will be very helpful in developing scenarios. Similarly, each tool to convert Flash to HTML5 has its own specific and unique features. Here are a few tools that can be used for the rebuild process:
Lectora Inspire
Adobe Captivate
Articulate Storyline
iSpring
Converting Flash to HTML5 Using the Rebuild Methodology: A Few Things to Consider
Before rebuilding a course, there are a few things you need to be aware of:
Gather all the raw assets available. For further convenience, sort them and place them in a single location.
Once all the raw assets are gathered, it is important to prioritize them according to the current training needs.
A few of the original interactions might have to be redesigned to accommodate the authoring tool chosen for converting Flash to HTML5 using the Rebuild strategy.
Choosing whether the rebuild process will be done in-house or be outsourced is another major decision.
Once the decision is taken to rebuild courses, it is time to choose the best authoring tool that fits the organization's training need.
You can check which conversion process to follow for Flash-based courses without source files and for those developed in older version of authoring tools that offer dual output (Flash and HTML5) in our older posts. Stay tuned for another conversion methodology!