Lights, Camera, eLearning Authoring Tools! [4 Authoring Tools as Movies – Sequel]
If you've ever been curious which movie genre would each eLearning authoring tool belong to, this is the blog for you. In continuation to an earlier blog, here I've discussed another four eLearning authoring tools as movies. Read on to find out!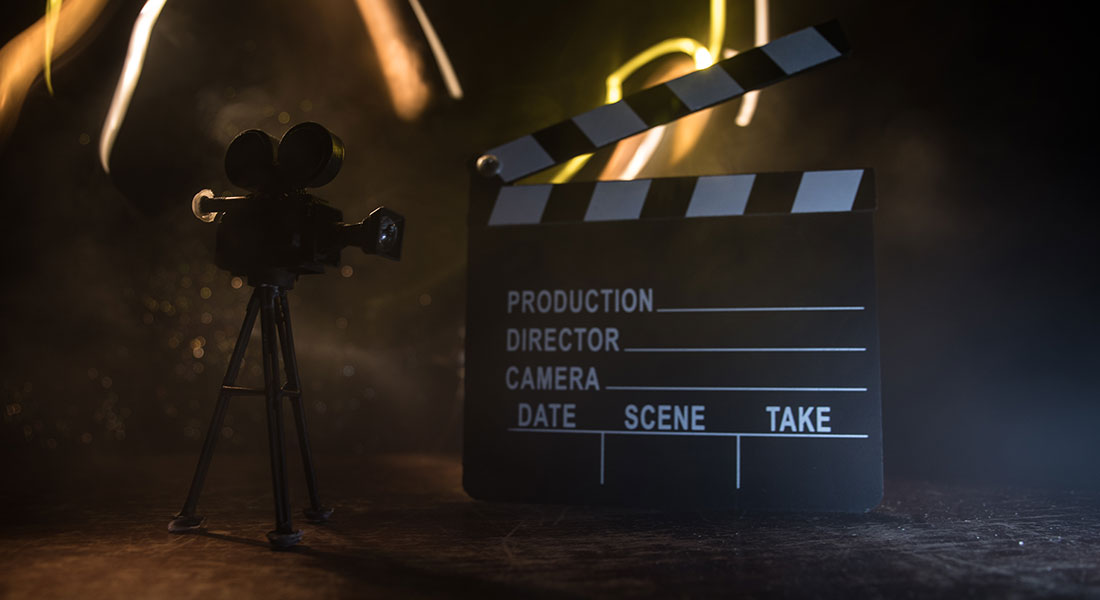 Welcome back, instructional designers aka the eLearning authoring tools movie buffs! In one of our earlier blog posts, we explored four eLearning authoring tools as if they were blockbuster movies. But what about those who prefer their films a little more offbeat? Fear not, fellow cinephiles and eLearning enthusiasts! Today, in this blog post, we're taking a dive into the creative and innovative world of another four eLearning authoring tools.
Let's Get Cinematic with eLearning Authoring Tools!
Here's a genre list of four eLearning authoring tools if they were movies:
Camtasia – The Documentary
Elucidat – The Crowd-Pleaser
Gomo – The Hollywood Blockbuster
Easygenerator – The Indie Rom-Com
Are you ready?
Let's explore!
4 eLearning Authoring Tools as Movies – The Sequel
Camtasia – "The Documentary"
In the world of movies and eLearning authoring tools combined, Camtasia is "The Documentary". Why? Because its minimalist design is an element that makes it comparable to a documentary film. Camtasia combines powerful storytelling tools with a minimalist design approach to deliver truthful, engaging content that is easy to understand and retain.
Just like a documentary film, Camtasia focuses on designing and delivering eLearning courses in a simple, straightforward way without any unnecessary frills or distractions. With its user-friendly interface and intuitive editing tools, you can easily develop professional-quality eLearning courses. And with its built-in quiz and interactive features, you can ensure that learners test their knowledge and engage with the content in a meaningful way.
Therefore, similar to a documentary film, Camtasia enables you to focus on the message, making the learning process more efficient and effective.
Elucidat – "The Crowd-Pleaser"
Elucidat is the eLearning authoring tool that's designed to appeal to a wide audience, thus the movie name "The Crowd-Pleaser". (Yes, in a positive sense). It offers a range of customizable templates and themes that allow you to create visually stunning courses with ease. Moreover, its handy interface and design make it easy to create eLearning courses that are engaging for learners of all levels.
As the "Crowd-Pleaser" of eLearning authoring tools, its responsive design ensures that courses are accessible on any device thereby enhancing the audience reach. With that said, its analytics tools provide you with insights into learner engagement and success rates.
Gomo – "The Hollywood Blockbuster"
Gomo is like a big-budget Hollywood production studio, offering an impressive array of customization options and multimedia capabilities. It is definitely one of the amazing eLearning authoring tools that are designed to take your courses to the next level. With its powerful features and cutting-edge technology, it helps you design and develop training courses that are as big and bold as any Hollywood blockbuster.
From stunning visuals to interactive elements, it has everything you need to create courses that are engaging and unforgettable. With Gomo, you can elevate your eLearning game and make a lasting impact on your learners.
Easygenerator – "The Indie Rom-Com"
Easygenerator is "The Indie Rom-Com" of eLearning authoring tools. Just like an indie romantic comedy that leaves you feeling warm and fuzzy inside, Easygenerator focuses on creating a personal connection with your learners through engaging and fun courses.
Its convenient interface and cloud-based platform make it easy for teams to collaborate and share their work, making it a go-to tool for those who value creativity, efficiency, and teamwork. So if you want to design effective, learner-centric courses that feel like a heartfelt conversation with your learners, Easygenerator is the tool for you.
Parting Thoughts!
Well, this was our cinematic journey through the world of eLearning authoring tools. Which movie would you like to watch? The choice is yours! Needless to say that each has its own specialty. In case you're looking for some help, here's a useful eBook on how to select the right rapid authoring tool. Check it out now!