6 Reasons CourseMill Should Be Your Preferred LMS!
Selecting an LMS for your organization? Why not consider CourseMill from Trivantis? Read this blog to know why CourseMill is on the preferred list!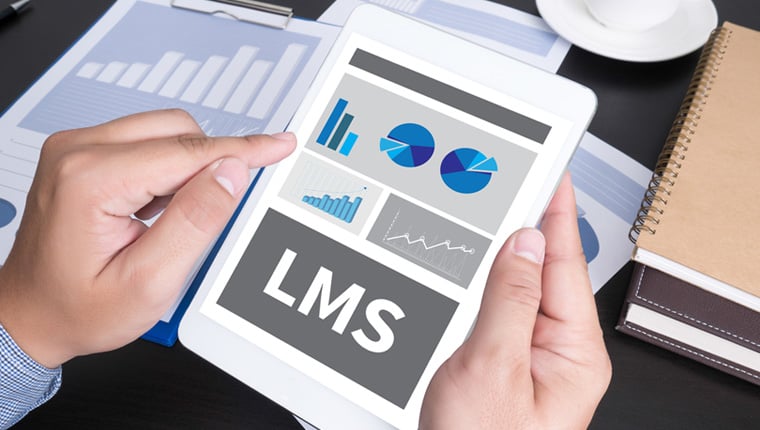 "Improve your learner experience," reads the tagline of CourseMill. CourseMill is a web-based Learning Management System (LMS) that provides various features to make online training organized and accessible, its primary focus being – improving the learning experience of your learners.
Why Is CourseMill The Right Choice for an LMS?
Has a user-friendly interface
Facilitates mobile learning
Provides multi-language support
Enables advanced tracking and reporting
Facilitates collaborative learning

Helps stay connected with the learners
This LMS also seamlessly integrates with one of the best eLearning authoring tools, Lectora Inspire. However, the best part about CourseMill is the fact that this LMS is especially efficient for corporate workforce training. Wondering why? Read on to know!
Why Is CourseMill The Right Choice?
1. Has a User-Friendly Interface
One of the main characteristics an LMS should possess is its ease of use. A platform which makes it extremely hard for learners to access courses is the last thing you would want! CourseMill has an interface that is user-friendly, intuitive, and visually appealing. This Learning Management System has a dashboard which consists of course catalog, resources, internal email system, a simple calendar view which lets learners know about upcoming events, the due dates, and more.
This dashboard can be further personalized based on learner preferences. This LMS also has an advanced quick search feature which allows learners to quickly find whatever they want to access by filtering search terms by course, instructor, and various other terms.
2. Facilitates Mobile Learning
Having an LMS which supports multi-device access is a must. You definitely do not want to restrict your learners to taking up courses bound only to their cubicles, do you? With the CourseMill LMS, your learners can access eLearning courses directly from their mobile devices – be it their iPad, iPhone, or smartphones.
Learners can also go through courses offline using the CourseMill mobile app which also provides support for non-SCORM content formats such as PDFs and video files. Besides, the new user interface of the app also provides a graphic card view and an organized grid view, all resulting in making learning more convenient and efficient.
You can put all your security worries aside as CourseMill LMS complies with most security requirements in the industry such as single sign-on security and double encryption, making it safe for your learners to access courses in their preferred devices and locations.
3. Provides Multi-Language Support
We all know, every single learner would love to learn in their native language. That is exactly why most organizations prefer translating their courses into multiple languages. This will make the entire learning process easier, engaging, and effective. Now wouldn't it be amazing if the entire user interface of an LMS could also be accessible in the native languages of your learners?
Well, CourseMill provides the same. This LMS has a multilingual interface which allows learners to choose from eight different languages – English, French, German, Hungarian, Mandarin, Polish, Portuguese and Spanish – within the LMS.
4. Enables Advanced Tracking and Reporting
Tracking and reporting learner activities aids you in delivering better learning. Hence choosing an LMS that allows tracking and reporting of learner activities is extremely vital. CourseMill allows you to track various aspects such as the completion statuses, learner interactions throughout the course, and much more.
Besides this, with CourseMill you can bid farewell to text-based reports by inputting charts and graphs in your reports, using the drag and drop functionality to make it easier to comprehend. Another amazing feature CourseMill possess is the ability to go straight to the reports and dashboards straight from your desktop by just clicking a link. You no more have to login to the LMS to view reports, saving ample time.
5. Facilitates Collaborative Learning
A study states that 86% of employees and executives say lack of collaboration or ineffective communication is the major reason for workplace failures. Hence you should definitely provide your employees opportunities to collaborate. CourseMill LMS has an inbuilt interactive course/session discussion board that allows learners to post comments or questions on any topic, which can be seen by their colleagues and also instructors.
Others can join the discussion and answer questions or share ideas. Learners can also easily search through existing forums for topics they want to discuss.
6. Helps Stay Connected with Learners
CourseMill allows administrators to create automated notifications to stay connected with learners and remind them about the activities they have to complete in the future – such as completing a course or taking up a test. For example, if you want to inform your learners about the next course they have to take, you can send an automated email which also contains a link to the course.
This Learning Management System also has interactive course bulletin boards which will help you in collecting feedback from learners and clear any doubts your learners might have regarding eLearning courses.
CourseMill for Instructors and Administrators
With this information in mind, I am sure you would also like to know more on how CourseMill makes things easier for administrators and instructors. Here's a sneak peek:
CourseMill for Instructors
Using CourseMill, instructors/facilitators can:
Search for learners easily, using additional filters and search fields through a robust search option
Request custom reports using SQL query statements
View detailed information on how each learner performed within each course (including assessments)
Send emails to learners directly from CourseMill
CourseMill for Administrators
For administrators. CourseMill:
Is the perfect solution, as installation only takes a day or even less
Makes importing SCORM and AICC content into CourseMill easy
Facilitates immediate preview of courses after importing, allowing admins to ensure they run correctly
Helps specify course prerequisites, leading to better security for the organization
Need more reasons? Here's one more. CourseMill has received a 5-star rating from the eLearning industry, based on user reviews.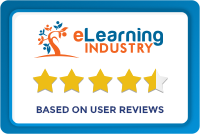 So, eliminate all your doubts and integrate the CourseMill Learning Management System into your online training framework to ensure your training activities are administered, tracked, and monitored efficiently. Do you have an LMS in place and if yes, what are the things it lacks, that CourseMill can help you with?