7 Terrific Strategies to Improve Learner Engagement in eLearning
Learner engagement in eLearning does not happen overnight. Find out learner engagement strategies to improve the popularity and acceptance of eLearning.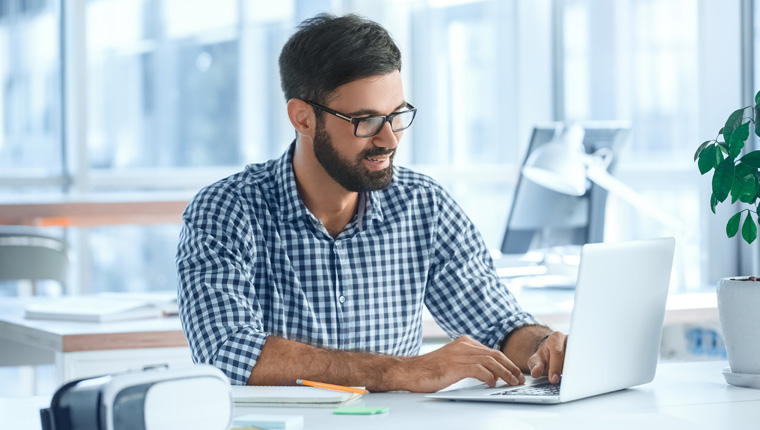 The modern corporate workplace is an amalgamation of sorts – you have the Gen X, Y (millennials), and the latest entrants to the workplace, Gen Z – each generation with their unique preferences for learning and working. Your organization might have a Learning Management System (LMS) that hosts some amazing online training resources, but is that enough to ensure learner engagement in eLearning?
7 Strategies to Promote Learner Engagement in eLearning
Prioritize eLearning
Integrate eLearning with performance reviews
Customize and personalize learning
Get influencers to promote eLearning
Mix and match learning formats
Measure the impact of eLearning
Market eLearning initiatives
The truth is, boosting learner engagement continues to remain a challenge for training managers and L&D professionals across diverse industries. In fact, it is second in the priority list, next only to closing the skills gap according to the 2019 LinkedIn Workplace Learning report.
Is there a way to boost learner engagement in eLearning and turn every employee into a learner? Here are some strategies you could try.
Seven Strategies for Learner Engagement in eLearning
Learner Engagement Strategy 1: Make eLearning a Priority
The modern workforce looks for self-directed learning paths and a collaborative work environment, and eLearning fits well in this training strategy. The 2019 LinkedIn Workplace Learning report also reveals that a majority of learners look for learning opportunities that are self-directed as they want to stay in control of the learning experience.
If you've just forayed into eLearning, present an impressive business case to garner support and approval from top management. Once you get stakeholders' and top management buy-in, do not simply rollout eLearning because you need an online training strategy. When learners are assigned courses they are already familiar with, it becomes a dampener to employee engagement. Prioritize eLearning and pay careful thought to how you are going to deliver the training.
For example, you could consider designing an online or blended learning journey (depending on the nature of training) that can be utilized by new hires as well as employees who are well versed with the workflow. While new hires start right at the beginning, experienced employees have the option to access exactly what they need.
You might wonder how to find out what information learners already know or do not know. One way to do this would be to include pre-assessments in eLearning. At every step in the learning journey, include a pre-assessment. If learners are able to clear the pre-assessment, they should be able to skip the course and move to a higher level in the learning journey.
Haven't we all heard that it's easier to develop good habits when you start young? Follow the same strategy at your workplace. Introduce eLearning to new hires. Perhaps you could consider introducing a blended learning program for onboarding. E-learning can fit the various stages in your onboarding program (pre, during, and post training). By doing this, you are inculcating a habit of accessing learning on demand and also boosting learner engagement in eLearning.
Strategy 2: Integrate Online Training with Performance Reviews
Both training as well as performance reviews have the same objective, i.e. to improve workplace performance. The only difference is that while performance appraisals are a review of employee performance in the past, training is for employee performance in the future.
The aim of a performance appraisal system is not just to determine an employee's growth within the organization but also identify areas of improvement. If these areas of improvement can be analyzed to see if training can provide a solution, then you know what your next eLearning course should cover.
Perhaps your employees need skill-based training (e.g.: online software training) or an awareness training (e.g.: code of conduct training). You could also conduct online assessments to gauge employees' core knowledge essential for their tasks at work. Based on the results of the assessments, employees can be directed toward existing eLearning courses or buy-in can be sought from stakeholders to develop new online training programs to close the skills gap.
While that's applicable for organizations getting started with eLearning, what if you've already made the investment in several online training programs for employee development, but your employees are not accessing these courses? To boost employee engagement, managers or supervisors could identify courses they feel can help their direct reports and get them to take the training. Organizations can also consider the completion of online training programs as a performance matrix to be evaluated in performance appraisals.
Strategy 3: Offer Personalized and Customized E-Learning
The risk associated with a generic course or picking a training solution right off-the-shelf is that it may not be exactly relevant to your learners. Irrelevant training is a big turn off.
How do you go about developing personalized learning? Talk to employees or conduct surveys to understand the challenges employees face at work. Analyze the responses or survey results. Can the problem that's hindering normal workflow be resolved through eLearning? If yes, address the pain point through eLearning that's customized. With the latest authoring tools, it is possible to develop customized training solutions rapidly.
You can use branching scenarios to take learners on individual learning paths, based on their responses to questions. Microlearning with its capability to present content in diverse formats is another way to personalize learning experiences. Offer learners the flexibility to choose microlearning formats that work best for them and watch learner engagement soar.
Strategy 4: Involve Influencers at the Workplace to Promote eLearning
The support of your leadership team is essential to build a learning culture. These are people who can influence managers and team leaders to make eLearning a priority. According to a LinkedIn report, 56% of learners would spend more time learning if suggestions on courses to improve skills came from their managers. For instance, a simple video message from the COO of Econet Wireless resulted in 94% employee engagement in eLearning.
Here are some quick tips to identify eLearning champions who can improve learner engagement in eLearning. Choose someone who is:
An influential leader
Proactive
Tech savvy
Committed to organizational goals
Learner Engagement Strategy 5: Mix and Match Learning Formats
When it comes to boosting learner engagement with eLearning, variety is the name of the game. Content will always remain king in online training and when you present the content in different formats, learner engagement increases.
Videos, podcasts, infographics, quizzes, webinars, interactive PDFs, and eBooks are a few examples of learning formats you could try in your eLearning courses. This is sure to boost learner engagement in eLearning. Each of these various formats can be used effectively in blended as well as completely online training programs. Take a quick look at each format and the benefits it offers to learning.
Format

Why is it used?

Video

To facilitate deeper understanding of complex topics
To provide performance support, e.g.: how-to video
In a blended learning program, it can be used to introduce learners to a concept

Podcasts

Serve as tools to refresh knowledge
Can be used to include messages from leadership team or industry experts

Infographics

Images combined with minimal text offer a quick way to transfer knowledge on steps in a process
Can be used to compare and contrast data
Support reinforcement of learning and boost retention

Quizzes

To gauge the level of learning
To assess prior knowledge
To provide instant feedback on learners' improvement areas

Webinars

Used to instruct as well as demonstrate
To explain difficult concepts with a presentation or screen sharing (in case of live webinars)
To increase learner engagement with Q&A sessions

Interactive PDFs

Provide just-in-time access to essential information
Present content in a format that's easy for learners to browse
Learner Engagement Strategy 6: Measure the Impact of Learning
Learners are sure to engage better with eLearning if they see tangible returns on their efforts to learn. Making eLearning relevant to their work scenario is a sure shot way to boost employee engagement.
What you can do is to:
Talk to functional heads or managers to identify how eLearning can help the organization achieve business goals.
Track work performance of employees before and after the training. Measure the improvement.
Showcase stories of individuals who have benefited from completing online training. This can motivate others to do the same.
Offer a combination of full-fledged eLearning, microlearning as well as quick performance support
Learner Engagement Strategy 7: Market Your E-learning Initiatives
It isn't enough if you launch eLearning courses and leave it to employees to access the training modules. Create a buzz around your e-learning initiatives. Try emails, learning events, videos, signage, marketing campaigns, contests and more within your organization to boost employee engagement with eLearning. Pique learners' interest in eLearning courses and you can be sure of gaining their attention.
Are you ready to get started with improving learner engagement for your eLearning courses? Try a combination of these learner engagement strategies and give employee engagement a much-desired boost. If you are just getting started with implementing microlearning to boost learner engagement in your training initiatives, download our eBook on Microlearning in Your Learning Strategy.