Consider Rapid E-learning to Custom Online Training Module in Minimum Time
Find out how rapid e-learning can help build a custom online module speedily.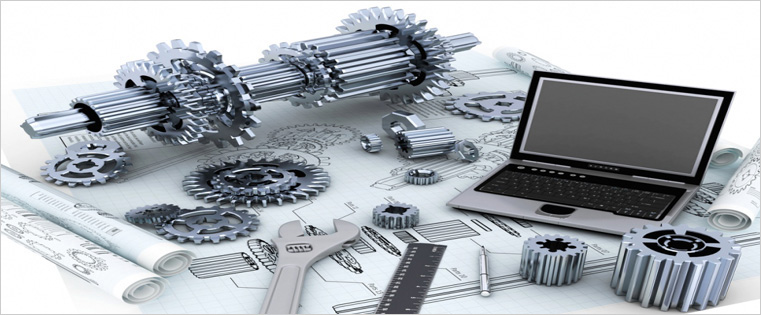 What is your best option when it comes to developing a custom online training module in minimum time? Rapid e-learning can come to your rescue. It can be your go- to solution when you want to develop courses quickly and at low cost. This blog will discuss the benefits of rapid e-learning development.
What is rapid e-learning?
The term rapid e-learning originated in 2004, from a report by Bersin and Associates. Generally, the term "rapid eLearning" refers to two things. On the one hand, it refers to the software and process used to create eLearning content and courses quickly, and on the other to learning delivered in short, quick electronic-based modules.
However, rapid e-learning mostly means the quick production of e-learning courses without the use of complicated programming software or techniques.
Rapid eLearning has become popular as it allows organizations to create online training courses without the high-cost of technical experts, instructional designers, art designers, programmers etc.
Rapid e-learning reduces the time taken to develop courses, compared to traditional e-learning development because it consists of fewer steps. Traditional e-learning involves project initiation, design solutions and specification documents even before a prototype is developed. Rapid e-learning jumpstarts with prototypes in a few days. The reduced steps of rapid development include:
Identifying existing content: It is evaluated for suitability and whether it is instructionally sound
Using available media: Existing PowerPoint presentations, PDF and Word documents are used to enrich the course
Creating assessments: Creating new resources using existing ones from classroom sessions
Choosing the right authoring tool: The choice depends on training needs and the learning content
Deploy e-learning program: The course is deployed on an LMS to deliver information
The reduced number of steps in rapid development saves time and costs and helps you develop a custom online training module in less time. For instance, you can develop a training module on a new set of products for your sales personnel in about 2 weeks.
Benefits
The benefits of rapid e-learning development are:
Offers a range of templates for quick development:
Rapid authoring tools such as Adobe Captivate, Articulate Storyline or Lectora come with instructionally rich templates where the course content can be written directly. The interactivities too are easy to design using these simulated templates.
Easy to use software:
The software of these tools is easy to learn and the default interface and media elements make creating courses easy and fast.
More cost – effective:
The cost of developing a rapid e-learning course is much less compared to traditional e-learning development and classroom delivery costs. Shorter projects mean lesser overheads in terms of SMEs, project managers and reviewers.
Direct SME inputs:
The user friendly tools and templates in rapid authoring tools allow SMEs to directly develop the course using their knowledge and expertise with the help of an instructional designer. This eliminates the need for a team of e-learning professionals.
Allows for quick updates and easy maintenance:
Courses can be updated easily and quickly. This is useful especially for organizations that need to constantly update their courses to include new products and new policies. Rapid e-learning allows making changes in training courses on processes that are regularly modified.
Rapid- e-learning courses are beneficial to learners as well. These courses reduce cognitive overload. These courses that have content in the form of small bite-sized modules spare employees from a barrage of information. It also allows employees to go through courses at their own pace without disrupting their work schedule. Such information can be easily absorbed and retained.
When you need to develop a customized online training module in less time, rapid e-learning is the answer. You not only save on time and cost but can also deliver training that benefits your learners.