Authoring Tools – The Secret Behind Rapid eLearning Solutions [Infographic]
Isn't it easy to choose the right authoring tools to create your eLearning course? Can rapid eLearning really impart all that it guarantees? Do you know what is the secret of the success of rapid eLearning solutions? Find out more about the huge role that authoring tools play in the development of eLearning courses.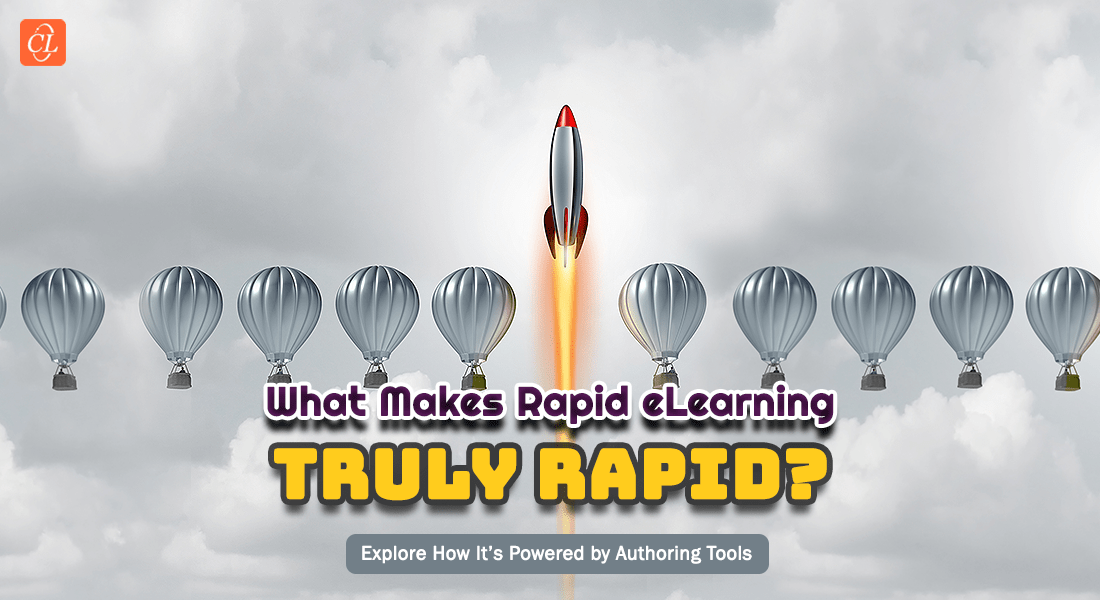 To be honest, it's difficult to choose the right authoring tool that will help you create your training course. Rapid eLearning has been the greatest weapon to resolve challenges in the training world. Be it in the classroom or online, rapid eLearning can solve all the problems related to training. At CommLab India, we deal with some of these solutions including Flash to HTML5 conversion, eLearning translation and designing microlearning modules.
There are vast and varied benefits of utilizing rapid eLearning courses. However, the process of developing such courses is just as important as the end product. Authoring tools are implemented to develop rapid eLearning courses with speed and they do not compromise on quality when designing its content including the interactivities.
What Makes Authoring Tools the Key to Rapid eLearning Course Development?
It's the authoring tools and their incredible features that truly expedites rapid eLearning course development. Most of the authoring tools offer more or less the same features, and this makes it more difficult for you to choose the right one.
What makes Rapid eLearning truly rapid?
Read on to find out what the five critical features of rapid eLearning course development are? The infographic below tells you more about these amazing features.



Now that you know how authoring tools are the key to rapid eLearning course development, you need to use their remarkable capabilities in your organization's training program. At the end of the day the right authoring tool provides you with quick and cost-effective training solutions to upskill your employees and increase your ROI.
Summing it up
Now that you have grown with insider knowledge of the eLearning domain, you realize how authoring tools are the bedrock of rapid eLearning course development. The way you choose your authoring tool depends on the requirements of your training program.
The emphasis in today's world is to offer your learners' creative control, weave stories into your courses to build emotional connections, and helping your learners find meaning by leveraging the power of these critical building blocks. Here's a handy eBook that will help you develop your rapid eLearning courses with ease. Download now!