How Adobe Captivate 2019 Can Rev up Rapid eLearning Development
Adobe Captivate is among the best authoring tools preferred for rapid eLearning development. Captivate 2019, the latest version is a charm to work with as it facilitates 360-degree learning experiences and smart video recordings. Read on to explore more.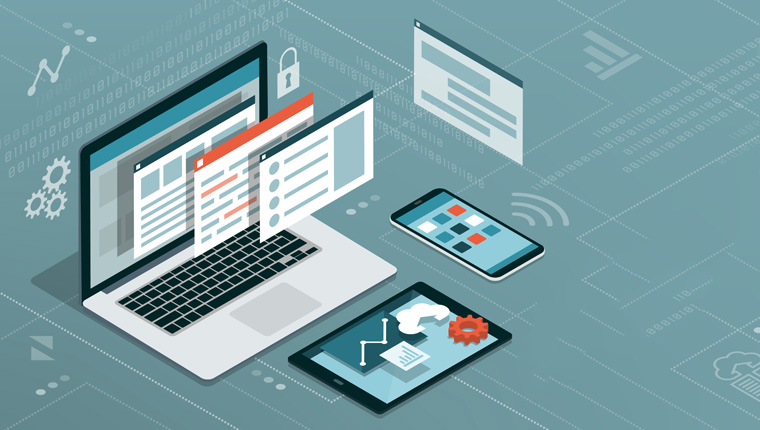 'Slash authoring time by as much as 20%," reads the tag line of Adobe Captivate. The need for the rapid development of eLearning is in demand more than ever and so is the need for authoring tools that cater to this demand. The latest version of Adobe Captivate, Adobe Captivate 2019, promises us the same – seamless and rapid development of eLearning courses.
Want to Make Your Rapid eLearning Investments Count?
Explore What Adobe Captivate 2019 Has in Store for Rapid eLearning Development
360-degree learning experiences
Virtual reality experience learning
Interactive videos
Smart video recording
PowerPoint to responsive eLearning with ease
Fluid box 2.0
So, What's in Store for Rapid eLearning with Adobe Captivate 2019?
1. 360o Images – Let Your Learners Explore!
Have you ever imagined an eLearning course without any images? It's hard to imagine a course devoid of images, isn't it? The role images play within a course is extremely vital. They enhance the overall effectiveness of the course and the learning process by helping learners understand content easily and represent complex information in a much easier way.
Now imagine a 360° image being used in the course instead. A 360° image is specifically designed to be rendered by computers as a 360-degree sphere, which provides learners the feeling they are looking at the image right from the center. Your learners can actually explore the image from different angles, gain more information using hotspots, and actively engage with the environment, doubling engagement and enhancing retention. Adobe Captivate 2019 facilitates just this.
Adobe Captivate allows developers to integrate 360° experiences within an eLearning course with ease. Just choose the '360° slide' option, import a 360° image within the slide, add necessary hotspots, quizzes, or any other interactive element. Other than actually using a 360° camera and using a 3D authoring tool for a 3D output, Captivate also has several 360º images on stock.adobe.com, thus taking the task of developing 360° images off your shoulder.
2. Virtual Reality – Provide an Immersive Learning Experience
Imagine if you could simulate a safety drill and actually train your employees in the simulated environment. Yes, this is possible with virtual reality. Virtual Reality is one of the hottest buzzwords right now – so it is even in the eLearning world.
Ever wished you could provide a VR experience to your learners but refrained since it might be time consuming? With Adobe Captivate 2019, this wish can be turned into a reality, as there is absolutely no necessity of any plugins or coding. Once you have a 360° image, a VR headset is required to provide a VR experience.
You will have to enable the choice 'live preview on devices' by which learners' devices, be it a mobile phone or any other VR device, will get connected. Ensure the computer and the mobile device are connected by the same Wi-Fi. Then, once your learners wear the headset, they can monitor and analyze the environment, giving them the feeling that they are indeed in the environment.
Adobe Captivate also has a method of triggering an event called 'gaze'. While in a 360° experience, the learner will manually click a hotspot to gain information, in a VR experience all the learner has to do is focus on the hotspot for a certain amount of time which will automatically trigger an interaction. And in case a guided experience is chosen, arrows will be added to the simulated environment, guiding learners to the next hotspot.
3. Slide Overlays – Hello Interactive Videos!
Everybody loves videos. But passive videos can be boring. Especially in the context of training. For example, imagine watching a 10-minute video on the updated laws and policies in your organization, without any sort of interaction. All the learner will have to do is sit back and watch. It is very likely that the minds of your learners might wander. Well, you can add interactions such as questions and knowledge checks at specific points, but won't that be time consuming?
Not really. With Adobe Captivate 2019, creating interactive videos have become so much easier. All one has to do is select the slide in which the video needs to be placed, choose the 'interactive video' option from the tool bar, and import a video from YouTube or an MP4 file from their system. Once this is done, an overlay slide consisting of the knowledge check or question can be placed at a specific location on the video where you want it to appear.
Thus, instead of merely watching a video, the learner stays engaged. All developed in just a few clicks, saving a lot of development time and increasing the ability to gage the understanding of your learners!
Also, Adobe Captivate 2019 provides the option to add a bookmark in specific points of the video; so if a learner answers incorrectly, they will be taken to that point so as to revise and reattempt the question, avoiding the manual effort of going back to the section.
4. Smart Video Recording – Gain the Power of Webcam + Screen recording
There are a variety of video types that can be included in your online training program to help learners acquire knowledge better – live action videos, animated videos, screen recordings, etc. With Adobe Captivate, you can now simultaneously give learners the combination of both a live action web cam video and an on-screen simulated video.
Well, you might be thinking that developing such a video might be time consuming, which is not really the case. All one has to do is record a video using the webcam for which the background can be removed and made transparent using the automatic chroma key effect (which is also a new feature) within the tool.
Once this is done, you can record on-screen activities, and place the webcam video on the screen. That's pretty much it. The file needs to be published and it's done!
For example, let us say you want to train your employees on a new software that has been launched in your organization. Along them with software simulations, you can include videos of instructors showing the steps to execute each task in the software. Thus, you have a combination of a live webcam video (which humanizes the video) and a screen capture (which allows learners to get a clear idea of what is being talked about).
5. Import PowerPoint Slides – PPT to Mobile-Compatible Courses in a Jiffy!
You might have been using PowerPoint decks to train your employees in the classroom. But you've recently shifted to eLearning and realized all those good old PowerPoint decks are no more being used. How amazing it would be if you did not have to develop eLearning courses all over again but could just convert those PowerPoint decks into full-fledged eLearning courses?
The earlier release of Adobe Captivate (2017) did not have the option to import PowerPoint slides in a Responsive Project. Adobe Captivate 2019 makes up for this by providing this feature. Choose the 'From PowerPoint' option from the toolbar and import the required PowerPoint deck into the tool and de-select the unnecessary slides. All animations, triggers, and effects added in the PowerPoint will remain the same once imported to Adobe Captivate as these features are supported by the tool.
However, simply importing PowerPoint slides and publishing it is not going to optimize the course for mobile access. You will have to tweak the size of your PowerPoint slides so that the content is clear on a mobile device.
You can further enhance the experience of learners by adding various interactivities and assets from within the tool. Thus, a full-fledged mobile-compatible online course can be developed with from your old PowerPoint decks, in just a few clicks of the mouse.
6. Fluid box 2.0 – Enhanced and Quicker development
Every organization is toward developing responsive eLearning courses in the past few years. In Adobe Captivate, Fluid boxes are what make it possible to develop courses that play seamlessly on different screen sizes and devices. Adobe Captivate 2019 comes with an enhanced version of fluid boxes – Fluid boxes 2.0.
While the fluid box in the older version allowed to resize the fluid box on the stage, the fluid box in Captivate 2019 allows to resize the fluid box by entering values in a percentage of pixels. Also, developers need not manually distribute objects equally within the fluid box; instead choose the 'Distribute objects equally' option within the tool.
Besides these, there are a few other additional enhancements which allow to define the alignment properties in static fluid boxes instead of merely using the static center and middle align properties. The automatic device preview option which provides a holistic view of how a course will look in various devices, helps make the overall development process faster.
It's a Wrap!
Adobe Captivate 2019 is indeed an amazing tool to develop learning rapidly considering all the above-mentioned features. While most organizations are now opting for rapid eLearning, they are also moving toward responsive eLearning. Responsive eLearning is all about developing courses that can be accessible on any device learners prefer to access courses in – be it a desktop or an iPad. Interested to know more about responsive eLearning? Download our free eBook!