Convert a PPT to an Online Course: 5 Effective Tips
PowerPoint is a popular presentation format, yet in certain situations, you may want to convert your PPT decks into SCORM. A better fit for e-Learning, SCORM works smoothly in most LMSs. Check out the 4 best ways to convert PowerPoint to SCORM at no cost.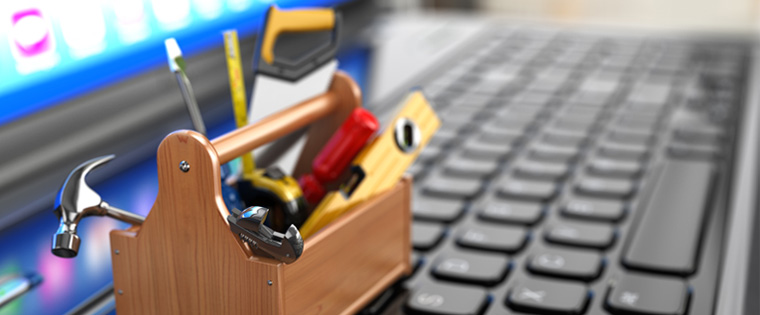 We are generally mindful that PowerPoint presentations (PPTs) are utilized widely in organizations. But, do we utilize this material in places other than meeting corridors? PowerPoint presentations are considerably more than simple packs of valuable data – they are valuable sources of learning content that can be utilized to produce very viable online courses. Most of the time, these PPTs are used in classroom training sessions and later sent via emails to learners. However, we need to look at what the criteria are for deciding whether face to face course really is convertible to eLearning. Furthermore, what are the contemplations when deciding if synchronous or asynchronous learning is ideal for courses that can be converted? So here are the best 4 hints that will enable you to change over your customary course into an eLearning format.
1. Content and Structure Reorganization
As you structure your course, consider what knowledge you need learners to take with them. Take a look at every theme you cover and endeavor to recognize no less than 1-2 key learning points for each slide. Avoid more than 1-2 learning points as it may overburden the learners. Once you've distinguished these, you can make short assessments or quizzes to include all through your course. Quizzes help keep your learners stay connected with and guarantee they hold the information they require. Withdraw from the conventional PowerPoint approach and avoid showing a string of complex sentences or passages on a page. You can make the eLearning course more intuitive and engaging by just rearranging the format and plan or by utilizing page design layouts to accelerate the eLearning development time. When structured using the right strategies, courses are learner-friendly.
For instance, if you have a PowerPoint presentation where the main recognizing highlights are visual cues and a modest bunch of stock pictures, you can change the background of the user interface, incorporate interactive links to outside assets, or include extra pertinent and attention snatching illustrations to make it all the more engaging. Make your eLearning course easily navigable by integrating an interactive menu at the beginning of the course. This helps learners access various modules quickly and easily. You could also group similar topics to ensure there is no cognitive overload. You can design branching menus by hyperlinking the sections on the index page.
2. Integrate Videos, Audio, and Characters
While converting your presentation into an eLearning course, using background audio integration or a character can make a huge difference. To incorporate audio, you can include audio narration into your eLearning course to make it more immersive and engaging. You can incorporate a character from the library of stock images that are available in most authoring tools. Transform the eLearning character into a host that guides the learners all through the course or offers knowledge into key topics. For instance, if there are bullet cues in your PPT, you can have the character share those critical bits of information with the learners through dialogue boxes or audio narratives. The learners would then be able to click on the box if they need to see more of the bulleted information to revive their memory about a specific sub-point. In certain cases, you could include stories, scenarios, games, etc., to make the course more emotionally-centered. When you include real stories and scenarios, you make the learning experience more memorable.
3. Collaborating with SMEs
During the development phase of the course, collaborate with SMEs on content. Ensure you share the overall look and feel of the course with them. Do not hesitate to ask them for inputs or assistance with images or any other media. Also, collaborate with SMEs to identify which parts are to be converted, filling gaps, and decide on the appropriate ID strategy. When you keep SMEs informed of the progress, they can be your best reviewers as they understand the content and approach.
4. Include Assessments
Great assessments are a sign of excellent online courses. Rarely will you discover evaluations in PowerPoint presentations. This is because in a classroom training, the instructors orally asks questions and there are no assessments as such. While changing over a PowerPoint presentation into an eLearning course, instructional designers must add appraisals to the course to gauge the learning results. This likewise strengthens learning and empowers learners to check whether they have comprehended the content. Assessments are good to provide effective feedback to learners. There are multiple kinds of assessments that can be included in an eLearning course. For instance, you could include a True or False assessment to understand how much learners have understood a safety training course. Assessments help measure the learning and understanding of learners.
5. Choose the right authoring tool and Convert to HTML5
Finally, the most important part of the conversion is choosing the right authoring tool. There are many authoring tools that are available in the market. You need to keep your needs in mind before choosing a tool. Criteria such as content type, developers' strength, strategy required and content usage are to be kept in mind while choosing the authoring tool.
Here are three extensively used rapid authoring tools to convert your PPT into an effective online learning course:
Lectora Inspire
Articulate Storyline
Adobe Captivate
Using these tips, you can surely convert any PPT into interactive eLearning courses that engage, motivate, and excite your learners.