Why Videos Are Preferred Digital Learning Resources
Find out what makes videos ideal online learning resources.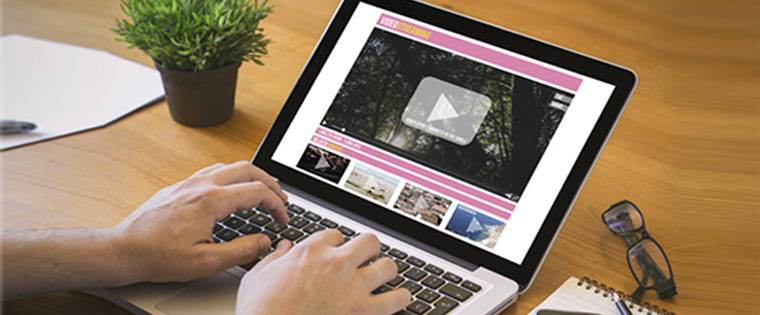 Video – a learning format that has taken the corporate training world by storm, more so because of the ease with which they can be produced today. Researches indicate that learners are more motivated to learn with video-based instruction and find the content more memorable (Choi, 2005). Therefore, it is not surprising that companies across the world are adopting video-based learning methods, to equip their staff with required knowledge and skills.
Why is the trend growing at a feverish pace? What makes videos the preferred choice to impart training? How can these digital resources help workforce learn effectively? Apart from the motivation factor stated above, there are other reasons for the popularity of videos. Let us see what they are and why it is important that you include videos as part of your digital training repository.
1. Learning videos are very cost-effective
This is inarguably the most important driver of the huge growth. Today, thanks to developments in technology, you can create high quality learning videos easily, with minimal expenditure. All it takes to shoot a training video is your mobile device. It is as simple as that. In an age, where L&D budgets are getting slimmer and the demands for higher ROI on the e-learning dollar are ever-increasing, video-based online learning resources are the ideal tools for training your employees, without burning a hole in your pocket.
2. Video-based lessons can be accessed on any device
Gone are the days when desktop computers were the only devices used to access web-based learning materials. Today, learners use a wide variety of mobile devices such as smartphones and tablets to go through e-learning resources, along with PCs. You can use videos to impart good training to your "multi-device" learners, in an effective manner. Developments in video publishing technology such as MP4 allow you to create video-based lessons that can be accessed seamlessly on any device, regardless of the screen size and operating system.
3. High impact training can be delivered
Videos help learners connect instantly with the learning content. Video-based e-learning resources have a deep, sub-conscious effect on learners, making them ideal tools for training on aspects such as Prevention of Sexual Harassment (POSH). One of our clients, an American software company based in Los Angeles, has developed a series of animated learning videos to complement training on the provisions of the AB 1825 Act.The law mandates companies in California having more than 50 employees to deliver training on sexual harassment prevention to their workforce.
4. Communication and other soft skills can be imparted
I'm sure you'd agree with me that soft skills play an important role in helping your employees perform well, especially those in selling and customer-facing roles. You can use video-based learning resources to supplement classroom training. Videos are ideal tools to show your staff members how to get their body language right, modulate their voice to convey empathy, and use other verbal and non-verbal cues to deliver the intended message in an effective manner. One of our clients in the insurance sector has developed a series of videos on communication skills and included them in a private YouTube playlist. The initiative proved to be a resounding success.
5. Ideal to explain complex processes and products
There can be no better way for explaining complex processes than using animated learning videos. One of our clients in the energy sector has developed a video-based lesson to explain how electricity is generated in a nuclear power plant. Likewise, animated video-based learning resources can be used to explain the working of certain products, which cannot be done otherwise. For instance, you cannot hold "real" demonstration of how a stent works when implanted into the human body. However, you can use an animated learning video to educate your learners how it functions, very clearly.
6. Knowledge retention levels are improved
We all want our learners to remember information presented in training programs and apply it effectively at the workplace, don't we? Video-based online learning materials are the ideal tools to make learning stick. Learning videos help reduce cognitive load, as both visual and auditory channels can be used to facilitate the acquisition of knowledge, and this results in better utilization of the working memory, leading to longer retention of information.
We thus see that videos help deliver good training to your workforce, with minimal expenditure. Do include these powerful digital learning resources to deliver knowledge and skills to your employees. If you have any questions or suggestions, feel free to share your Comments.
References:
Choi, H. J., & Johnson, S. D. (2005). The effect of context-based video instruction on learning and motivation in online courses. The American Journal of Distance Education, 19(4), 215-227