Training the Deskless Workforce? 5 Foolproof Ways that Can Help
How can you train the deskless workforce in your organization? Check these five foolproof ways that help train the deskless workforce.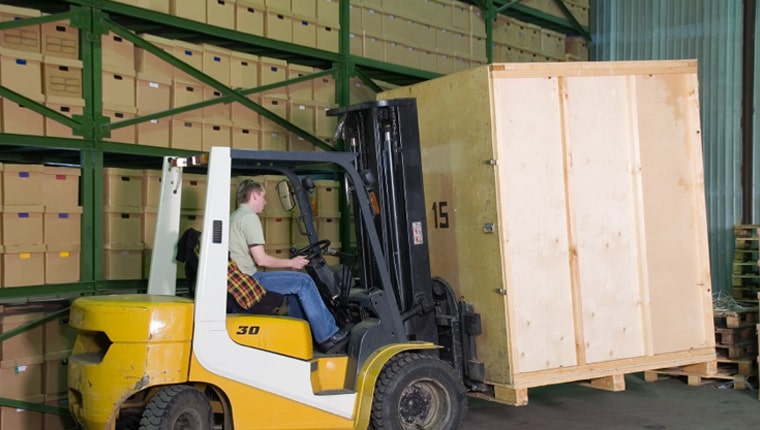 Organizations invest time and money in developing training programs for their employees. Yet, there is a group of employees for whom training is often put on the back burner – it's the deskless workforce. The concept of deskless workers is not new, they are part of most industries. Workers at construction sites, in agriculture, factory workers, service technicians, drivers, home healthcare providers, and staff in retail stores, restaurants, and the hospitality industry have been around for ages, but training them has not been easy because of the nature of their jobs.
Five Foolproof Ways to Train the Deskless Workforce
Go all out for mobile learning
Try bite-sized learning
Provide just-in-time training
Leverage different learning formats
Translate microlearning content
What's a Deskless Workforce?
Employees who do not have a permanent workspace or access to a desktop constitute the deskless workforce. Most often, these employees are on the move, or work in shifts, or are directly interacting with customers. Did you know that 80% of the global workforce is deskless? (Microlearning Global Benchmark Report 2018 from Axonify)
Why is it Difficult to Train the Deskless Workforce?
Here are some reasons training the deskless workforce isn't easy:
The number of deskless workers is huge and widespread
The turnover rate of deskless workforce is high
Time available to train them is limited
They do not have dedicated desktops/laptops to access training
Five Ways to Train the Deskless Workforce
With a deskless workforce, you need to find ways to incorporate training into the regular workflow and also reinforce the training. Here are five ways that can help you deliver effective training for deskless workers.
1. Go All Out for Mobile Learning
The deskless workforce needs to be able to access learning resources anytime, preferably on their mobile devices, since they may not be able to take time out to get to a dedicated workstation to complete training. This doesn't mean you deliver a two-hour eLearning course to learners' mobiles using a mobile app. The content needs to be crisp, yet convey the essential knowledge or skills required by the employee.
Here's how implementing mobile learning to train deskless employees helps. Training content is accessible both online and offline (using a mobile app), so your workforce can access the training on demand. Short training modules are easily searchable and can be accessed at the learners' moment of need.
M-learning can leverage user-generated content that is created within the context of the work environment. Consider an example of online training solutions for logistics and supply chain management.
For instance, if you were training employees in a warehouse on the location and placement of products, you could include photos taken inside the warehouse or perhaps include a video that was shot inside the warehouse to explain how to locate products and where to place them.
Mobile learning is a wonderful strategy to place the learning in-context (the actual work environment) rather than out-of-context.
2. Deliver Short Bursts of Learning
According to the report from Axonify, there are three industries that have seen a larger adoption of training in short bursts (microlearning). These industries are:
Retail
Finance and Insurance
Manufacturing and Logistics
Wondering why these industries have an increased adoption of microlearning? Simple, it's because they have a large number of deskless employees.
Retail showroom workers spend a lot of time interacting with customers and are a reflection of your brand. And what they say or do during customer interactions can either make or mar your business. Same is the case with sales teams in the finance and insurance industry. Logistics personnel spend quite a considerable time on the road and do not have enough time to spare for training. The deskless workforce in all these sectors can be trained efficiently through microlearning.
3. Provide Training in their Moment of Need
Deskless workers look for just-in-time learning experiences that enable them to complete the tasks on hand. For example, sales personnel should be able to look up product features quickly if they need some information before meeting a prospective customer.
Provide deskless employees with performance support solutions when they need to:
Apply what they learned – E.g.: An infographic or a flowchart depicting the steps to install a product
Solve problems – E.g.: When normal troubleshooting steps for an electronic device do not work, a video that demonstrates unique troubleshooting steps followed by expert service technicians can help new entrants.
4. Present Training Content in Different Formats
The main reasons training programs fail are:
Learners do not find it engaging
The training program tries to cram too much of information
Learners tend to forget the information
Apart from mandatory training programs such as compliance or safety, health and environment which is actually pushed to employees, there is not much of pull learning that happens. Keep in mind that deskless employees have very little time to spare for training.
Training is usually completed between tasks or during down time and if it doesn't hold their attention, they are not going to complete it. So, just like in other employee training programs, when you train the deskless workforce, don't forget to use engaging formats for learning.
Your bite-sized training program needs to present content in a format that helps learners grasp the information presented quickly. Videos, animations, flow diagrams, infographics, flip cards, simulations, and scenarios are a few examples of various microlearning formats that can be used to build learner engagement in the training. These formats present information in a crisp manner and also aid reinforcement of learning.
5. Translate Training Content to Eliminate Communication Barriers
Most modern organizations have a global presence. Imagine an organization with manufacturing units or warehouses in different locations of the globe. You might want to consider translating your microlearning program to make it appealing to the deskless workforce, especially when you're providing training to blue-collared workers.
It comes as no surprise that microlearning has been adopted in over 176 countries in over 40 languages (according to the report from Axonify). Translating microlearning courses has become the norm in corporate training.
When you take the effort to train your deskless workforce, you get them on-board with the organization's goals and turn them into brand ambassadors who do very well in customer interactions, thereby increasing the brand value of your company. If you have plans to include microlearning in your training framework, you might want to look at ways to apply the same strategy for your deskless employees. Are you game to train your deskless workforce?