How to Get Started with Mobile Learning Implementation Strategies?
Mobile learning is a training strategy that's perfect for a workforce that's constantly on-the-move. Check this blog to gain insights into mobile learning implementation strategies.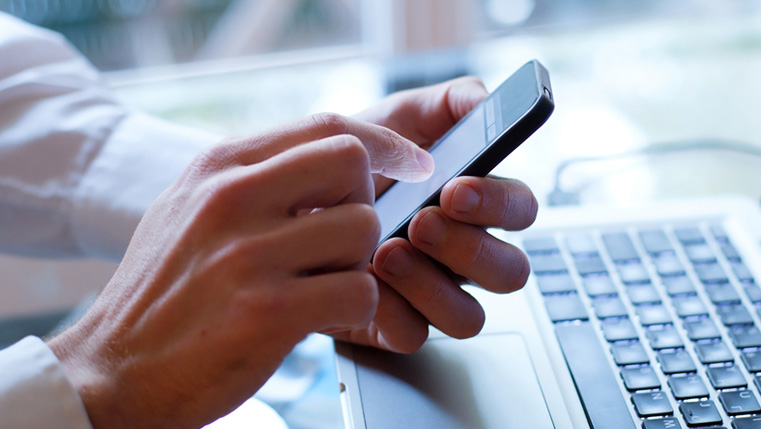 Technology-enabled learning has made the delivery of on-demand training a reality. Even until a decade ago, it was impossible to think of asking your workforce that's on-the-move to complete a training program on their mobile devices. Today it's possible, thanks to mobile learning. Whether it is to train employees, customers, or channel partners, mobile learning or m-learning has emerged as a training methodology that can boost learner engagement and improve training completion rates.
As an organization that's focused on promoting employee learning, you cannot ignore mobile learning. But m-learning is not just about the device, it's also about new learning strategies. If you have made the decision to get started with implementing mobile learning, there are 2 key strategies that you need to focus on. They are:
Learning Design Strategy
Technology Strategy
Read on to know more about each of these strategies for mobile learning implementation.
1. Learning Design Strategy
Repurpose Content
Do a quick check of the existing learning content in your organization to make a list of content that's suitable for mobile learning. Do not be under the false impression that existing content can just be published on the mobile to make it an m-learning module. Content has to be repurposed and optimized for mobile learning.
For example, if you have a lengthy video that explains a process, you could try breaking up the video into smaller segments, with each segment talking about 1 particular step of the process. Each step in the process becomes an individual m-learning module.
Think Minimal
Crafting a mobile learning experience calls for minimalistic design. Right from the user interface to the navigation buttons, right upto the content, every element has to follow a simple design.
Keep navigation simple and easy-to-use.
Stick to simple graphics and animations. Remember that the screens on smartphones and tablets are much smaller compared to desktops and laptops.
Avoid text-heavy content. Instead, use bullet points and small blocks of text. This will help learners understand the content quickly.
Minimize scrolling. If necessary, split the content to display on different screens.
Make Every Minute Count
Mobile learning is designed to make it possible to learn anytime, anywhere. But you cannot use mobile learning to deliver a full-fledged lengthy e-learning program. For modern learners on the move, information delivered in bite-sized nuggets is effective and helps fight the forgetting curve. That's why mobile learning is ideal to deliver microlearning that addresses one performance objective at a time. Count the duration of mobile learning in minutes and make every minute worth the learners' time.
Blend with Other Training Methodologies
Use m-learning as a blend with other training methodologies such as classroom training and e-learning. Depending on learners' profiles, you can present mobile learning content in different formats such as videos, games, infographics, podcasts, and so on. Blending m-learning brings the following benefits:
Delivers performance support
For example, a product training that was delivered as an e-learning program can be broken down into smaller nuggets suitable for mobile learning. When a sales representative needs to brush up his knowledge on a particular product he can quickly access the relevant m-learning module for information.
A mobile learning module can be used to provide a quick recap of information covered in a classroom or an online training program.
Enhances the learning experience
Mobile learning can deliver a seamless learning experience to learners. Learners are no longer restricted to a classroom or laptop to complete their training program. Accessing learning programs on their mobile devices provides them with the flexibility.
2. Technology Strategy
The current tech-savvy workforce loves mobile devices and certainly appreciates learning that's delivered on these devices. Before you implement mobile learning, ask: Are we ready with the right technological infrastructure to rollout mobile learning?
Here's what you need to look for to implement a technology strategy that supports mobile learning implementation.
Identify Devices Used by Learners
It is essential to know the mobile devices used by your learners. If you have a large number of learners who prefer to learn on their own mobile devices, it is better to implement a BYOD (Bring Your Own Device) Policy. A BYOD policy helps in the following ways:
Decreases cost for the company
Improves employee engagement
Enhances employee productivity
Work closely with the IT team in your organization to rollout a BYOD policy.
Select the Right Tool for Mobile Learning
Mobile learning courses can be delivered using web apps or native apps. Web apps are developed in HTML5 using popular authoring tools such as Lectora, Articulate Storyline, or Captivate. Native apps, on the other hand need to be adapted for a particular operating system. So, a course developed using an Android native app may not work on a Blackberry or iPhone and vice versa.
Invest in a Mobile-Compatible LMS
Your Learning Management System (LMS) needs to have the capability to support multi-device learning and track m-learning modules accessed by learners, both online and offline. Offline access is tracked using mobile apps. An LMS that provides support for training management ensures that your organization reaps the benefits of investing in mobile learning.
With 7 out of 10 businesses adopting mobile learning solutions, there is no doubt that mobile learning at the workplace is here to stay. Rather than hosting discrete learning events, it makes sense to promote a continual learning culture in your organization by implementing mobile learning.
Have you implemented mobile learning in your organization? Please use the Comments section to share the benefits that you observed.