5 Reasons Mobile Learning is the Need of the Hour [SlideShare]
Why use mobile learning? Why not I ask you. Mobile learning for corporate training can have some worthy benefits. This SlideShare tells you why mobile learning is the perfect 21st century training strategy.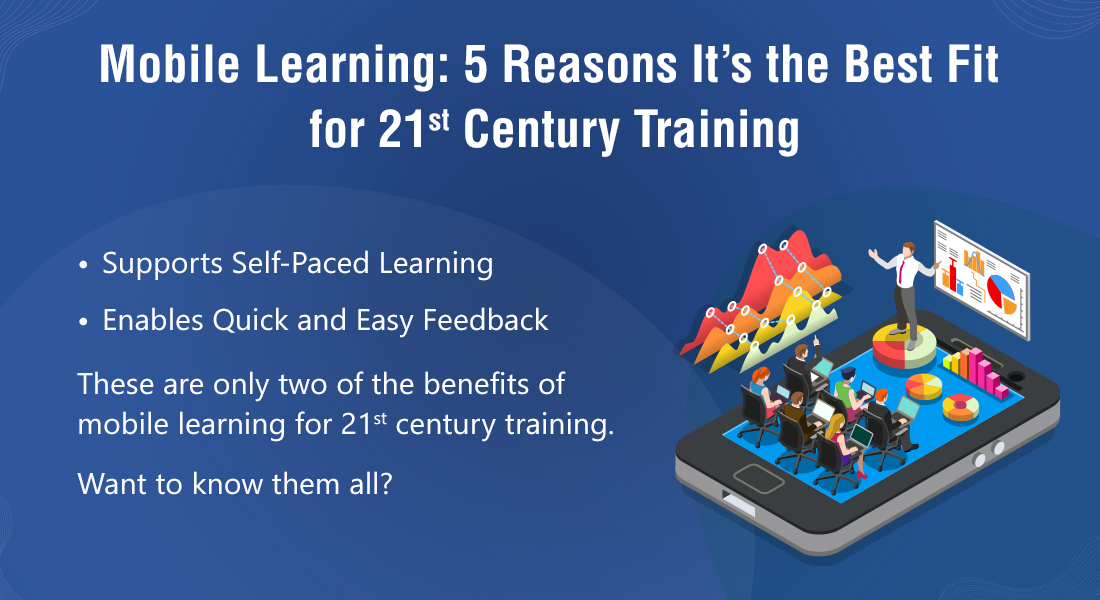 Mobile learning is a big thing in corporate training nowadays, and there are some pretty strong reasons why you should be opting for the same in your workplace. If you want to increase your corporate training outcomes, mobile learning is an excellent resource to add freedom to learning. Learners love it when they have control over what, when, and how they learn. So while you were browsing cat videos on your smartphone, you could have learned something.
Does that strike a chord? Now imagine, all the time employees spend on smartphones for leisure – if half of that time could be replaced by fun, engaging, and informative learning content, how big of a positive impact it can have on your employees' performance and the overall workflow. Don't worry, there is a silver lining to everything.
Fret not, it's never too late. Mobile learning is at the prime of its existence and will only get better from this point. As CNBC reports, by 2025, three-fourths of the world will have access to Internet via smartphones. This itself is a good enough reason to opt for mobile learning. But hey, I know one simple statistic is not enough to sway you. That's why, I have come here with an informative SlideShare to help you understand why mobile learning is the best fit for 21st century corporate training.
Oh wait, before you leave, why don't you click and download the eBook below to know how you can avoid some common barriers during mobile learning implementation.