5 Engaging Microlearning Formats to Empower Your Sales Force
In this blog, learn about the different formats of microlearning that are used to deliver content in a way that empowers sales reps and bootstraps knowledge retention.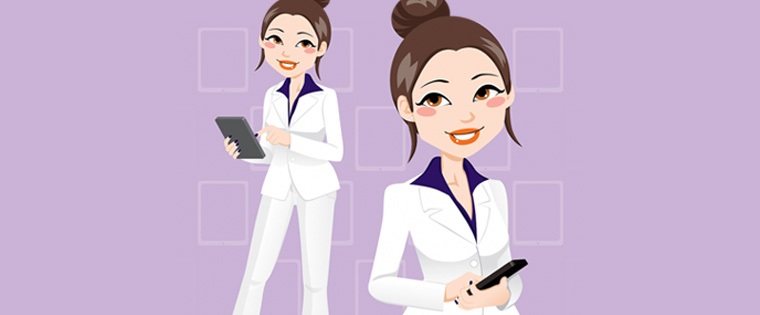 How do sales managers get around the everyday problems they face: offering engaging content that not only sticks with the sales reps but also helps them translate this newly-gained knowledge to the field; providing training amidst the tight schedules and deadlines sales reps work under; the lack of reinforcement that renders the training, if they have taken it, unproductive?
One strategy that has commonly been adopted by sales managers across industries is microlearning. Microlearning is learning content broken down into short, easily accessible, just-in-time nuggets of information. This type of learning is also referred to as bite-sized learning.
In this blog, you will learn the different formats of microlearning that are used to deliver content in a way that empowers sales reps and bootstraps knowledge retention.
1. Use Videos to Reinforce Learning
More often than not, sales reps tend to forget what they've learned during their classroom training. To prevent these knowledge gaps, short animated videos can act as reinforcement training. Videos that are anywhere between 5-7 minutes can be easily consumed by the sales reps – who are always on the move – on their Smartphones and tablets. Especially animated videos that contain a good script – mostly depicting a typical sales conversation – will engage your sales teams.
Microlearning modules such as videos, have the added benefit of being accessed on Smartphones and tablets – which are bound to be a hit among the modern workforce – allowing sales reps to get equipped with necessary information at the moment of need. One good practice of creating videos for microlearning is to focus more on presenting "need to know" information than "nice to know".
2. Host a List of FAQs on Your LMS
For your sales training strategy to be even more effective, it is good to create a frequently asked questions (FAQs) list in the form of PDFs and host them either on your Learning Management System (LMS) or make it available on your portal. These FAQs could be a list of short, to the point questions and answers dealing with customer complaints/queries and how to tackle them when the problem arises.
3. Offer "Need to know" Info through Infographics
At times, sales reps do not have time to even watch a video that is as short as five minutes. In such cases, infographics can be of big help. Infographics convey the essence of the bigger sales training eLearning courses. Points in the form a bulleted list, the minimal usage of text coupled with visually appealing images can help learners digest the information easily.
4. Replace Lengthy Documents with Interactive PDFs
No matter how important the information is, a lengthy document containing pages and pages of text is a strict no-no for sales reps. While PDFs are traditionally known to be inundated with text, it can also accommodate interactive features. Earlier versions of PDFs only allowed you to bookmark pages and jump to a particular section in the document using a table of contents.
However, interactive PDFs provide a basic level of interactivities that allow instructional designers to chunk content in a meaningful way and provide learning guidance to learners.
You can also create click and learn interactivities within an interactive PDF. Here is a list of interactive elements that can be built:
Click and reveal
Pop-ups
Tabs
Dropdowns
Animations
PDFs are adaptive in nature and hence mobile and iPad-friendly.
5. Employ Assessments Disguised as Mini Games
Mini games or game-based assessments help engage learners in the learning process and reinforce their knowledge in a rather interesting way. Games can boost the confidence and spirit of the learners, which make them apply their skills and knowledge. Mini games help assess how much the learner knows about the subject. Additionally, games can help them learn the product features, customer behavior, industry trends, and gain competitor knowledge in order to be successful. The engaging gameplay, makes sales training enjoyable and learning easy.
Knowledge is a salesperson's only currency. Most sales trainings are offered in a rather intense and infrequent manner, giving no room for reinforcement training. Being always on the move does not help the cause either. Strategies such as microlearning and its different formats help bridge these gaps. They offer sales managers a wide variety of options that can be used to empower sales reps with the necessary information at the moment of need, all while promoting learner convenience and better knowledge retention.