eLearning Debunked: 10 Common Mistakes That Sabotage Your Success!
Imagine: You've crafted an eLearning course with time, effort, and resources, but it fails to engage learners. Read on to discover common mistakes.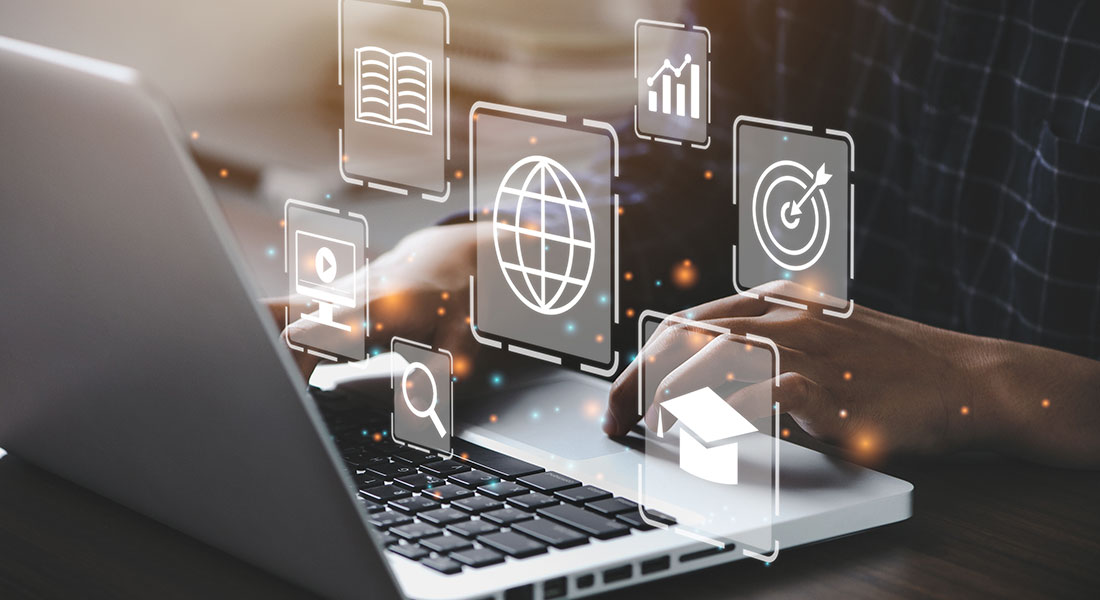 Taking the eLearning route to employee training and development is thrilling and offers a host of benefits. But one wrong step and your employees might feel like they're stuck in a never-ending maze of boredom. No one likes a punishing course that leaves them feeling drained and disinterested. But fear not! Straight from our eLearning design and development experts, I have listed out the top 10 eLearning mistakes even the savviest course developers unknowingly commit.
Let's unveil these pitfalls, learn from them, and breathe life into your eLearning courses like never before!
Worried about Ineffective eLearning Course?
Are you making any of these mistakes?
Unknown Audience
Text Overload
Lost Navigation
Fictional Scenarios
(read on the know more)
10 Mistakes That Make eLearning Ineffective
1. Unknown audience
Designing without knowing learners is like serving non-vegetarian food to vegans! This leads to a lot of chaos. Not knowing who your audience are will lead you to a directionless, unimpactful eLearning course which leads to disengagement.
2. Text overload
Excessive usage of text, an unorganized way of representing the online training content and too much content per slide may whirl your learners' mind and confuse them profusely. This obscures the idea you want to convey. Thus, learners are bound to feel uninterested.
3. Unclear navigation
If the learner is unable to find the navigation buttons or finds it difficult to navigate through the course, it would be just like driving him to an unknown location, dropping him there and asking him to find his way out. He may get frustrated and sign out.
4. No realistic scenarios
Failing to present content with realistic scenarios and authentic examples makes it difficult for learners to relate with real-time working conditions. They may tend to drop out if they find the course not relevant to them.
5. Ineffective narration
Limited use of audio narration is essential. Narrating the entire text presented on screen will perplex the learners. Although audio is an important criterion, an imbalance between the audio and text is sure to ruin the success of your digital learning course.
6. Information without any specific need
Content that does not serve any purpose is just an information overload. Burdening the learners with unnecessary information increases the cognitive load among learners.
7. Poor selection of rapid authoring tools
Selection of the right authoring tool should be based on the type of custom eLearning content and requirements of the course. For example, Lectora is the best tool for developing content-heavy courses, Articulate for rich interactivities and Camtasia for simulation-based training courses and so on. Poor selection of the authoring tools may devalue the learner's experience.
8. Poor grammar
Any eLearning course is expected to be flawless. Grammatical or spelling mistakes will surely disturb the learner's focus on the course.
9. Ineffective learning objectives
Learning objectives of courses state what learners are going to achieve after the course completion. The objectives set should be in a way that would motivate the learner to take the course. If the learners find that these objectives do not satisfy their need or fail to motivate them, then they may drop out.
10. Inappropriate assessments
When eLearning assessments are not aligned to the learning objectives or set to test the learners' memory instead of learners understanding of the concept, the course may not provide the desired learning outcomes. For example, if the objective is to make the learner work effectively on machinery, the assessment, instead of just asking the learners to name the parts of the machinery, should be a scenario that presents a problem to the learner.
While these are the top 10 mistakes that kill your eLearning course, here are 5 tips that will help maximize efficiency in eLearning:
5 Tips to Maximize Efficiency in eLearning Development

Wrapping Up
Being mindful to avoid the eLearning design mistakes and taking the rapid eLearning route will help make your online training courses more impactful. Want to know more about rapid eLearning design and how to roll out courses faster? Here's an eBook you should check out.
Editor's note: This post was originally published in January 2014 and has been updated for comprehensiveness.