5 Reasons Why Rapid eLearning is an Ideal Solution for Uninterrupted Training
Rapid eLearning helps you save a lot of development cost and time which ensures your corporate training is delivered effectively to facilitate continuous learning and development. Read on to find out why rapid eLearning is so impactful for organizations.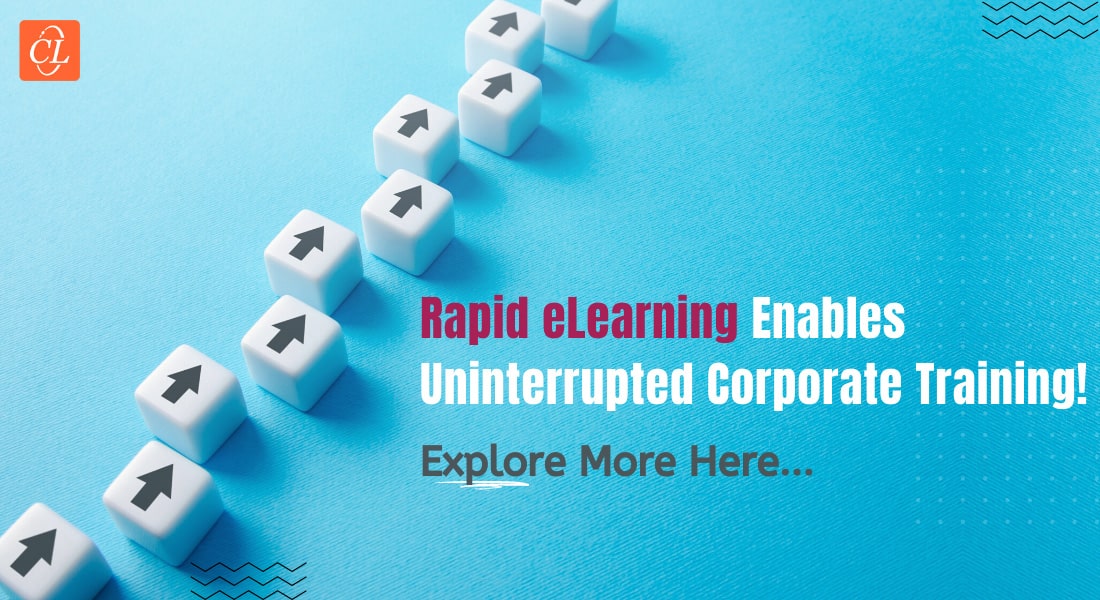 ELearning is one of the most prominent ways to train the modern corporate workforce and make them productive at their job. But it takes a lot of time to develop top-quality personalized eLearning courses and the development processes aren't budget-friendly either. So, companies with a very limited training budget would look around to figure out other efficient ways to train their employees under tight deadlines. That's where rapid eLearning comes into action, it helps organizations roll out training within a few weeks and save a lot of time and money for them, without compromising the quality of eLearning courses.
Wondering How Rapid eLearning Ensures Uninterrupted Training?
These 5 crucial reasons make it an ideal solution for corporate training:
Uses existing content instead of creating it from scratch
Offers a new life to the legacy eLearning courses
Makes global training easy and efficient through eLearning translations
Secures SME support due to fewer touchpoints
Allows fast reviews and updates
5 Reasons Why Rapid eLearning is an Ideal Solution for Uninterrupted Training
1. Uses existing content instead of creating it from scratch
There must be various existing classroom training materials lying somewhere in your organization's archives, and rapid eLearning makes it possible to use them efficiently again. The only requirement is that the content has to be relevant, in some or the other way, so if you have content in the form of PDFs, PPTs, training manuals, or specific handouts, take them out of your closet. With rapid eLearning solutions, you can make efficient use of multiple classroom training assets to create effective eLearning courses within a short period on a tight budget.
You can reuse multiple resources like images, audio clips, infographics, and videos from your existing eLearning courses to create microlearning assets like short videos, flashcards, podcasts, interactive quizzes, etc. that are preferred by modern learners. It's not like they will be ready for use right off the bat, they need to be retouched and updated, but it certainly saves a lot of time and effort, at least a lot more than developing the content from scratch. Developers today have a lot of instructional design strategies along with multiple authoring tools with various advanced features to analyze the content in detail to develop the best quality rapid eLearning courses.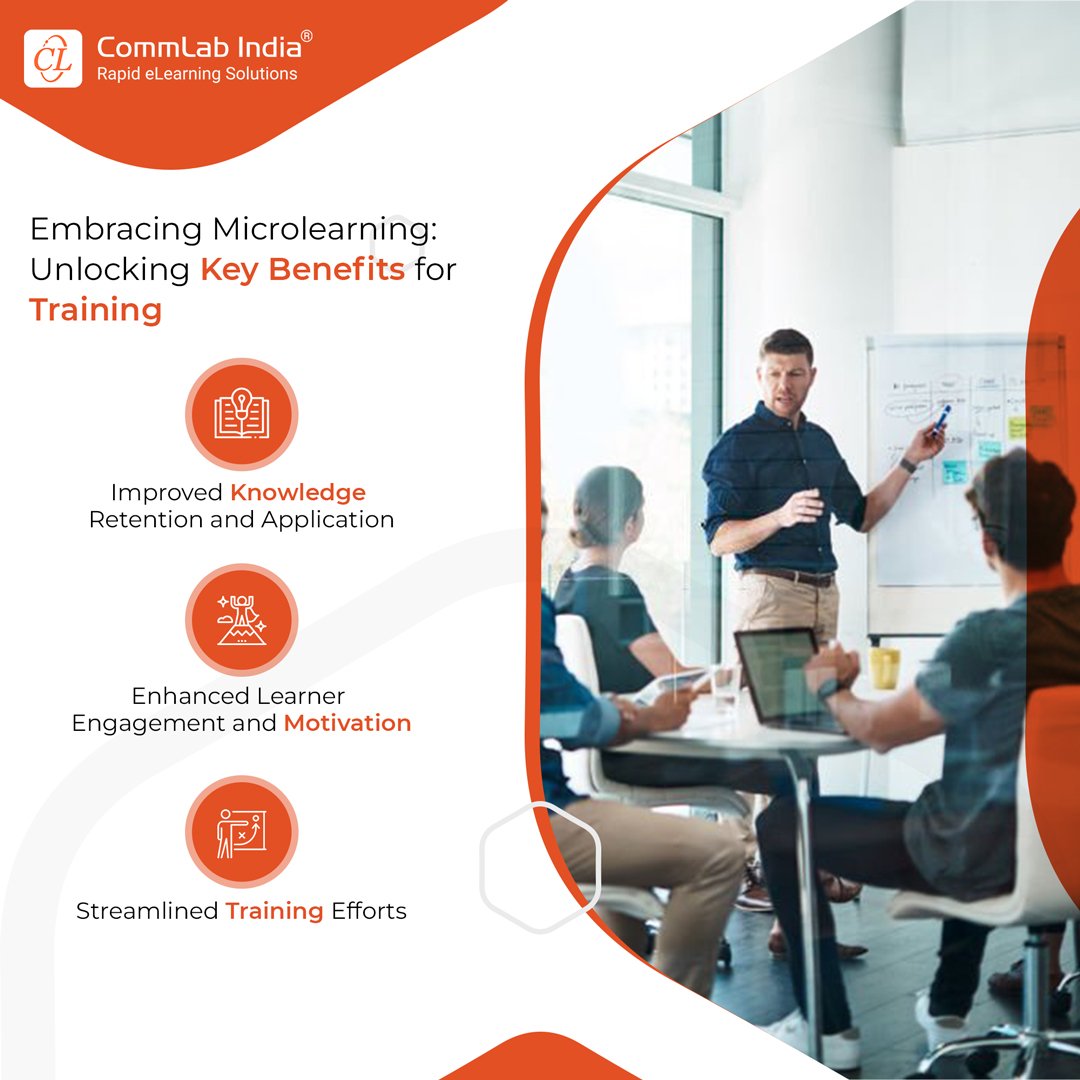 2. Offers a new life to the legacy eLearning courses
Modern learners need their training courses to be accessible remotely whenever they want, and legacy courses are not capable of matching those demands, so giving them a new life is the only viable thing you can do. Legacy courses are incompatible with mobile devices and the latest versions of web browsers, so you should consider converting them to HTML5 format to keep using their content for training. Rapid eLearning authoring tools can be of great use to effectively convert your legacy courses into HTML5 and add interactivities to them, enhancing employee engagement.
It doesn't matter if you have the source files or not, the 4 R strategy can still successfully convert the legacy courses into HTML5. The 4 Rs stand for record, redesign, republish, and rebuild, and each strategy is effective under different circumstances. Whatever the strategy, the end result comes out as productive HTML5-based rapid eLearning courses that are accessible on multiple devices and the latest versions of web browsers to facilitate effective training on the go.
3. Makes global training easy and efficient through eLearning translations
Nowadays, most organizations have their workforce spread across the globe, hence there is a crucial need for eLearning translations to impart impactful training. Accurate translations make the training way more engaging for non-native English speakers. There are multiple AI tools on the internet to translate content from one language to another, but that alone won't do the needful. Hence, rapid eLearning solutions leverage the power of modern authoring tools and external experts to provide accurate and culturally relevant translations.
You can either go for in-house translations or outsource the translation process as per your requirements but it is advised to outsource to have the best quality end product within tight deadlines. A vendor who has considerable experience with various rapid authoring tools and has multiple language experts to ensure quality translations that are culturally appropriate. This helps organizations fulfill the learning needs of their global workforce effectively and efficiently.
4. Secures SME support due to fewer touchpoints
One of the most troublesome tasks while developing eLearning courses is to get the subject matter experts (SMEs) to take out a bit of time out of their busy schedules and get involved in the development process. A conventional eLearning development process has around 9 SME touchpoints, but rapid eLearning uses the SAM model (Successive Approximation Model); an iterative instructional design model, wherein the touchpoints are reduced to a mere 3.
Out of the 4 Rs of rapid eLearning, the 'Record' strategy makes it all possible. Due to the reduced SME touchpoints, the courses are rolled out quickly and this helps to provide uninterrupted training. As per the SAM model, most of the SME involvements exist in the middle of the development phase, so all the desired changes are done before the course is delivered.
5. Allows fast reviews and updates
Rapid eLearning authoring tools have a lot of features that allow easy reviews and updates so that the training isn't interrupted even when any of the topics undergo real-time changes. Every modern rapid authoring tool comes with an option that allows all the stakeholders and SMEs to provide their feedback effortlessly. External online review tools with more advanced features are also available for the same task. When it comes to updating, you don't have to design the courses from scratch, just edit the desired content and republish the updated course.
Wrapping Up!
Rapid eLearning reduces development time by 40%, which helps an organization roll out training quicker than usual and train their workforce under tight deadlines. You can develop rapid eLearning courses in-house if you have the required expertise, but if you want to save more time and effort, you can choose to outsource everything. Outsourcing rapid eLearning development will help you deliver top-quality training to your workforce within weeks, the only challenge being the hassle of choosing the correct vendor. Don't worry, we got you covered, here is a free eBook to help you select the perfect vendor for your rapid eLearning development.
Editor's note: This post was originally published in November 2022 and has been updated for comprehensiveness.