6 Things to Do Before Selecting an LMS!
LMS is the key to a seamless training program. Selecting the right LMS for your training needs can be a challenge. Let's find out how you can do it!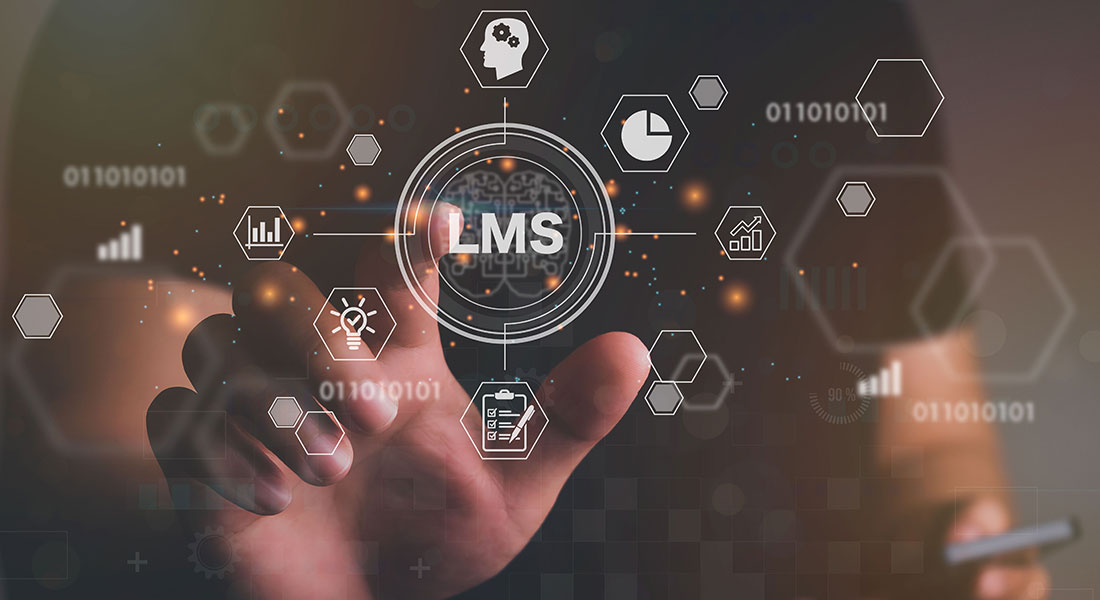 Choosing the right Learning Management System (LMS) is crucial for organizations looking to streamline their training and development processes. With numerous options available, it's essential to take certain steps before making this important decision. In this blog, we'll explore the key things you should do before selecting the right LMS for your needs.
Selecting the Right Learning Management System?
Here is your to-do List:
List Your Requirements

Build Use Cases
Send An RFP
Ask Perspective Vendors for Sandbox Testing
Have A Pilot Group for Testing
Decide On a Timeframe for Implementation
6 Things to Do Before Buying an LMS
1. List your Requirements
This is probably non-negotiable. Having clarity on your needs and requirements from the beginning will help you pinpoint the exact solution that'll meet your needs. Also, knowing the requirements and keeping them as the benchmark will prevent you from falling into the trap of buying an LMS that's full of features that won't be needed or used – saving you a lot of time and money.
What you can do is create an internal team to gather the requirements of your different users – learners, trainers, administrators. This will ensure that you don't miss out on any essential requirements.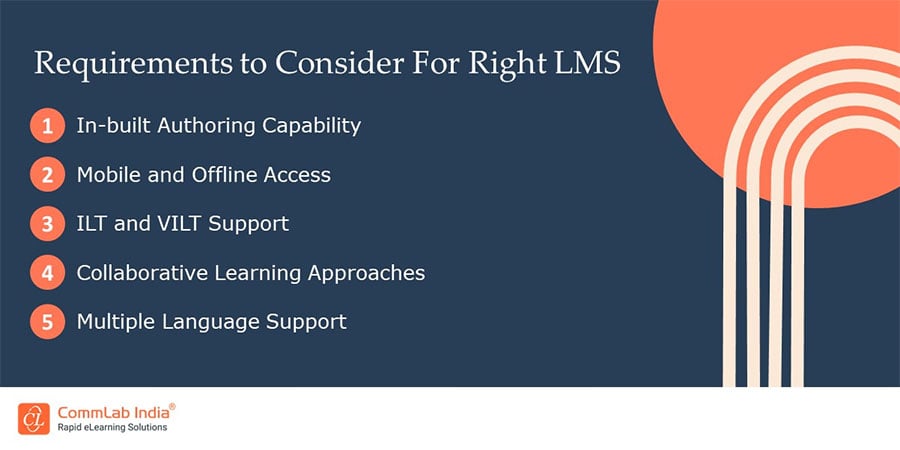 2. Build Use Cases
Apart from the usual functionalities, every Learning Management System (LMS) comes with its unique strengths. Some are meant for customer training or eCommerce, some are designed for hosting, managing courses, reporting, and compliance, while others focus on course creation, curation, and content from Subject Matter Experts (SMEs).
In any case, the kind of LMS you want to purchase should be based on fulfilling the actual needs of your end users. To make the decision easy, you should build use cases and let your vendors hold a use case demonstration after you decide to go for their LMS. These use cases or user scenarios should describe the most crucial functions you expect your LMS to support. Once you have the specific use cases, the LMS vendor will be able to personalize the demonstration – to show how it works to address your specific needs. And you have the right LMS for your training needs!
3. Send an RFP (Request for Proposal)
Once you gather and prioritize your requirements for a new LMS, it's time to send a Request for Proposal to prospective LMS vendors. The RFP will lay out the key evaluation criteria that will be used to select the new LMS. It's important to keep it simple so it'll be easy to make an informed decision, otherwise, you'll end up making the process complicated and time-consuming.
While RFPs can include many items, it's important not to miss a few key sections in the RFP.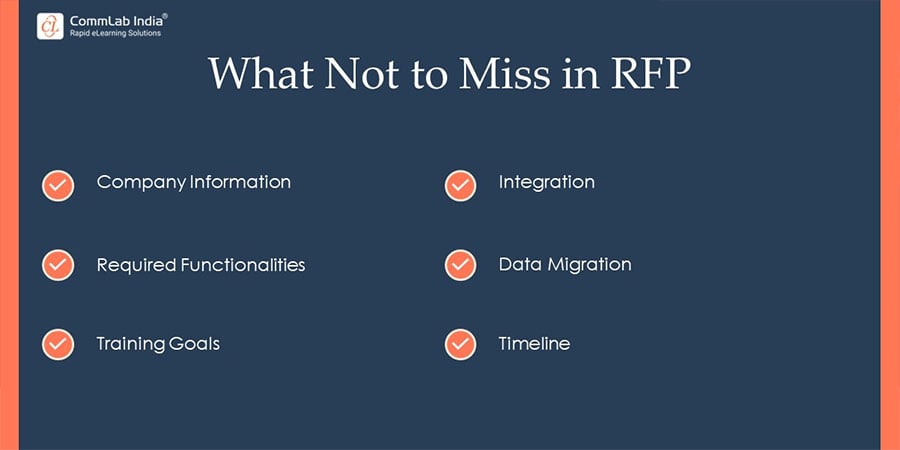 4. Ask Prospective Vendors for a Sandbox
An LMS sandbox will offer your organization a testing ground (or a unique domain) to get a hands-on demo to evaluate the actual look and feel (and functionalities) of the LMS before deciding on it.
A sandbox can mean different things for different organizations, for instance:
"Give me direct access to the LMS, I want to explore it."
"I would like to implement a testing plan for our internal technology team."
"I am looking for a proof-of-concept."
However, before you ask a vendor for a sandbox, it's important to decide why you need the sandbox trial. You should be clear about:
The functions/features you want to test (Think of the key learning objectives that the LMS will be addressing.)
Who will be testing the features (Decide on the users – LMS administrators, IT leads, training managers.)
How you will decide on success or failure (Make a list and prioritize requirements, and the minimum number of requirements that should be met to mean success.)
5. Have a Pilot Group of All Users for the Test
While the sandbox is restricted only to a small group (those involved in the LMS implementation upfront), pilot testing extends to a more dispersed and diverse group of users. This allows you to get additional feedback on the corporate learning experience and eliminate the risk of failure after going live.
For instance, if the LMS is integrated with different applications, check if users can use the Single Sign-On (SSO) to smoothly access the system. The pilot testing also gives you feedback on the LMS' ease of use for your learners. Are they able to easily navigate through screens, access assigned courses, or use the collaborative features of the LMS?
In addition, you can analyze the tracking and reporting capabilities of the LMS – progress check, customized metrics evaluation, and report generation. With such comprehensive testing, your team can establish if the LMS is configured to fit its purpose, offering a high level of user experience.
6. Decide on a Time Frame for Implementation
The timeframe for LMS implementation varies drastically depending on the complexity of integration and the efficiency of the LMS vendor. Here we are talking about anything from a couple of weeks to several months.
The rapid and straightforward launch of your LMS will also depend on your organization's internal procedures. When you're finalizing on LMS vendors, it's important to agree on the timelines. That'll give you a fair idea of how prepared they are to meet the deadlines without compromising on the quality of work. In addition to implementation time, you should also consider the time that will be required for data migration, pilot testing, admin training, debugging, and so on.
Wrapping it Up!
While it is easy to say, "We need an LMS," we know how hard it is to select the right one. But if you follow these guidelines before you buy an LMS, you're sure to make the right choice! You can also consider CommLab India's EffectusLMS, it is a holistic training delivery platform – designed to empower trainers, learners, admins, and training managers.
While you select the right LMS for your needs. Also, find out more about extended enterprise LMS to level up your corporate training.
Editor's note: This post was originally published in June 2018 and has been updated for comprehensiveness.