How to Choose An eLearning Vendor that's Just Right for You! [Video]
Finding the right eLearning vendor is essential to ensure successful training. Check this post for tips and ideas on selecting the right partner for eLearning outsourcing.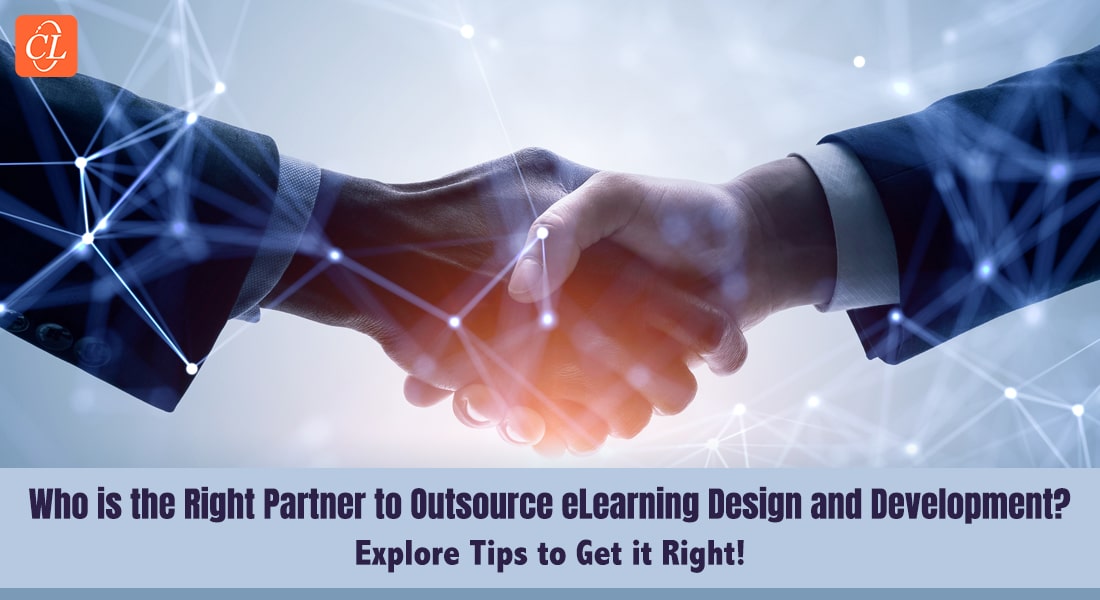 Let's admit it, there are a lot of parameters that go into making your eLearning courses successful. It's important to keep your learners in mind when designing an eLearning course. You should carefully consider and define what your learners will be expected to do after they complete their training. What's an eLearning vendor got to do – is this what you're thinking?
Let's consider for a moment that you want to develop an eLearning course. How do you go about it if you don't have an experienced team in-house? Well, you can either outsource the development to an eLearning vendor or you can train your team to do it themselves. However, training your team can be time consuming; so, the best option would be to outsource eLearning design and development to a third-party provider.
How do you choose the right eLearning vendor? Here are a few qualities you need to keep in mind when selecting an eLearning partner.
Qualities to Consider When Choosing an eLearning Provider
1. Expert Instructional Designers
An ideal vendor should have a strong learning and development team that includes skilled instructional designers and visual designers who understand how to create engaging, learner-centric courses.
2. A Thorough Understanding of Learners and Their Needs
Personalized learning is in high demand amongst the millennial generation. As a result, eLearning providers must be capable of determining learners' knowledge levels, competence levels, roles, and existing skills gaps to develop online learning solutions that are tailored to their specific needs.
3. Selecting Appropriate Interactivities
eLearning courses that have a well-planned development process in place and include the right interactivities can ensure successful learner engagement and participation. Choosing the right eLearning vendor is important to ensure your courses are fun and engaging.
4. Creating Assessments Aligned with Learning Objectives
An experienced eLearning vendor will ensure that the learning objectives, content, and assessments are aligned in the courses they design and develop. Learners should be able to demonstrate if they have successfully fulfilled the learning objectivesthrough assessments.
How to Find the Right eLearning Vendor
Are you still skeptical about choosing the right eLearning vendor with a plethora of organizations vying for your attention – all of which offer the same services? Here's a video that shares a few pointers to help you find an eLearning vendor that's right for you.
Parting Thoughts
As much as it is vital to create an engaging eLearning course, it is just as critical to find the right vendor who can deliver the best online training courses to meet your specific training requirements. By selecting an experienced eLearning partner, you can save your in-house team's time and ensure your learners get to enjoy engaging eLearning courses. Want to know more choosing the right eLearning vendor? Download this handy guide on "eLearning outsourcing"!