Understanding the Importance of Learning Objectives in eLearning [SlideShare]
Learning objectives set the stage for an eLearning course and help define important aspects of it such as the strategy and duration. Here is a SlideShare on the fundamentals of learning objectives and their importance in eLearning.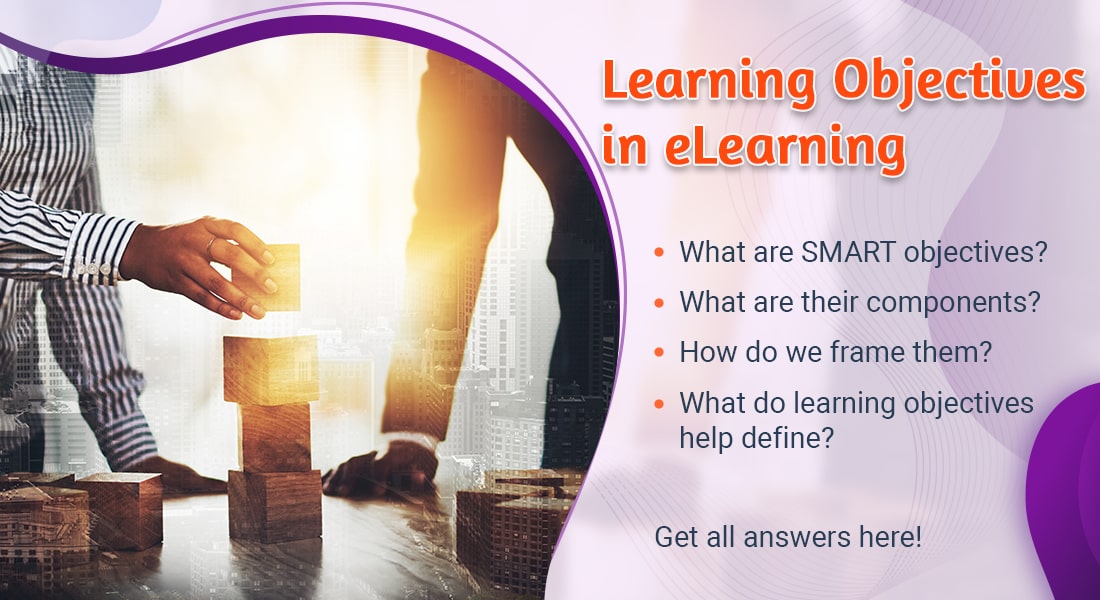 It's easy to get distracted from what we are doing without a goal – this holds good for corporate training too. Many times, I sit down to write and find myself reading, doodling, and/or doing other things. But when I set myself a specific goal, say "writing 1000 words by the end of the week", I've noticed that I end up meeting the word count, if not more. What I did is set an objective. Similarly, without a clearly defined goal, learning happens just for the sake of learning. Which is why having clear learning objectives is the cornerstone for any corporate training strategy.
What are Learning Objectives?
Talking in terms of an eLearning course, with multiple topics of varying complexity to be covered, unless we understand thoroughly the intended purpose of a course – what learners need to do at the end of it – it will be difficult to ensure the course is ready to be rolled out in the given time. This is what learning objectives convey!
The purpose of any training program is to bridge the gap between learners' expected and current performance by providing the necessary knowledge, skills, and attitudes. It increases employee productivity and equips them to deal with the new challenges that arise in the course of their work. But how will we know if the training we provided has helped employees perform better?
Why Set Learning Objectives?
Setting proper learning objectives will help us link the training we are providing with the expected performance outcomes of learners/employees. Apart from understanding if our training is efficient in helping the learners achieve their goals, learning objectives help in shaping a course by selecting the instructional strategy, determining the cost and duration, and framing appropriate assessments.
Coming to learners, learning objectives serve a two-fold purpose.
Give them a clear understanding of 'what's in it for them'
Assure them that the course is going to address the pain points and challenges they are facing at work
Here is a SlideShare on understanding why it's important to define learning objectives in eLearning.
Explore the 3 components of learning objectives, characteristics of a performance-based learning objective, the role of action verbs in setting them, and more.