Outsource eLearning to Avoid Pressing 'PAUSE' on Corporate Training
Your corporate training initiatives don't have to stop during COVID-19. Outsourcing eLearning can help! Read more on leveraging eLearning outsourcing.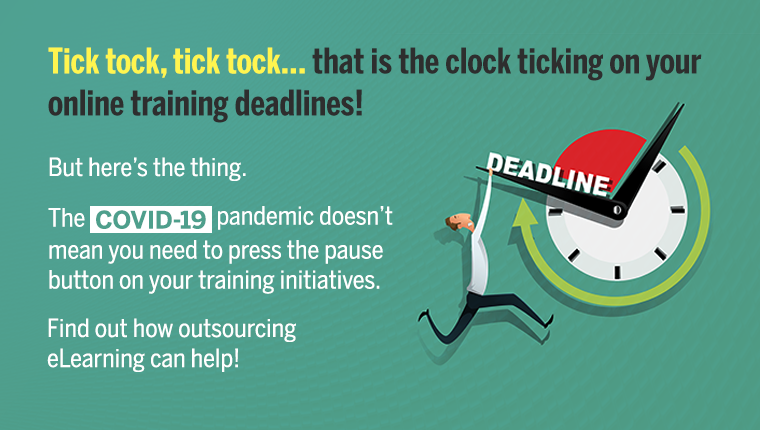 The COVID-19 pandemic has brought the entire world to its knees. With entire cities and countries under lockdown and some of the best healthcare systems floundering, it's an urgent reminder to us that we live in an unpredictable world. Is there a place for corporate training in such uncertain times? For organizations that have always followed more traditional methods of training, the answer doesn't necessarily have to be 'No'. Just like 'every dark cloud has a silver lining', every training challenge has a solution. And one of the solutions is 'outsourcing eLearning'.
How can eLearning outsourcing offer a solution for organizations that suddenly find themselves experimenting with online training? Most of you would agree on the current situation of corporate training:
Training plans disrupted, classroom training well-nigh impossible
The additional challenge of training a remote workforce
Leverage the Perks of Outsourcing eLearning
Transform training strategies
Offer learning at the speed of need
Save on your training budget in lean times
Scale up training programs at a rapid pace
Address short-term and immediate training needs
But does that mean you must press the pause button on your learning initiatives? Certainly not! Training is essential to meet the challenging and ever evolving business needs of the organization, and for them to stay afloat during these challenging times. According to an article on Training Industry, a Brandon Hall study revealed that eLearning requires 40-60% less time to train employees as compared to classroom training. Another interesting fact is that 30% of high-performing training organizations are more likely to use external vendors for training delivery.
Armed with these findings, let's find out how outsourcing can help your learning initiatives during and also after the COVID-19 pandemic.
Here's a resource you might be interested in:
How to Leverage eLearning Outsourcing to Train Your Remote Workforce
Outsourcing eLearning will help you:
1. Transform Training Strategies
Before we actually go into transforming your training, take a minute to answer these 3 questions.
Is your training mostly focused on delivering classroom-based training?
Does your training have a good mix of classroom and eLearning programs?
Is your training mostly online? Does it include virtual instructor-led training (VILT), eLearning, and microlearning?
If you've answered "yes" to the first or second question, you will need to consider moving your classroom-based training initiatives online. If you have an in-house team of instructors, getting them started with the design and delivery of virtual training programs would help.
If your answer to the third question is "yes", congratulations! The transition to train your remote workforce is going to be seamless.
Virtually training your remote workforce can happen in two ways, through the synchronous or asynchronous mode. A VILT (virtual instructor-led training) program is an example of synchronous training where training takes place in a virtual classroom, just as it would within a brick and mortar classroom, but with the instructor and learners in different locations.
If you prefer asynchronous training that allows learners to learn at their own pace, then outsourcing eLearning is your best bet. Your eLearning vendor should be able to offer the best training solution for your training needs. It need not always be a full-fledged eLearning course, it can even be microlearning if that serves the training need better.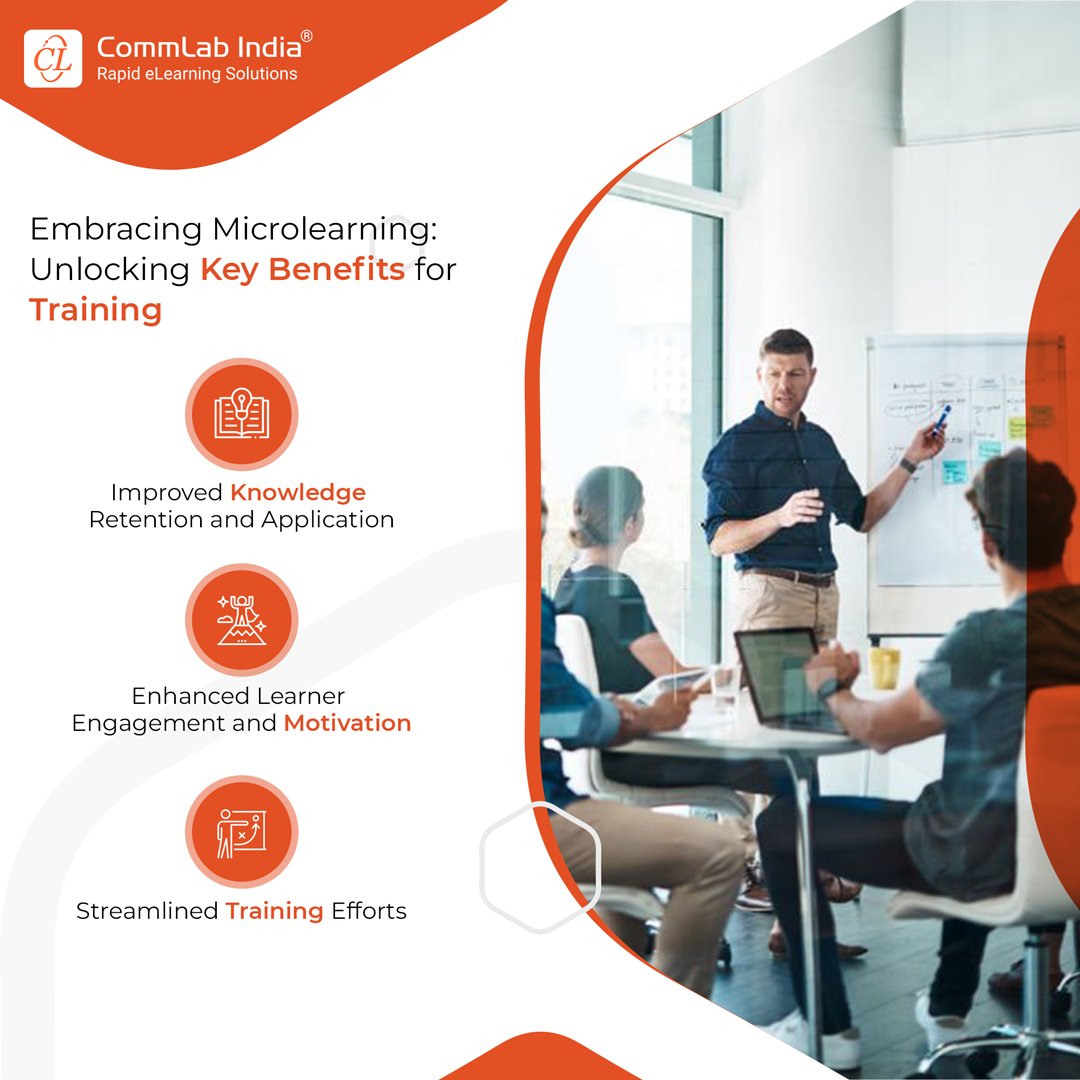 2. Offer Learning at the Speed of Need
The pandemic has resulted in many organizations looking for training resources that can be used to deliver quick, effective results. Putting your training plans on hold till the pandemic passes is not a very good idea as employee training is one of the essentials that keep your business afloat. Can your in-house team help? Perhaps! But do they have enough experience in designing and delivering rapid eLearning?
An eLearning outsourcing vendor skilled in rapid eLearning, with agile project development processes and expertise in authoring tools, is your best bet to deliver quick high-quality training to your remote workforce. And unlike your in-house team, they would also be able to tell you what'll work and what will not.
3. Save on Your Training Budget in Lean Times
Training does come with a price, whether done in-house or outsourced. And if you don't have an in-house team, spending to hire resources with the right skillsets is the last thing you'd want to do during these testing COVID-19 times. E-learning outsourcing does make makes better business sense as it lets you:
Focus on the core requirements of your business
Leverage the expertise offered by an eLearning partner
Optimize the efficiency of your in-house team (if you have one)
All this means an indirect saving on your costs.
According to a Report from Training Industry, organizations outsourced 53% of instruction and facilitation in 2019, and that is expected to stay steady in 2020. The larger the company, the greater the numbers on outsourcing eLearning.
These numbers might change due to this unprecedented situation, as organizations would want to focus more on their core business areas, leaving online training in the hands of experienced eLearning vendors.
If you've already set the ball rolling for online training initiatives, training may not be that much of a challenge for you even in these trying times. You already have the technology in place. The only thing left is to design and deliver online training programs. Reach out to an eLearning service provider to discuss the next steps.
4. Scale-Up Training Programs at a Rapid Pace
COVID-19 has resulted in an urgent need to train a workforce that's suddenly remote. And global organizations have an even bigger problem, a workforce that's remote and spread across different geographical locations. Translating and localizing your eLearning courses is the need of the hour.
An eLearning vendor experienced in eLearning development and translations into multiple languages can offer both services under one roof, making it a seamless experience for organizations investing in eLearning courses.
Apart from translations, you also need to spare a thought to your legacy courses. Most of you are already aware that the clock is ticking on Adobe Flash – your Flash-based eLearning courses need to be converted to HTML5 by end of 2020 for them to be salvaged. This process can be done by an eLearning vendor experienced in Flash to HTML5 conversion of eLearning courses. After all, experience and expertise make a world of difference to the conversion process.
When you outsource eLearning to an experienced vendor, you can be assured of well-defined strategies for Flash to HTML5 conversion, checklists for quality assurance, and efficient project management to ensure on-time delivery of eLearning courses.
5. Address Short-Term and Immediate Training Needs
There are times when you'll have to design training that has a short shelf life. The current pandemic is one such situation. For example, healthcare workers and emergency responders would need training on the precautions to take before assisting others during COVID-19 and food industries would need guidance on food safety management. Similarly, different industries might have different needs for immediate training.
Investing in rapid eLearning can help you meet training needs that are short-term and immediate, efficiently, without compromising on quality.
A Parting Note
The critical need right now is to virtually coach and support your remote workforce, at the same time ensuring that business-critical training needs are met. E-learning outsourcing is a good option to help organizations sail through their training efforts during and after the COVID-19 outbreak.
If you'd like to train your trainers on designing and delivering impressive virtual classroom training, we've put together a special package. Purchase our course on 'Maximizing Impact in the Virtual Classroom'.
Editor's note: This post was originally published in May 2020 and has been updated for comprehensiveness.