5 Steps to Choose the Right E-learning Outsourcing Vendor
Not able to select the right e-learning vendor for your development process? We just made it simpler for you. Read on to find out.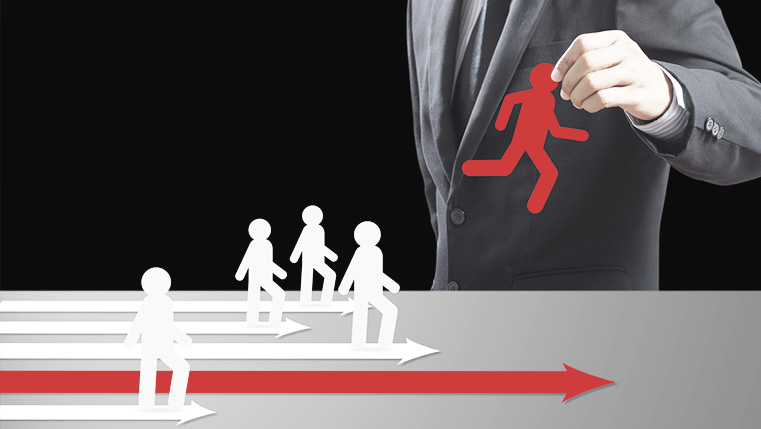 Developing an e-learning course is by no means an easy thing. This digital learning method must capture the attention of learners, interact with them, entertain them a little, all while imparting useful business knowledge and skills, without the presence of an instructor. This means that just taking classroom learning content, and publishing the PowerPoint slides as an e-learning course will not suffice. An e-learning course is much more sophisticated than that.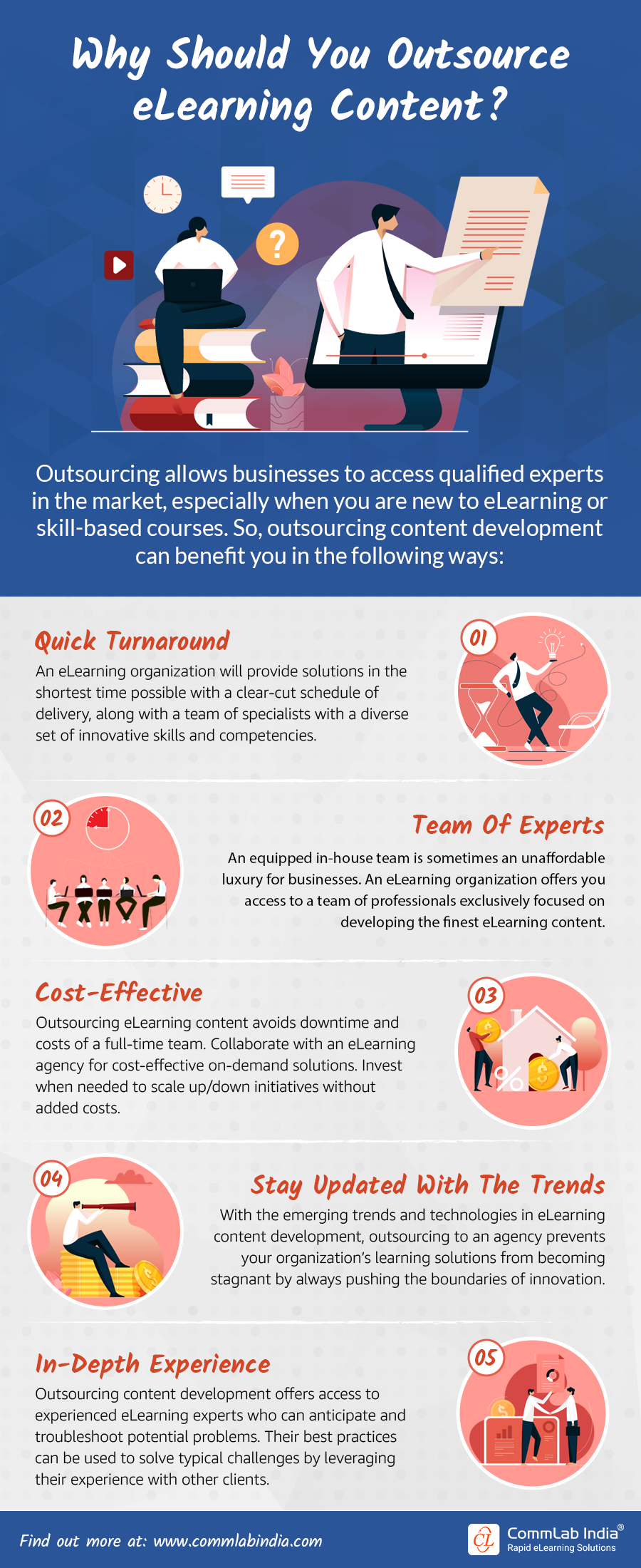 A good e-learning course includes appropriately chunked content, multimedia elements, interactive mechanisms, engaging learning methodology, all wrapped in tried and tested instructional design methods. Not just that, the look and feel of the course also needs to be tailormade to suit your target audience and learning objectives. Needless to say, developing an e-learning is a task that requires the expertise of people from vastly different fields, such as instructional designers, visual designers, authoring tool and multimedia experts.
That's why, instead of managing a high powered and diversified team inhouse, many organizations opt to hire an e-learning vendor to undertake their course development. However, outsourcing won't do you any good if not done in the right way.
Let's explore some tips you can apply when selecting an e-learning vendor:
1. Check for Full-Time E-learning Developers
For many e-learning vendors in the market, developing courses just forms a small part of their business. As an organization that needs to create high-quality training for its employees, you should avoid part-time e-learning developers. Since developing e-learning courses doesn't form the core of the vendors' business, it will of course not get their full attention.
This can also lead to some inconsistencies with their teams, as people always might be doing something else for the company. Always go with a vendor who can give you their full attention and expertise, without any second thoughts. A strong background in training and development will be an added advantage.
2. Check Past Work
Whenever you hire a new employee, you always look at their profile and prior experience. For e-learning vendors, their past work is the resume. Do a case study of their previous projects, talk to other clients if possible, and it will be very helpful if you can get a demo. This will give you an exact idea about the capability of the vendor to create memorable, effective e-learning courses. Viewing past performance, you can even figure out if they are the right fit for creating courses for your industry, as you will come to know if they are aware of the various compliance issues that pertain to an industry.
3. Understand Working Process
Developing a complete e-learning program can be a long and tedious process. That's why it is necessary that your vendor has a set process in which the duration and effort of development ceases to become a hurdle for quality. Go with vendors who have streamlined development processes, communication workflows, and strong project management.
They should have ample scope for discussions, reviews and revisions, happening at various stages of the development process. Their working style and process will give you a firm idea of the timelines, along with avoiding unnecessary delays and rework.
4. Know the Team
Ultimately the vendor's employees are going to develop your courses. That's why you should try to get to know the team that is going to take up your project. Check their qualifications and past projects to get a sense of the kind of work they can deliver. Doing this may seem difficult or awkward, but it doesn't have to be.
Something as simple as an informal dinner can give you great insights into the strengths and weaknesses of the team. If you are geographically separated, try to have weekly calls where you discuss the project. The e-learning vendor having a dedicated Project Manager, who will be your single point of contact will lend great stability to your project.
5. Clear Monetary Aspects
After all the analyzing, presentations, and speculations, you should consider the monetary aspect of things. It can often act as the deal breaker as costs and budget can differ significantly. That's why you should always include talks about the monetary aspect early enough in the discussion with a new vendor.
Clearly spell out all the services you are expecting from the vendor. If you have requirements such as a Learning Management System to host your courses, or other technical needs, include them in the quote to avoid any unpleasant surprises.
If you have taken the decision to outsource the e-learning development process, ensure you do it the right way. Partner with the right development vendor and offer your learners instructionally sound, visually appealing courses.
Editor's note: This post was originally published in November 2018 and has been updated for comprehensiveness.