What to Look For in an LMS
If you are looking to set up and LMS, you may want to check out important features that you should negotiate with your vendor. Read more.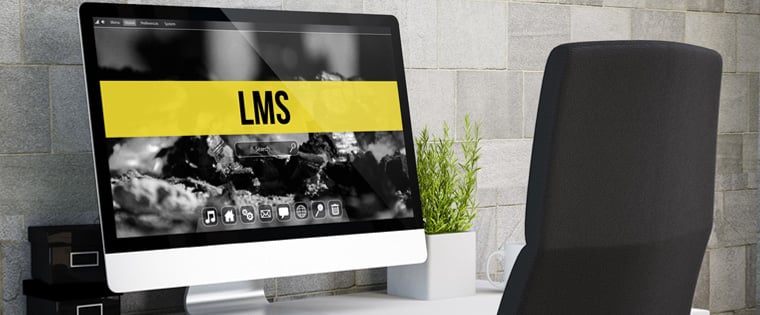 So, you have decided to provide e-learning options to your employees. Let's assume you have hired an e-learning vendor for creating SCORM compliant e-learning courses. Now, you need a platform to host these courses – a Learning Management System (LMS). How do you decide which is the one that is right for you? When you are looking for a vendor to provide an LMS, make sure they provide the following key features.
Intuitive User Interface
The success of your LMS largely depends on how user-friendly it is. An intuitive user interface puts "users" in the forefront and designs the interface such that users intuitively know where and how to look for the information they want. The navigational path is logical and streamlined. Content is clutter-free and well-organized. Related functionalities are grouped together and make it easy for users to find what they are looking for. The key is to keep the dashboard (the first page that the user sees on logging in) clutter-free, with just the right information that is essential. The colors and fonts you use, buttons, tabs, and other graphic elements help users intuitively know what to do when they enter the portal.
Seamless Learning Experience
An LMS is a technological tool to help people manage their learning. The focus should be on learning, so the experience has to be effortless, in terms of how learners find and access the learning resources. The focus should be on learning, so the experience has to be effortless, in terms of how learners find and access the learning resources. As a yardstick, users who log on to the system should be able to get to the screen they want or find the course they want, with a minimum of 2 clicks of the mouse. If it takes them longer, then the LMS is not user-friendly and fails to provide a positive user experience.
Have a powerful search function so that individuals can find a course or resource quickly with minimal effort. Another important factor for providing a seamless learning experience on the LMS is to provide good support to users in case they run into problems. Ideally, support should be available to them instantly, at least during working hours.
Gamification and Collaborative Learning Options
It has been found that gamification is a motivating factor for individuals to visit the LMS often and engage with the content that resides there. Leaderboards, badges, and points are some of the game elements used in an LMS. Ideally speaking, an LMS should be the go-to place to interact with peers when they have a question to be answered or a query to be addressed.
Similarly, discussion forums or groups can be set up for each course, category, or topic where peers taking the same course can discuss and share knowledge about the practical aspects of the course or on-the-job realities vis-a-vis what is discussed in the class. It can also be a means to get access to a subject matter expert or senior who can share his/her insights on the matter, much after the conclusion of the classroom training. That way, training extends beyond the limited time frame of the formal classroom environment.
Mobile and Offline Access
It is imperative that LMSs today be mobile-compatible. Users should be in a position to login to an LMS via their smartphones, tablets, or laptops. For the purpose, your LMS has to be responsive, with HTML5 design. Additionally, you can also have a mobile app that makes it possible to download the course and view it at a later date, when you may not really have access to the Internet. That way, travel time can be made useful. The app syncs all the data when the user has access to the Internet.
Attractive Subscription Options
If you do not intend to purchase your own LMS, you can always go to partners who can host your courses on their LMS. You can look at their subscription options and pricing plans and decide the one that is ideal for you. For example, Effectus LMS provides three subscription plans – Basic, Business, and Enterprise.
When you are starting out with e-learning, it is always better to start with a basic plan, test out how it works out for you and when you are comfortable with the set up, you can always request the vendor to customize the LMS to suit your requirements, for a larger user base. A vendor who provides that flexibility to you will always be cost-effective and you are assured that your investment is worth the time, money, and effort.
When you are looking for an LMS partner, the most important factors that you need to consider apart from the cost are the above features. If you want your LMS to serve you at least for the next couple of years, you need to make sure it is future-ready and has all the features that I shared earlier in this blog. Do you think there are others that I missed out? Do share your experience with LMSs and what you think was good and what you think was missing in them.