Outsourcing Your E-Learning Development Needs: What, Why, and How
Read why outsourcing e-learning will benefit you and how to choose the right vendor as the right partnership will work wonders for your training initiative.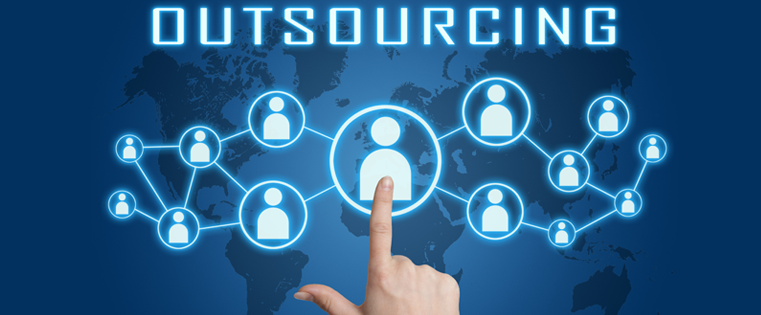 E-learning development is a complicated process. Science of many different things comes together in perfect coordination to create an e-learning course. Right from pedagogical methods to instructional design techniques, to technical know-how, a lot of different domains of expertise are required to make your digital learning program a reality. More so, e-learning development is a long and systematic process that involves many people. Without a robust, streamlined process to handle this task, the development process becomes susceptible to errors at various points.
Managing a team of highly qualified individuals can become a big task for an organization. While e-learning courses are important to improve employee productivity, developing them is not your area of expertise. Hence, if you put too much time and effort into developing e-courses, it will then be counterproductive to your organization's interest. Instead of undertaking this process all by yourself, you can opt to outsource it to an experienced e-learning vendor.
WHY Outsource?
Dedicated team: For a vendor, developing e-learning courses is a full-time profession. They won't be distracted by other primary work and can focus all their energies into creating top-notch e-learning courses.
Access to expertise: With outsourcing, you get instant access to expertise of the e-learning vendor across the all the technical and educational areas relevant to course development. Keep in mind that apart from being highly qualified, their development team is tried and tested as they have done many projects before yours.
Cost savings: Outsourcing results in huge cost savings as you don't begin each step from scratch. Like, you don't have to hire each member of the team or set up all the technical resources or figure out the course maintenance or tons of other things that matter while creating a course. As you are paying the vendor only for their service, it is obviously going to be cheaper than creating the same setup in-house.
Time factor:Outsourcing to an experienced e-learning vendor ensures your projects are delivered on time. Vendors usually have a process that allows efficient execution and a faster turnaround time. Their expertise and experience allow them to develop courses quicker than you can in-house.
Flexibility: As the face of your business changes, so does your training requirements, so will the development pace. But if a team of highly-qualified individuals and expensive technological resources sit idle through a down phase then it is going to burn a big hole in your pocket. With outsourcing, you can effectively circumvent this by conveniently scaling up or down by simply making a phone call.
So HOW to choose the right e-learning vendor?
For your outsourcing to be successful and give the accepted results, it is necessary that you give the job to the right vendor. Let's see how to do that:
Know the Background
For a vendor to excel at course creation for your company, it is essential that they have done something similar in the past. Always go with vendors who have relevant experience in your business domain. That way, they will know how to adhere to various compliance standards and give you an airtight product.
Know the People
Ultimately the employees are going to do the actual work. So, you need to move beyond the presentation-pitch made by the vendor, and make an effort to know the people who make the vendor's company. Have one-on-one conversations with key people or arrange for a small meet-up with the entire team to get an insight into the people who are going to do your work.
Know the Process
The development process plays a big role in deciding the quality of the e-learning course. Clearly understand your to-be vendor's development routine. Make sure that they have enough scope for quality checks and involvement of your key people, all while maintaining the speed of development. Also, see that there is appropriate room for revisions and last-minute changes.
Know the Cost
Developing an e-learning program includes many variables. Right from creating expensive multimedia like animated videos or games to acquiring licenses for LMS or rapid authoring tools, just to name a few. Before you commission a vendor to take up your digital learning development, make sure you clearly define their scope and involvement to avoid any unpleasant surprises in the end.
Outsourcing is a great boon for e-learning development. However, like any business decision it should be well thought out and calculated before going ahead with it.