Tips to Reduce E-learning Outsourcing Cost
Before you outsource e-learning, you need to be aware of the costs involved and how some elements of the design strategy can increase your e-learning development cost.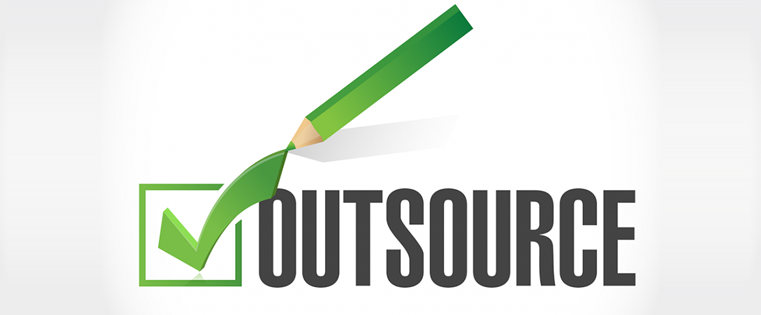 Outsourcing e-learning is a best practice organizations follow to get the best ROI on their training budgets. You get the trained team to develop highly engaging learning experience quickly, economically, and efficiently.
But before you outsource e-learning, you need to be aware of the costs involved and how some elements of design strategy can increase your e-learning development cost.
Designing for Performance
If you follow the e-learning design process to create effective learning based on the learning outcomes, your training will achieve the set outcomes and also eliminate extraneous content. Check if your outsourcing vendor follows the Successive Approximation Model (SAM) of development.
Come up with clear performance-based learning outcomes and content to support that outcome.
Develop a 4-5 screen prototype before you scale up.
Have appropriate sign off with stakeholders and SMEs at every step of SAM.
Bonus: Using SAM will save 30-40% of SME time. The project will get signed off with minimum rework.
Curriculum Vs. Single Course
You can create a curriculum of 5 modules of 10 min each in the same amount of time and cost as compared to one 30-min course. Developing curriculums will be cheaper and effective as compared to developing one standalone course. The reason for this is that the learning strategy for the curriculum will be decided at the initial stage. Most of the learning components will be standardized and are used in all modules.
So if you plan to develop product training for your sales staff, it is better to finalize the design for the curriculum at a go so that we can reduce costs at the time of developing a single course.
Bonus: If we develop curriculums, we have better completion rates as the learners can complete the modules in 10-15 min rather than being able to complete a 30 to 45 min lengthy course.
Designing for Global Audience
Fortune 500 companies acquire an average of 40% of their revenue from non-domestic markets. According to the US bureau of statistics, the translation industry is expected to grow by 42% between 2010 and 2020.
If your organization has a workforce across the globe, it is better to plan for translations before you design the course in English.
The course in English should use simple short sentences instead of long unclear sentences.
Use professional translation services rather than internal resources/machine translation tool.
Courses should be preferably without audio.
If courses have to use audio, it should be only 30-40%.
Reduce audio sync so that we don't have huge development costs or quality issues.
Most of the product training and compliance courses are done in multiple languages; so if we take enough care at developing original content, we can save as much as 40% on translating these courses.
Bonus: Courses with less audio will help learners retain knowledge better. Learning is effective when you learn in your own language.
Development Tool
Choosing the right tool for development can save you time and cost. Here are some tips based on our experience. Make sure your outsourcing vendor understands your need and helps you select the right tool.
Use Adobe Flash if you want to develop a high-end one odd gamification course for compliance training or any technical training.
Use videos to develop 2-3 min "How To" software simulations.
Use Articulate Storyline for developing quick creative courses using animations and interactivities.
Use Captivate for software simulations and responsive design output.
Use authoring tools instead of flash, and videos will reduce the cost of development.
Bonus: You don't need to have knowledge on how to use these tools; your vendor will take care of it.
Wondering what will be the cost of e-learning in the hard dollar terms? Wait for my next blog on specific numbers.