E-learning Development Outsourcing Done Right with the Right Vendor
Learn how to pick the right e-learning development vendor.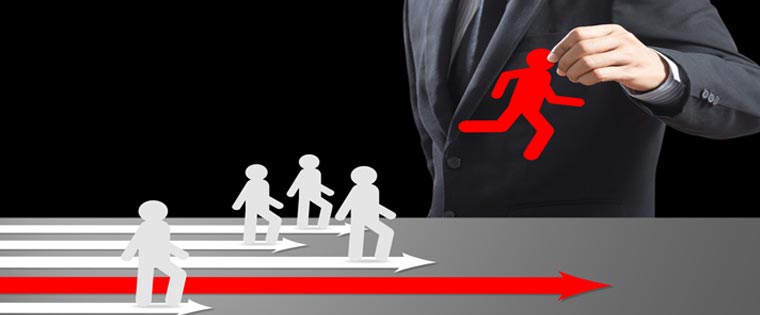 As a global organization, you will have an extensive requirement for high-quality e-learning courses. Several business verticals, skill sets, and trainings are bound to keep you on your toes when it comes to the development process. So much so that organizations can lose focus of their main business if they focus too much on developing digital training programs. Not to mention the hit the quality of your e-learning courses take when you try to cram too much development within your organization.
That's why organizations are increasingly turning to outsourcing their development needs to e-learning vendors. Experienced vendors take care of your entire digital learning program, right from analysis, to design and finally, execution. When you hire someone to do this critical task, you can divert your bandwidth to the things that matter the most.
This will only happen if you identify and hire the right e-learning vendor for your development needs. Doing this is easier said than done as with the emergence of highly powerful rapid authoring tools, anyone with a little knowledge can claim to be an e-learning developer. Let's see some of the factors that you can use to gauge e-learning vendors and make an informed choice:
Learning Design Background
Learning through a digital medium is different compared to the traditional classroom method. In the absence of a teacher or instructor, your content and its presentation has to be strong enough to grasp learner attention and facilitate effective knowledge transfer. That's why it is necessary that your e-learning vendor have ample knowledge of learning design and instructional design principles. The vendor should have a qualified team of in-house instructional and visual designers. Only such a team can devise an appropriate instructional design strategy to present your content in the digital format in an impactful way.
Team with Diverse Skill Sets
Developing an e-learning program is an intensive task that requires a wide array of skills. This is because an e-learning course is made up of many different visual and learning elements. Videos, games, infographics, interactivities, chunked content, animations, voiceovers, and much more goes into creating your e-learning course. The development team should also have an in depth understanding of your subject matter and industry norms. If you need to translate your courses in multiple languages, then linguistic expertise is a must. So, before you narrow down on your e-learning vendor, ensure it has a strong team with such a diverse skill set.
Development Process and Professionalism
Developing an e-learning program is a time consuming task as it goes through various stages of development and approval from multiple stakeholders. A good skill set is nothing if not managed properly to deliver results in a timely and orderly manner. You need to ensure that your e-learning vendor has set development and review processes in place. Only through a streamlined production process can you ensure the highest quality output. If you are a global organization, then your vendor should also be experienced in working with a multi-cultural team, across time zones, without any hiccups.
Latest Tools and Technology
A large part of developing an e-learning program is technical. A good rapid authoring tool takes care of many technical aspects. But, there is still the question of implementing a Learning Management System and maintaining your whole program for years to come. For example, if you are going to use highly interactive game-based content, then a lot of other technical specialization is required. Select an e-learning vendor who is up to date with the latest technologies in the world of e-learning. This will ensure the longevity of your digital training and prevent it from becoming stagnant.
A digital training program is a crucial pillar when it comes to continuously improving your workforce. So don't compromise when it comes to selecting the right development vendor. Do your due diligence, take your time, weigh your options carefully, and then make a choice.