Getting Learner Buy-in for eLearning – 4 Awesome Ways!
Employees resistant toward eLearning? You wouldn't want to miss these 4 super amazing ways to get learner buy-in for eLearning!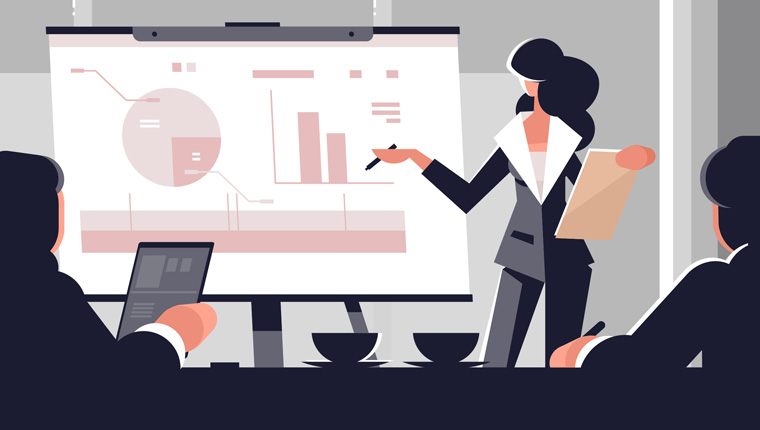 I'm sure you've come across situations where your employees were resistant toward training. The reasons for this could be many – from the fear of losing time to the generalization that training can be, well, you know – boring. But, unlike other forms of training, eLearning has proved to be engaging, immersive, and also aids learners in understanding, retaining, and recalling knowledge better. Yet, we find employees resistant toward it. This blog shares 4 easy ways to get employee buy-in for eLearning.
4 Ways to Get Learner Buy-in for eLearning
Spark learners' curiosity
Reassure learners about eLearning
Deliver a pre-assessment

Have a pilot group
4 Ways To Get Learner Buy-In For eLearning
1. Spark Learners' Curiosity
Think of the sudden surge of excitement you feel when you watch a movie trailer or a teaser. All you can think of is go watch the movie as soon as it releases. Why do you think this happens? It's because the trailer cleverly includes a few details about the movie which will leave viewers curious about what's to come.
Why don't we use the same strategy to pull your learners toward your eLearning courses? Well you definitely can! One way you can do this is by providing video teasers of the upcoming course. The video can include screenshots and hints of what the course will be dealing with.
Also, your employees might already be piled up with hundreds of tasks. Spending time on training, when they are not even sure if the training will help them in anyway, is the last thing they would want to do. Hence the teaser video can provide details on what exactly they will gain by taking up the course. However, ensure you do not provide too much information, just provide the right amount of information to leave learners curious.
You can provide these teaser videos in various ways:
| | |
| --- | --- |
| Form | Function |
| Scenarios | Convey the purpose of the course through a story |
| Sneak-peeks | Show a gist of the course |
| Whiteboard animations | Illustrate the learning objectives of the course |
Besides teaser videos, you can also use various other formats to spark the curiosity of the learners:
Create posters depicting how the training will benefit learners and post it on bulletin boards across various places in your office.
Send an infographic through corporate emails that has a set of ice-breaker questions, related to the training, which will make learners think and understand why the training is indeed necessary.
Deliver a video in which a key person, maybe the CEO or a director, talks about the benefits of taking the course.
2. Reassure Learners about eLearning
Get learners to be more receptive towards eLearning by showing them the bigger picture. Maybe you can share a video of a manager talking about the importance of the eLearning course and how it will help meet their needs efficiently. According to a LinkedIn Workplace Learning Report, 75% of employees would go through a course suggested by their managers. Or maybe you can let them know of the benefits such as the higher level of engagement with online courses, how formats such as microlearning help acquire information in a short span of time and allow access to training materials anytime, anywhere and a lot more. Once your employees see the big picture, they will be a lot more receptive toward eLearning initiatives.
3. Deliver a Pre-Assessment
One of the reasons employees are resistant toward training is because they believe they already know enough. They believe that taking another eLearning course won't add any value and will not help them improve. So, how can you make such people embrace training? By showing them that the upcoming courses covers a lot more than what they know and will address the challenges they are currently facing at work.
To do so, you can deliver a pre-assessment. Pre-assessments help you identify the skill/knowledge gaps in your employees; this gives employees the impetus to take the course. Once you roll out the pre-assessment, learners will have a clear understanding of what they know and what they do not.
Once they realize they are still not aware of a few things, they'll also realize they indeed need training. This will also let them know on what exactly they will be trained, motivating them to take the course. A few ways to deliver pre-assessments in eLearning:
Deliver a mini scenario-based pre-assessment to test the real-world application skills of your employees.
Deliver a mini simulation-based pre-assessment to identify the skill gaps of your employees.
Deliver pre-assessments through open-ended stories to know if your employees possess enough knowledge.
Utilize interactivities such as hotspots, drag and drop, ranking activities to assess your learners. For example, if you want to assess your learners on their knowledge on the features of a product, you can include the image of the product and ask them to label the parts – using a drag and drop interactivity.
4. Have a Pilot Group
It is always wise to have a pilot group in place. A pilot group is a group of selected learners who can take the eLearning course before it's rolled out. Piloting your eLearning courses will lead to the realization and correction of flaws at an early stage rather than your employees coming up with complaints once the course has been rolled out. Besides this, having a pilot group will also aid in getting learner buy-in. This group can be asked to:
Share Feedback: The pilot group can share feedback on what worked well for them in the eLearning course and what didn't. Their suggestions on what could have been designed or presented differently, or on what additional information could have been added can be gathered. These suggested improvements can be implemented in the course.
Check functionality and relevance: They can also be asked to check the functionality and relevance of the course – if they are facing any difficulties in navigating through the course, whether interactivities are functioning perfectly, instructions given in the course are clear enough, course covers what they are supposed to learn, and more.
Become champions: Once your pilot group tests the eLearning course and approves it, they can act as champions and spread the word among their peers of how beneficial the course actually is and why taking the course will benefit them. They can share their personal experiences; their quotes can be sent as corporate emails or they can also be asked to talk in a teaser video.
Now that you know how to gain learner buy-in for eLearning, you need to ensure learners stay engaged and complete the course, to achieve the defined learning objectives. This can be assured if you incorporate the right Instructional Design Strategy within the course. Download our free eBook to know which instructional design strategy will fit your needs!