Starting E-learning in Your Organization? 5 Basic Considerations to Help
It is clear that the eLearning market is rapidly expanding and eLearning is emerging as the most preferred form of learning and development. In this post, I will highlight 5 basic considerations that you need to keep in mind when you start eLearning in your organization.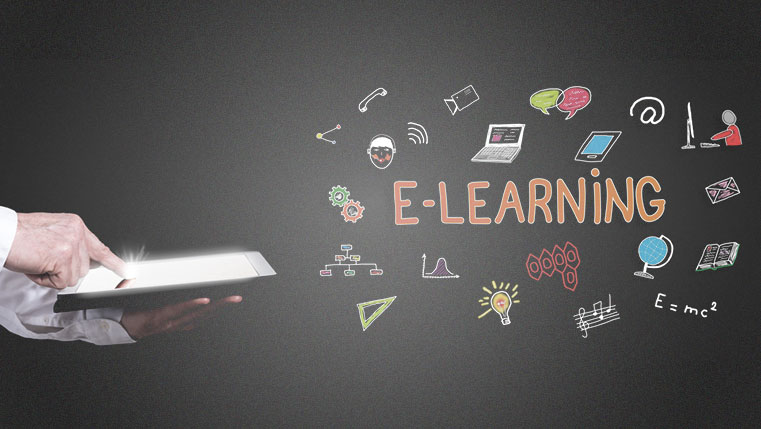 Consider this scenario: Brayden, the Vice President of Compliance, of a multinational organization, wanted to roll out a compliance training program to educate his employees about the new regulations. He wanted to ensure that all his 60,000 employees, across the globe completed a compliance course within 1 month.
When the new global training head was given this requirement, as usual, he started trying to figure out how he could do it in the classroom mode – ILT materials development, training the trainers, travel logistics, venue arrangements, etc. As if that wasn't problem enough, he wasn't sure if it would be possible to meet the deadline. He was wondering if that would possible at all!
In another scenario, Marco, the production manager of a process plant of a chemical manufacturing company, wanted to train fresh recruits of the organization on the plant's processes. He wanted to achieve this without taking too much time of the senior production executives.
Thought their scenarios are different, the solution for both issues is the same. They need eLearning solutions. In fact, if one looks at the statistics for eLearning, it is expected that the global e-learning market size will generate revenues of $65.41 billion by 2023, growing at a CAGR of 7.07% during 2018-2023. This reflects the shift in the corporate training sector, that is clearly leaning toward eLearning. In this post, I will highlight 5 basic considerations that you need to keep in mind when you start eLearning in your organization.
1. Analyze the Need for Training
A training needs analysis is the starting point for any training initiative. To identify the need, you will have to examine the business goals and the employees' performance goals. Doing so will help you determine if there is a need for a training program to be developed, pertaining to that particular business need. Let's look at 4 aspects to consider when analyzing the need.
What are the competencies or skills necessary for your employees, that can be addressed by training?
The idea behind this is to identify the ideal knowledge or competency level that would be required to do the job at hand. Once the need is identified, you can set clear expectations and work toward the goal that needs to be achieved.
Which of those training programs can go online?
You may have a lot of content that you wish to deliver to your employees, however, you cannot dump all the content in an online format and expect your learners to learn from it. You need to analyze which of those training programs can be delivered in an online format and what can be delivered in the classroom.
For instance, for an intern in surgery, watching a surgery live would be more useful than learning it through other online formats. An eLearning course developer needs to understand how an eLearning course would help employees. They need to have a clear picture of the performance goals that can be achieved as a result of the eLearning program.
2. Examine your Learners' Readiness
Let us look at the target audience for eLearning. Employees typically have concerns about eLearning and they are quite resistant to trying new things. We can't blame them for it as change is always scary.
They might have various questions such as:
Are you sure it will work for me? Will learning on a computer make it any easier?
What's in it for me?
I'm not really comfortable with fads that are in vogue. What is eLearning anyway?
The only training that works for me is classroom training, with an instructor guiding me through. Why should I take it up?
Ensure you are able to answer the queries of your learners before you take the plunge into eLearning. Do a thorough research on all pieces needed to deploy an eLearning solution. Analyze your organization's unique training needs. Understand your employees' typical concerns and design an appropriate promotion strategy.
3. Evaluate the Infrastructure Requirements
To be able to deliver an eLearning course, you need to establish an eLearning platform with a robust technology framework. You need to understand what goes into IT infrastructure. It includes network, hardware components, communications processes, services, and IP protocols. This includes servers, switches, routers, hardware, firewalls, etc. It is recommended that Internet connectivity should be 4 MBPS to ensure excellent video and audio quality in live lectures and courses served over the Learning Management System (LMS).
The second layer of the solution is the software platform, the LMS. An LMS is a software package that enables the management and delivery of online and instructor-led training content to learners.
The major functions of an LMS are:
User management
Course management
Reports
4. Assess the Content Readiness
Depending on the course you need for your training, you will have to evaluate the kind of training that will meet your need, the state of your existing content, the multimedia components that are available, and also check if there are changes to be anticipated in the content.
In some cases, you may have ready-to-use courses to get started with eLearning. These are off-the-shelf courses that are readily available with eLearning vendors that cover general training topics. These courses can help meet a certain part of an organization's learning needs. These courses are deployed from the LMS.
5. Decide on the Implementation Strategy
Successful eLearning implementation takes a lot of planning and consideration of various factors. The first factor to consider is the learning outcomes sought. You also need to consider the learning landscape, technological restrictions & opportunities, content reserves, and an overall organizational readiness. There are a lot of organizational change issues that come along with the implementation of eLearning in an organization. Therefore, you need to be ready to face any kind of obstacles/resistance to introducing eLearning.
Keep these tips in mind when implementing eLearning in your organization:
Develop an effective business case for eLearning

Get the real picture of current training-related costs
Demonstrate tangible ways in which eLearning can help
Identify those parts of your strategy that prove an ROI
Show the business impact to get top management's buy-in

Run a pilot program and measure the effectiveness

Assemble a group to take a pilot program
Select training topics where eLearning can really help
Roll out the pilot program and identify potential roadblocks

Scale up your eLearning initiative
ELearning is very effective and is widely accepted. However, there are some restraining forces such as lack of top management support, employee resistance for eLearning adoption, IT infrastructure bottlenecks, lack of in-house expertise, and budgetary constraints. However, by using these 5 steps, you can overcome those restraining forces.