5 Communication Strategies To Promote E-learning
This blog emphasizes the importance of promoting eLearning and explores strategies used in the promotion of eLearning courses.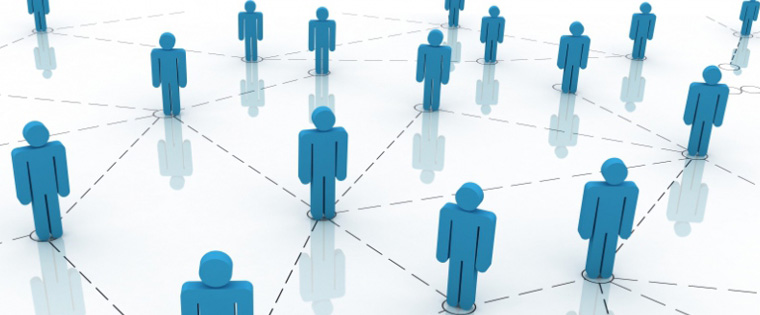 According to the findings of 2012 State of the Industry Report by ASTD (sponsored by Skillsoft and Eagle's Flight), U.S. organizations spent more than $156.2 billion towards employee learning and development (L&D) activities in the year, 2011. Referring to 'The Worldwide Market for Self-paced eLearning Products and Services: 2011-2016 Forecast and Analysis' research document by Ambient Insight, more than $35 billion was spent by companies in 2011 for promoting self-paced eLearning across the world. So after spending these many dollars on training, don't you think it is natural for companies to expect enhanced employee productivity and a better bottomline?
Off course yes! But the essential point here is – these efforts can be fruitful only when the employees first take up the course positively and then get involved with it to enhance their skills and knowledge. In many cases, organizations experience lukewarm response from employees towards a training methodology like eLearning. The reasons be many – lack of physical interaction with instructor like in a classroom training, lack of awareness about course benefits and doubts in the effectiveness of online courses. Hence, we need to think upon a few effective strategies such as proper promotion of eLearning and its beneficial factors among employees. But how the promotion can result in employees taking up the eLearning course? This question may arise.
Actually here the same concept of promotion, that is, making people aware of the benefits of products or services for the successful selling of such products or services can be adopted in the area of eLearning implementation also to achieve successful results. What do you say? I mean, until learners are aware of what eLearning is and how it can benefit them, their interest and involvement with course cannot be observed. Also, you cannot just deny one important factor here, and that is, eLearning training programs are intended for employees who are adults and hence are likely to be autonomous and self-directed. They have their own job responsibilities, limitations, strengths, profound emotions and learning styles. In such a situation, if any kind of initiative, even learning, does not seem to be result oriented and convenient to employees, they may naturally tend to become reluctant to spend time and money on such efforts.
However, by following a few well-thought out promotional strategies, learners can be educated on how eLearning courses can contribute to their professional development and growth in the company. This can motivate employees to get involved with the eLearning course, subsequently leading to the success of eLearning projects and then Return On Investment. Now let us explore 5 effective strategies to promote eLearning:
1. Pitch in an eLearning Expert
According to eLearning Magazine, an ACM publication, eLearning vendors who have expertise in the areas of process and procedure of placing eLearning courses online and instructional designing as well as necessary technology and infrastructure, can support organizations better in educating their employees about beneficial opportunities in eLearning courses.
An expert in the eLearning domain can help you in presenting eLearning courses in an effective manner by incorporating text, graphics, images and instructional strategies in the right combination so that employees taking up the course are assured of knowledge gain. Hence, the support and sponsorship of an eLearning vendor who is having an experience of say, 10 years in the eLearning domain and who is well respected among clients can become an effective instrument in the promotion of your eLearning initiatives.
2. Unleash the Power of Learning Portals
As learning portals (also referred to as eLearning centers, online education centers and internal portals) allow for accessing and exploring a wide range of learning materials such as videos, learning chunks, PDFs, etc., they are greatly liked by the learners. Any new additions and developments regarding content or other materials within these learning portals immediately get the attention of the learners.
So, here companies can optimize this advantage of learning portals to either host their video trailers (highlights of eLearning course can be included) or make announcements of new courses. For better results, you can even post some positive responses of a few learners from the courses in portals so that others can become motivated to take up the courses. In fact, one of our customers did the same by posting video trailers of the eLearning course on its learning portal to promote it. And guess what? There has been a tremendous increase in the registrations for its eLearning course.
3. Find Out What Motivates Your Staff
Find out what can motivate the employees. Motivational factors may differ from employee to employee. Some get motivated by remuneration, while some by recognition. In this regard, a system of awarding certifications upon successful completion of course can be introduced to see the subsequent results. You can even connect these certifications to performance appraisals and career goals to motivate employees. It is also advised that instead of internal certificates, co-signed certifications by recognized professional bodies can motivate employees even more to take up the course.
Motivating your Employees to Take up eLearning
Here, I would like to share my own experience in eLearning project like this where a large number of learners have voluntarily enrolled themselves (who were earlier resistant to participate) and completed the course, following the introduction of internal certificates and promotion of courses as a mini-MBA. In this way, certifications to courses can also be used to promote eLearning and its benefits to gain employee buy-in.
4. Leverage the Power of Write-Ups
You can publish write-ups about eLearning courses on your own website. This can also be considered a cool promotional technique. For this, a specific page on the company's website can be designed which can include news about new eLearning courses, latest updates of existing eLearning courses and recent trends in the relevant industry.
It is important that information in write-ups be relevant and meaningful for the employees so that they visit the company's website frequently. If presented well, write-ups on website can drive employee engagement.
5. Harness the Power of the Poster Campaign
It is said that compared to text, visuals are a more powerful medium of attracting people's attention. Also various studies have revealed that the human brain can remember visual information for a longer period of time than remembering plain text. Hence, poster campaign, with well-designed posters, can be also used as a very effective medium of advertising your eLearning courses.
We know how movie makers use this strategy of launching posters to create curiosity and enthusiasm among movie goers before the release of their movies. Rolling out a well thought out poster campaign prior to the actual eLearning can probably create a sense of eagerness about the actual eLearning course.
These are some of the effective strategies to promote your eLearning courses. Please remember that these are not the only strategies that can be used to promote eLearning; there are other elements that can be added to this list such as social media, CEO videos, launching internal events, email campaigns, etc. What do you like to say about the promotion of eLearning courses? Please do share your views. We would really appreciate to hear from you.