How eLearning Contributes to Global Corporate Training Needs [Video]
The rise of COVID-19 has led eLearning to become a global method in corporate training. Explore its impact and gain insights before diving into eLearning.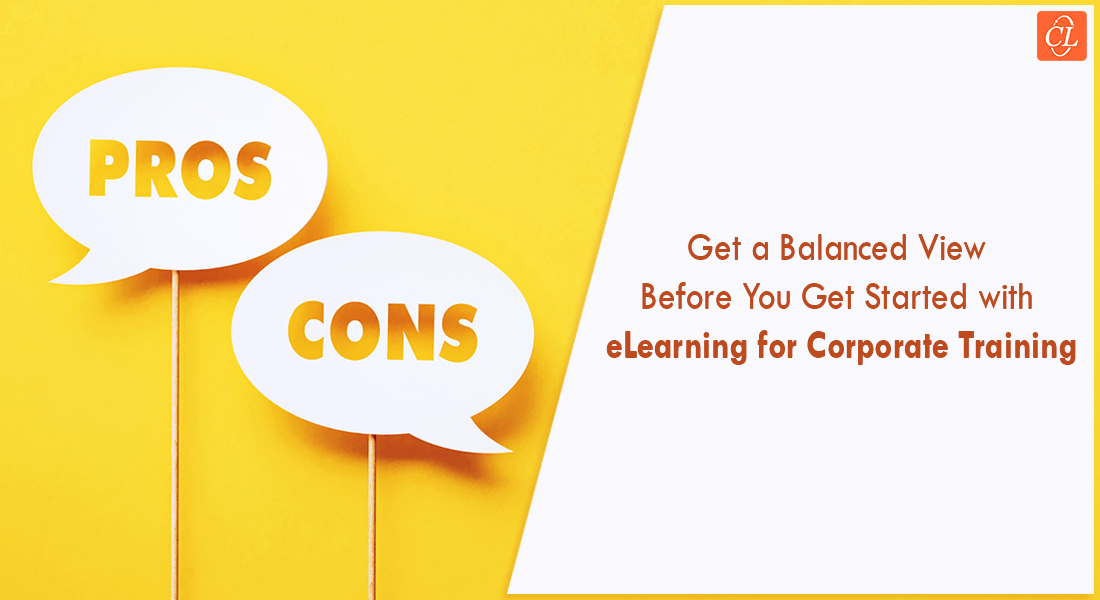 ELearning trends are constantly changing and have an impact on Corporate Training in organizations all over the world. With more and more organizations having their workforces dispersed around the globe, conventional classroom training is becoming too time-consuming and expensive to plan.
Looking around, we can see how technology has changed the way we go about our daily lives. Learning is not left behind, and one of the ways technology has transformed the learning domain is through eLearning. eLearning is a popular training method because of its self-paced, anytime, anywhere accessibility, it has quickly become the most dominant option of training. Furthermore, because of its numerous popular and useful features, eLearning is becoming increasingly popular among learners.
The Upsides of eLearning in Corporate Training
1. Cost-Effective
To begin with, eLearning is one of the least expensive training methods available. Employees can use their workstations or other electronic devices to complete it because there is no need to buy dedicated devices or rent special training rooms for it to work. The initial cost of designing and developing the training is one-time, but the use is ongoing.
2. Increased Productivity
Using eLearning increases productivity and boosts employee satisfaction because eLearning is efficient, convenient, and commonly enjoyable. Employees are less resistant to formats that have better visual effects and training content that is well-paced, allowing them to absorb the information. The improved attention and knowledge retention is a positive outcome of virtual training that improves employee performance significantly.
3. Adjustable Timeframes to Account for Time Zone Differences
The ability to adjust time frames is one of the most valuable advantages of eLearning-based Corporate Training. Digitalized learning enables learners to access the training session during their working hours without having to change the content or delivery.
4. Quality and Consistency in Training Content
Online learning ensures that all learners throughout the organization receive consistent content delivery and format. Classroom training occurs in batches with a trainer and different batches may have different trainers and the trainer's mood, delivery method and training environment may differ at various times. In comparison to a traditional classroom, training content of eLearning modules is the same for all employees, ensuring that everyone gets the same content.
Do you want to provide the best eLearning in your organization? Discover your path to Digital Learning Success
Downsides of eLearning in Corporate Training
There is no doubt that eLearning provides numerous and exciting benefits. At the same time, there are some potential downsides to regard when considering eLearning. It is critical to investigate the disadvantages of eLearning because it will assist us in selecting the best approaches to minimizing the downsides of online training in an organization.
1. Poor Internet Reception
Poor internet reception can have a negative impact on Corporate Training effectiveness because eLearning is always online, regardless of who is taking it or where they are taking it. Unfortunately, not everyone has equal access to resources, particularly the internet.
2. Fewer One-on-one Interactions
This method rarely involves interaction with others, with the majority of the learning taking place online. People who thrive in social settings and prefer in-person interactions may be impacted by a lack of interaction.
3. Delay in Course Rollout
Customization and content adaptation are central to eLearning effectiveness because of its ability to analyze data and change Corporate Training modules. But reviewing and providing feedback on eLearning courses is an additional burden for SMEs. Due to time constraints, it can be difficult to review the courses, resulting in signoff delays.
eLearning being adaptable and cost-effective plays a critical role in meeting the training needs of global organizations. Watch our video to discover the top 4 ways to ease Corporate Training Needs with eLearning.
Final Note
Through its adaptable, cost-effective, and convenient framework, eLearning alleviates the global organization's Corporate Training needs. Using it will increase productivity, lower training costs, and improve consistent training effectiveness for employees across multiple regions.
Join us for a webinar featuring industry insiders who will provide useful tips and brief you on determining training needs and developing training programs that meet organization objectives, allowing you to learn and ace everything about eLearning while advancing your job. Register now to assure your spot, Hurry Up!