The Importance of Diversity, Equity, and Inclusion in Workplace Training [Infographic]
Have you heard of DEI? It's a training that aids in building a safe, friendly, and inclusive workplace. Continue reading to see how you can integrate DEI with corporate training.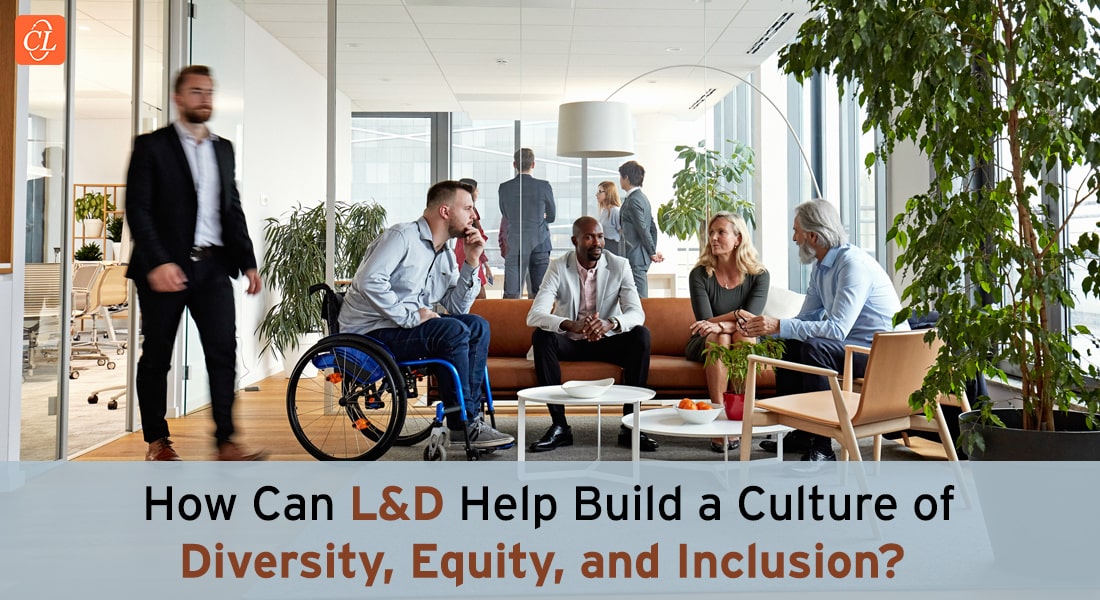 As workplaces grow globally and movements for racial and social justice gain traction, it's important to revisit your strategy to create diversity, equity, and inclusion. DEI training does more than just educate on tolerance; it helps to create a workplace that's safe, helpful, and truly inclusive for every employee regardless of race, gender, and language among other factors.
What is Employee Training on Diversity, Equity, and Inclusion?
If we believe diversity, equity, and inclusion (DEI) training is an iceberg, then surface measures would be insufficient to combat issues. Yes, it's critical to ensure that various forms of discrimination such as hate speech and prejudiced attire are eradicated, however, it's a complex and deep issue.
Diversity, equity, and inclusion training tackles major topics, such as:
Creating a culture of DEI from the inside
Identifying, confronting, and correcting historical prejudice in your organization
Developing a systemic framework that recognizes and values cultural diversity
It's not enough to check the boxes of groups who've faced historical marginalization and, as a result, were underrepresented. DEI training dives deep into influencing the culture of an organization. Equity is the provision of the required tools for everyone to work together efficiently and happily.
Wondering Why it's Important?
In a nutshell, workforce diversity refers to enhancing similarities and contrasts of employees based on their age, socioeconomic and cultural background, ethnicity, religion, and gender, among other parameters. Finally, diversity at work pays respect to the wide range of global demographics and it showcases an understanding that no two humans are alike.
Employees continue to want even more respect and inclusiveness in the workplace. Most employees agree that respect at work is important when choosing roles, however, more than half don't feel appreciated by their managers.
From an employee and business management perspective, getting workforce diversity right is about recognizing individuals in an organization and creating an inclusive atmosphere where everyone feels they can contribute and realize their potential.
Here's an infographic that takes you through four ways to integrate DEI into L&D and transform your workplace culture. Have a look!



It's a Wrap
There's tremendous significance of DEI in the new normal. The four approaches to incorporating DEI into your L&D strategy can be just as effective as other types of training. They help firms develop a healthier and more varied workplace culture while also maintaining the reputation of their brands. With globally dispersed organizations, it's challenging to train them consistently. Download this free eBook to help you gain insights into how virtual instructor-led training can mitigate your training woes. Download it now!