6 Ways to Use Virtual Training for Employee Training [Slideshare]
Do you think eLearning is the only virtual training method you can use in corporate training? Well, here's a SlideShare with 6 virtual training formats you can use in your corporate training.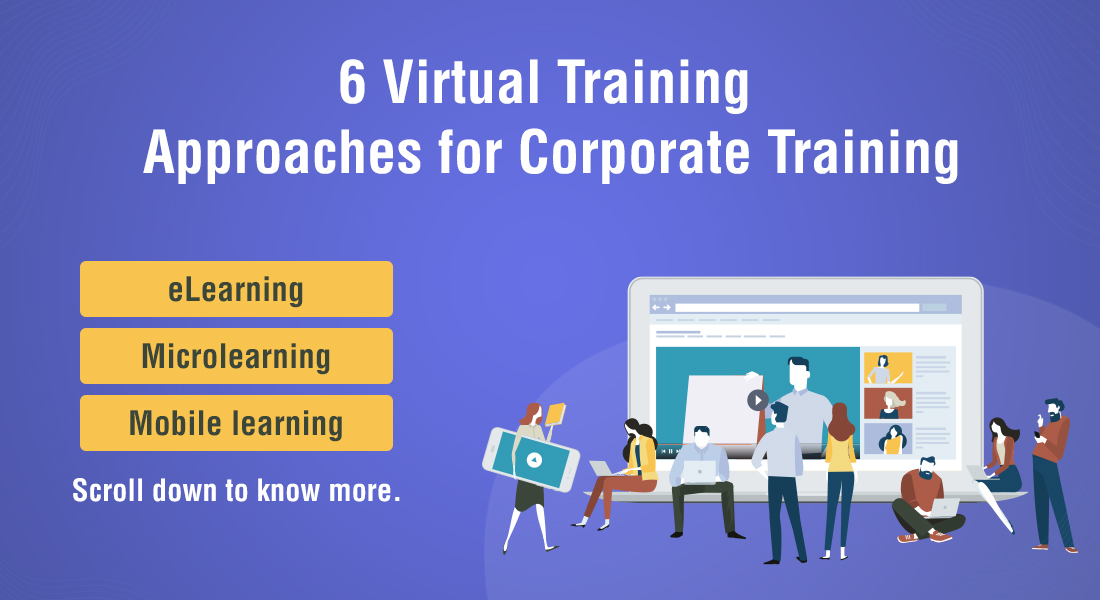 We have a little over a month left till the end of this year and the Internet is teeming with humorous 2020-memes. But despite how tragic, challenging, and generally weird this year was, it has fundamentally changed corporate L&D. Though virtual training methods for corporate training have been the topic of discussion for the longest time, no one ever thought we could train employees solely through virtual methods. Turns out we can.
2020 also gave organizations clarity on their understanding of virtual training. Going virtual with corporate training doesn't necessarily mean adopting an eLearning-only strategy. There are different methods and approaches of using digital learning formats in your corporate training plan.
Want to know what these formats are? Here is a SlideShare exploring 6 such virtual training methods.
If you want more information on how you can generate excitement and motivation in learners for virtual training, download our eBook.