Ways to Maximize Engagement in Your VILT Sessions – There's More than Polls! [Video]
Virtual Instructor-led Training (VILT) is becoming the buzzword in corporate training world in present times. The success of VILT programs depends on the interactivities and collaboration. Read on to get useful tips on how to design engaging interactivities.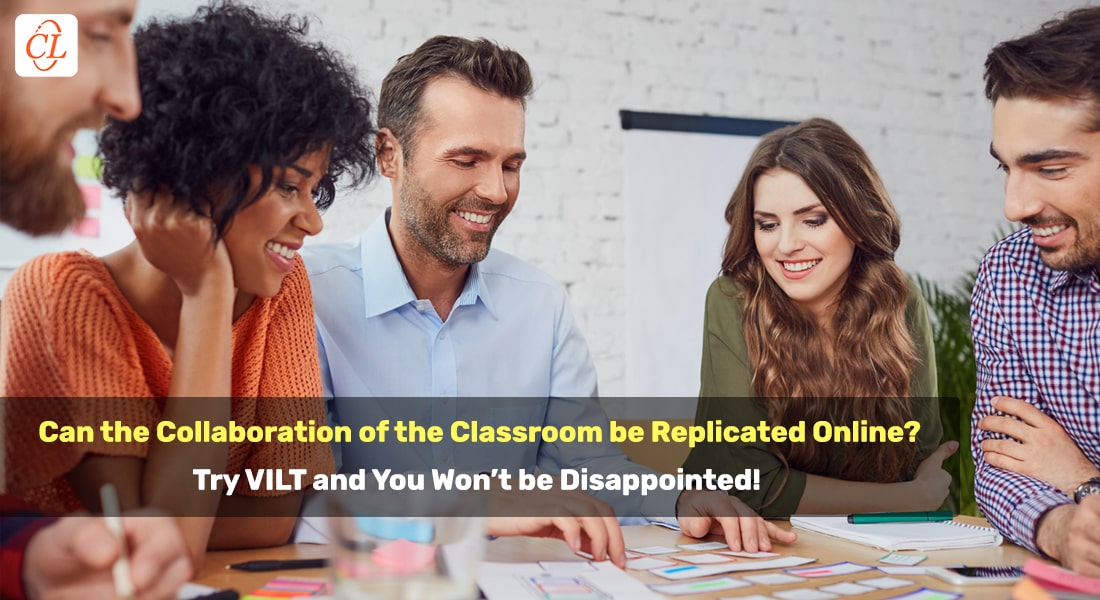 It was unprecedented indeed! The sudden outbreak of the Covid-19 pandemic rolled it all upside down; be it our personal or professional lives. And the corporate L&D landscape wasn't an exception. Training came to a halt for many organizations. It has been a tough time for training managers looking for sustainable alternatives to offer seamless training to their remote workforce. Virtual Instructor-led Training (VILT) emerged as a savior in this scenario and it's gradually gaining much popularity in recent times. As per a Training Industry report, there's a massive upsurge in searches for strategies to convert classroom material to the virtual format, which backs this fact.
Switching to the virtual mode of training is just half the job done. It brings the worry of learner engagement, training effectiveness, and retention of learning. If you too are worrying about these aspects, rest assured as this blog will help you gain insights on how to make your VILT sessions engaging.
Factors to Consider for Successful VILT
The 3 critical factors that back the success of VILT sessions are:
Technology
Content
Delivery
Technology
Technology plays a vital role in ensuring undisruptive virtual training sessions as training is imparted via digital platforms. You need to ensure that your virtual training platform is scalable and supports collaboration. It should also offer a comprehensive set of engagement tools to ensure interactive course designs. Platforms like Microsoft teams and Google Meet are of great help in enabling this.
Content
Uploading existing classroom training material like PowerPoint decks onto a digital platform is certainly not the right approach. It requires a well-thought action plan to convert existing classroom material to virtual training material.
You need to strategically chalk out your content strategy to decide on various formats considering your target audience, learning environment and of course, the type of content. Content in the form of interesting collaborative activities like worksheets, quizzes and interactive PDFs can immensely enliven your virtual classrooms. If you do this exercise diligently, I am sure your learners would thank you for the virtual training sessions.
Delivery
The success of any training program greatly depends on the delivery of the content. And trainers play a major role in making the dream come true. So, it is essential that you train your trainers and SMEs (Subject Matter Experts) well on how to use digital platforms for imparting seamless and hassle-free VILT sessions.
Now that you are aware of the fundamental pillars for successful VILT, you must be eager to introduce it in your corporate training strategy. Remember, the major challenge is to keep the liveliness of the physical classroom intact.
Watch this video to gain insights on various collaboration activities for engaging VILT sessions.
It's a Wrap!
Considering the present day remote and hybrid corporate workspaces, VILT is bound to gain much popularity in the L&D landscape. It's time you too include it in your training strategy and reap its manifold benefits.
Are you worried about designing VILT courses that fail to offer immersive learning experiences to your corporate learners? Download this free eBook to get proven tips and suggestions to ensure motivation and excitement in your VILT sessions. Grab your copy now!