2022 and Beyond – What's in Store for L&D Teams
Are you looking to maximize your corporate training outcomes with the latest tools and practices? If you are, then here are seven L&D trends to watch out for in 2022 and beyond.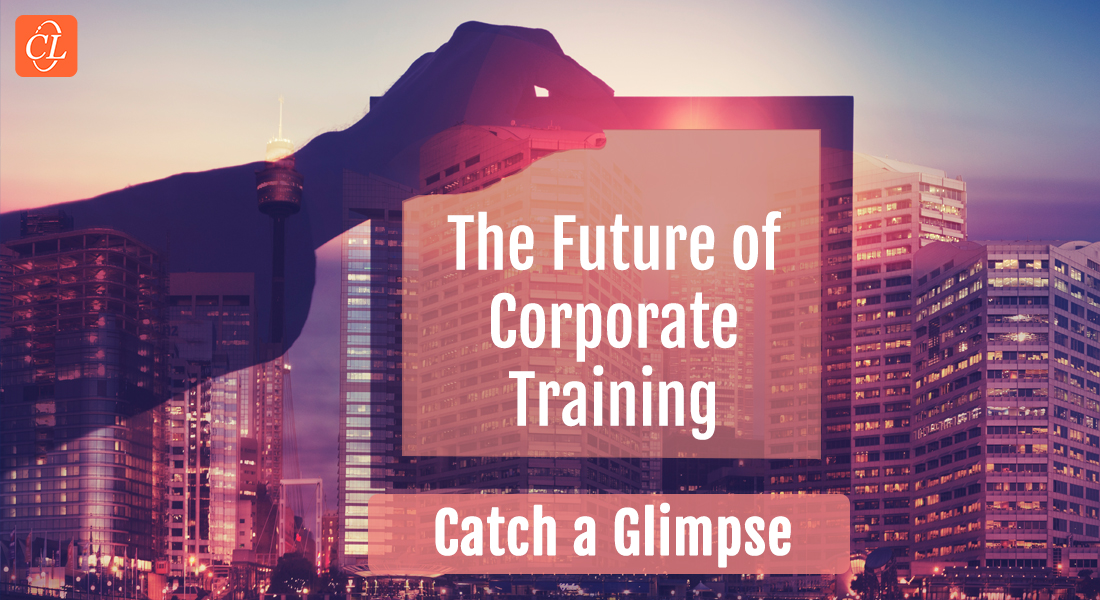 Organizations have picked up a host of new challenges in the new normal, including managing a remote and hybrid workforce. However, we believe that no department took a bigger hit than the corporate learning and development (L&D) team.
Corporate training teams are an essential aspect of organizational growth and their programs are designed to upskill employees and close the knowledge and skills gap felt in the market. During the pandemic, L&D teams had to do things differently due to lockdowns and other Covid restrictions.
What's in Store For the L&D Team in 2022?
Top 7 Learning and Development (L&D) Trends:
Rapid Digital Learning
Content Repurposing
Microlearning
Collaboration and Social Learning
Adaptive Learning
Mobile-First Knowledge Delivery
Real-Time Employee Feedback
For instance, L&D teams had to implement virtual training sessions, monitor employee productivity and performance, and look for innovative, powerful software to foster a highly efficient work environment. However, by the end of 2021, also dubbed as the year of reconnection, things returned to the way they were before the onset of the pandemic, and it was back to business as usual .
In this post, we'll share about what's in store for L&D teams in 2022 and beyond. We want to be able to help both internal trainers and eLearning course development teams take the driver's seat and maximize their training outcomes.
What Has Changed Since COVID?
In response to COVID-19 and remote, hybrid work models, L&D teams had to step up and transform traditional instructor-led training sessions into virtual, eLearning sessions.
Initially, they made the shift with existing learning management systems (LMSs). Companies with no apparent solutions decided to go for off-the-shelf content libraries and high-quality video conferencing equipment and webinars to facilitate the transition into eLearning.
This was regarded as the "Response" phase, during which L&D teams had to help their organizations gradually transition into new methods of workplace training. Following the end of 2021, when Covid restrictions were gradually lifted, there was another shift towards in-person training as employees returned to their offices.
This was regarded as the "Repurpose" phase. L&D teams now had to rethink what corporate training meant to their organizations and devise training strategies that were effective in the hybrid workspace. However, this time, it was no longer just about survival. It was about acknowledging new employee habits, priorities, well-being, and skills.
In other words, employees, L&D teams, and businesses have now decided to transition into the future of learning in the post-pandemic landscape. They're fully committed to investing in targeted skill-building to close gaps and facilitate new roles as part of their transformation into the digital age.
Saving SME Time With Rapid eLearning
Watch Out For These 7 Learning and Development (L&D) Trends in 2022
Now that you're up to speed with the major changes in best practices of corporate learning and development, let's check out 7 L&D trends to watch out for in 2022 and beyond.
1. Rapid Digital Learning
Perhaps, one of the most positive trends of 2022 has been the rapid shift towards online learning even after employees began returning to their places of work. As per a LinkedIn Workplace Report, companies have increased their L&D spending by nearly 60% as they look to expedite their digital initiatives, which also involves upskilling employees to adopt new technologies and practices.
Rapid eLearning offers more than just rolling out a professionally created PowerPoint deck using authoring tools. Rapid eLearning can create a course in a matter of weeks while also maintaining the quality of content. It satisfies all training requirements in terms of scale, speed, and quality.
2. Content Repurposing
With eLearning solutions becoming popular in the corporate sector, L&D teams are being asked to create and update organizational training content. For instance, using authoring tools such as iSpring and Articulate Storyline 360, they're turning text-based content into videos, audio clips, interactive infographics and PDFs. These modern strategies eliminate the need for spending time to manually repurpose training content thereby speeding up the process of upgrading their L&D programs.
3. Microlearning
Microlearning is a flexible learning strategy that can be used to improve individual and organizational performance in a variety of ways. It presents knowledge in small, bite-sized chunks, where each microlearning module focuses on a specific learning objective. The learner should be able to complete each learning unit in 5 to 10 minutes.
Microlearning refers to the breaking up of training content into small, bite-sized modules. It's designed to improve the process of knowledge transfer and retention. Moreover, it allows L&D teams to get more creative and employ exciting and diverse visual tools such as videos, animations, and gamification. Microlearning also improves employee engagement and training completion rates.
4. Collaboration And Social Learning
Humans are social beings. Thus, it is imperative that organizations make their learning experiences a social one too. Although social learning has been making headlines for years now, it was only during the pandemic that corporations saw its true value as they struggled with disconnection and asynchronous communication models.
Social learning is a highly effective training strategy as it involves bringing employees with shared goals into a virtual or physical setting for collective upskilling. L&D teams use tools such as Live Chat, social media, video conferencing tools, and other engagement tools and cloud solutions like Microsoft 365 and Azure to enhance employee training programs.
5. Adaptive Learning
Adaptive learning is a corporate training method that uses AI and machine learning to deliver personalized training experiences to employees that address their unique needs. In 2022, it is predicted that personalized experiences will be in great demand. Thus, this data-driven, AI empowered approach to training helps L&D teams guarantee their learners make strides into the future..
6. Mobile-First Knowledge Delivery
In 2022, nearly 84% of the world's population own a smartphone. Mobility is now an essential part of our lives. Moreover, smartphones can be used for much more than calling and texting. Modern mobile devices are equipped with the latest technology that makes them on par with even the most powerful laptops and computers.
Learners use their mobile phones to carry out daily tasks at work as well as use it to play games and get the latest news from social media. As a result, it only makes sense to expand their use by including learning and development, especially following the rise of remote workspaces.
In the past, mobile learning wasn't nearly as effective as conventional methods of learning due to smaller screens, poorly designed software, and optimization issues. However, with mobile technologies making major strides in the market, mobile-first learning and development programs are expected to rise.
For instance, applications such as Growth Engineering Learning, LearnWorlds, and Kahoot are a great way to meet the demand of modern learners as they allow employees take greater control of their training.
7. Real-Time Employee Feedback
Another trend that L&D teams are witnessing is the rise of better feedback pathways between trainers and employees. Employees undertaking training sometimes have the most relevant "to-dos" and "not to-dos" related to improving their courses.
Modern eLearning solutions, mainstream digital communication and social media platforms all facilitate real-time employee feedback by using surveys, discussions, and questionnaires, among other forums.
Parting Thoughts!
So, there you have it – the 7 learning and development (L&D) trends to watch out for in 2022 and beyond. During these uncertain times, L&D teams are at the forefront of digital transformation. They're tasked with upskilling and reskilling employees and are thereby adopting emerging technologies and practices.
Although some of these trends have been around for a while, they have greatly advanced and become much more popular following the onset of the pandemic. So, now you must determine which of these trends apply to your unique context and adapt your corporate training strategies by downloading this amazing eBook – "eLearning Trends 2022 – The View from the Trenches".