5 Elements that You Can Outsource for eLearning Design & Development [SlideShare]
Are you looking to shift your organizational training from classroom to eLearning? Do you have in-house expertise and resources needed for this change? If not, you can outsource! Here is a SlideShare to help you out.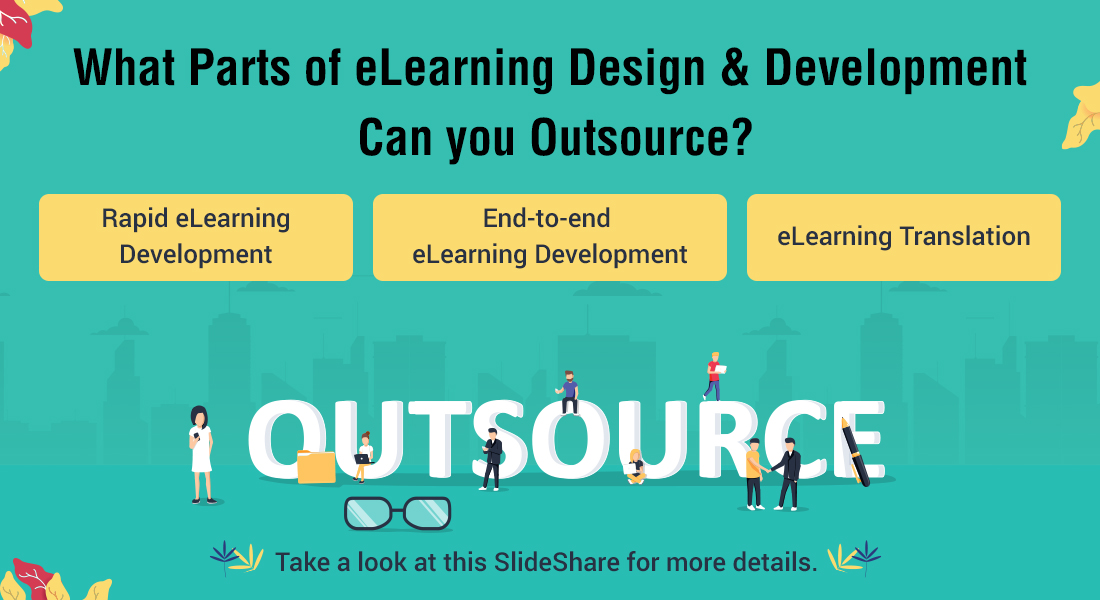 Over the past several months, we have seen unprecedented growth in corporate eLearning. According to the LinkedIn 2020 Workplace Learning report, "57% of talent developers plan to spend more on their online learning programs; and 38% expect to spend less on Instructor-led Training (ILT)." That is great news for the corporate L&D community because the much needed digitalization we have been dreaming of for years is here finally, and will prevent such disruption in the future. But this also means way too much work for in-house L&D teams. (Ouch!) The solution? Outsourcing!
Until this year, many in-house L&D teams had the dual responsibility of managing classroom training and online training, though in some organizations, the in-house team was strictly reserved for classroom training. But because of the pandemic and work from home policies, in-person classroom training wasn't really an option any more. While the short term training disruption was managed by impromptu virtual classroom sessions, what about the long term?
Outsourcing your eLearning design and development will allow you to get cost-effective state-of-the-art design and development support. And also prevent your in-house team from being overburdened.
Here are 5 aspects of eLearning design and development that you can outsource.