Custom E-learning: The Key to Address Diverse Training Needs
Find out how customized online courses can be used to meet the diverse training needs of companies.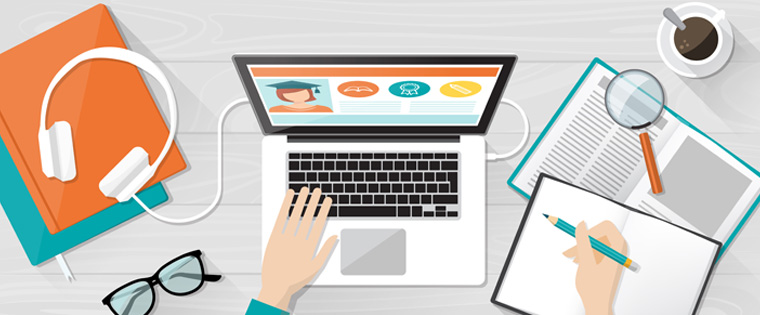 Over the last few years, the demand for eLearning solutions has grown by leaps and bounds. Various factors such as the cost-effectiveness and flexibility of the technology-enabled learning methodology, are driving this growth. Companies that opt for eLearning solutions can either develop online courses, customized to their specific needs, or purchase "readymade", off-the-shelf courses. Although catalog courses are cheaper and can be deployed more rapidly than bespoke technology-enabled learning materials, they are not as effective as the latter, in meeting the unique, diverse learning needs of organizations. Let us see why custom courses score over catalog courses.
Content can be better tied to specific organizational needs
The content of catalog online courses is generic and useful to meet the overall needs of the industry. For instance, off-the-shelf courses are effective in meeting requirements, such as imparting training on the MS-Office suite of applications, improving communication skills, and so on, which are common to all companies in any industry.
But, when it comes to meeting the specific training needs of your company, custom-built eLearning courses are a better option. This is because, a bespoke online course is developed keeping in mind the training needs of only your company. For instance, you can use customized web-based learning materials to deliver good product training, as you can incorporate the unique features of your products.
Learning can be aligned with the company's brand and culture
We all know that training programs of a company, aligned with its brand and culture, go a long way in imparting effective training. Catalog online courses cannot reflect your brand and corporate culture. This is because off-the-shelf courses are not built specifically for your company and you cannot change their look and feel or tweak their content.
On the other hand, bespoke eLearning courses are created exclusively to meet your needs. They can be customized to reflect your brand's image and culture. For instance, you can use your company's logo and brand colors in your web-based courses. Likewise, you can use the images of your people and offices, helping your learners connect effectively with the course.
Training on business processes can be imparted very effectively
It is a well-known fact that good training on business and industrial processes plays a key role in enhancing productivity levels. Off-the-shelf courses cannot be used to impart effective process training to your employees. No two companies follow the same business processes, and catalog courses do not reflect the unique processes followed by an organization.
However, a custom-built eLearning course can be used to meet your specific process training needs. For instance, you can deliver high quality training on the safety processes followed in your company, using a bespoke course, as the course can be completely tailored to reflect your processes.
Assessments can be more specific to your organizational context
Good assessments are one of the hallmarks of a well-designed eLearning course. They help you determine whether a training program has enabled your people carry out their job duties efficiently. Assessments in catalog online courses cannot be used to evaluate learners on the specific knowledge and skills required by your company, in an effective manner, as they are not designed for the purpose.
Assessments of bespoke eLearning courses, on the other hand, are designed specifically to test your staff on the knowledge and skills needed to perform their work. Consider the case of SAP training, as an example. Your people need to comprehend the underlying business processes to execute them effectively using the system. You can build assessments in your custom course to measure how well your people have understood the processes and can implement them using the ERP software.
Learners will be more engaged as the training will meet their needs better
Learners connect themselves with the online course, if they find it relevant to their needs, and this goes a long way in ensuring they stay focused throughout the course. The content of a catalog eLearning course is not designed to meet the specific needs of your learners, and as a result, they may face problems in relating the content to their needs.
You will have no such problems with a bespoke eLearning course. The content of the course is fully customized to address the unique challenges faced by your workforce, and this makes it highly relevant to them. For instance, salespeople need training which can help them convince that their product provides the best value for the customer's money. A custom online product training resource can explain the superior features of your product, which the salespersons will find useful to justify its high price.
We thus see that bespoke online courses can meet your unique learning needs effectively, enabling your staff perform better. How do you use the online learning format to improve productivity levels? We'd love to know.