6 Best Practices to Get the Most Out of Your Corporate Training [SlideShare]
Corporate training is undoubtedly helpful, but on the organizational scale, how do you increase its efficacy? There are several best practices that can increase the value of your corporate training. Read on to know more.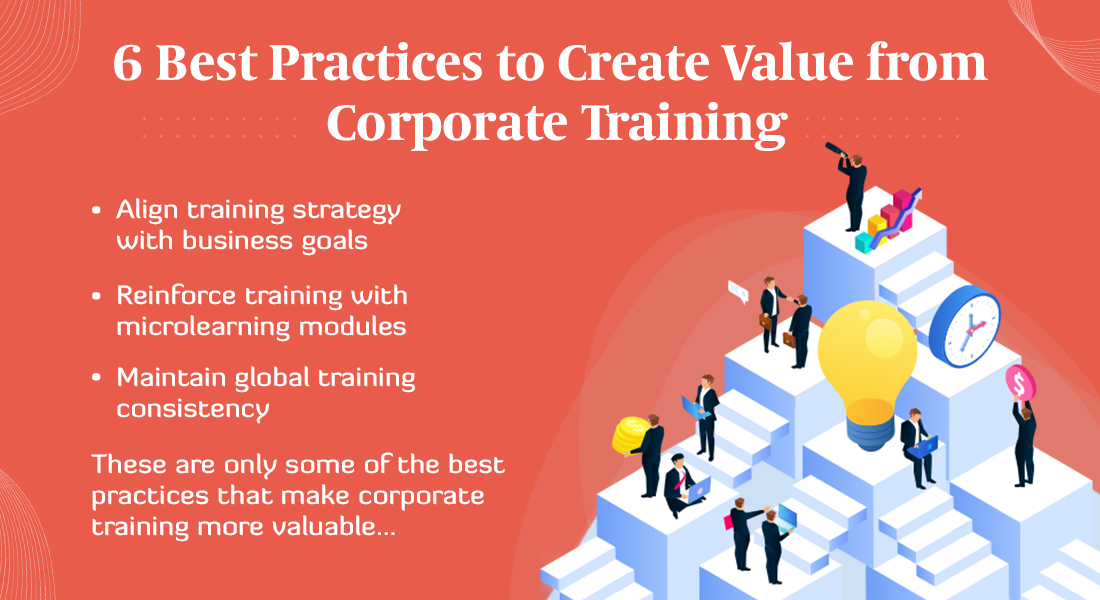 What makes for good corporate training? Unlimited training budgets or enlightened learners? Turns out, it's neither!
A good corporate training program provides value, and in turn, good returns. Here are six secrets to creating the best value for your corporate training.
Thanks to COVID-19 running amok across the globe, corporate training has shifted from the classroom to a virtual setting. So, how do we ensure value in this setup?
Did you know you can improve your training outcomes by simply training employees just in time at their point of need addressing their specific needs? Or that replacing an hour-long eLearning course with smaller microlearning nuggets, or using mobile learning for performance support, actually output better results? Well, they do. Thankfully there are certain best practices which when followed, can greatly enhance your corporate training value.
Corporate training has not stopped in the wake of COVID-19 and will not stop, no matter what. Just follow these best practices to maximize its benefits, creating value and improving ROI in the process.
Shifting from ILT to VILT can have drawbacks, but not for you. With this helpful webinar video on replicating the real classroom virtually, virtual employee training will become yours to command. Go ahead and download now!