Tell a Story to Make a Champion: Using Storytelling in eLearning [SlideShare]
Question: Why incorporate storytelling in eLearning? The answer: Increased engagement and improved performance. Check out this SlideShare to know more about storytelling in eLearning for corporate training.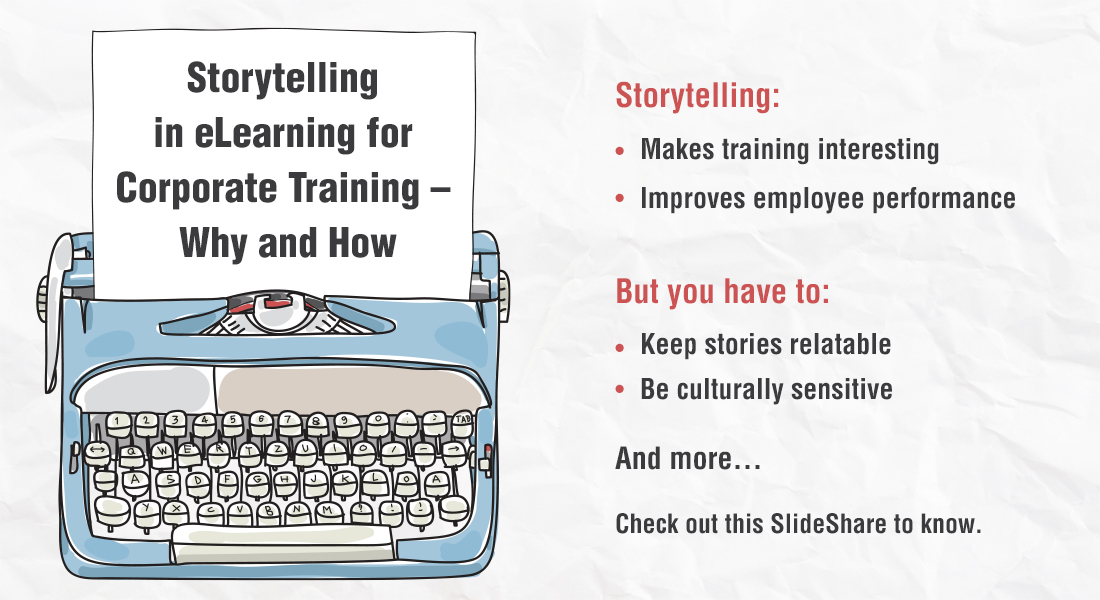 Stories don't just help parents put their kids to sleep. They are also being used by eLearning vendors for corporate training – storytelling in eLearning. And why not? Don't we all become very engaged couch potatoes while watching films or TV shows, which are nothing but stories?
Storytelling in eLearning for corporate training is an excellent practice to keep learners totally immersed in training, and for them to learn and perform better. Stories increase learner engagement and motivation, helping learners achieve the learning objectives faster than an eLearning course without a story. Plus, they also ensure better retention of learned content.
Sounds great, right? But only if you follow certain best practices when designing eLearning courses with storytelling elements, or even translating eLearning courses to different languages. And that includes keeping the stories relevant to your learner demographics, demonstrating cultural sensitivity, etc.
Lucky for you, this SlideShare deals with just that. So don't wait, check it out.
Before you leave, I suggest you check out the eBook below for ways to generate motivation and engagement in virtual classrooms.