What to Expect in Corporate Training Post COVID-19 [Infographic]
The COVID-19 pandemic has changed employee training almost overnight. Here's an infographic that captures in a nutshell what we can expect in corporate training post the pandemic.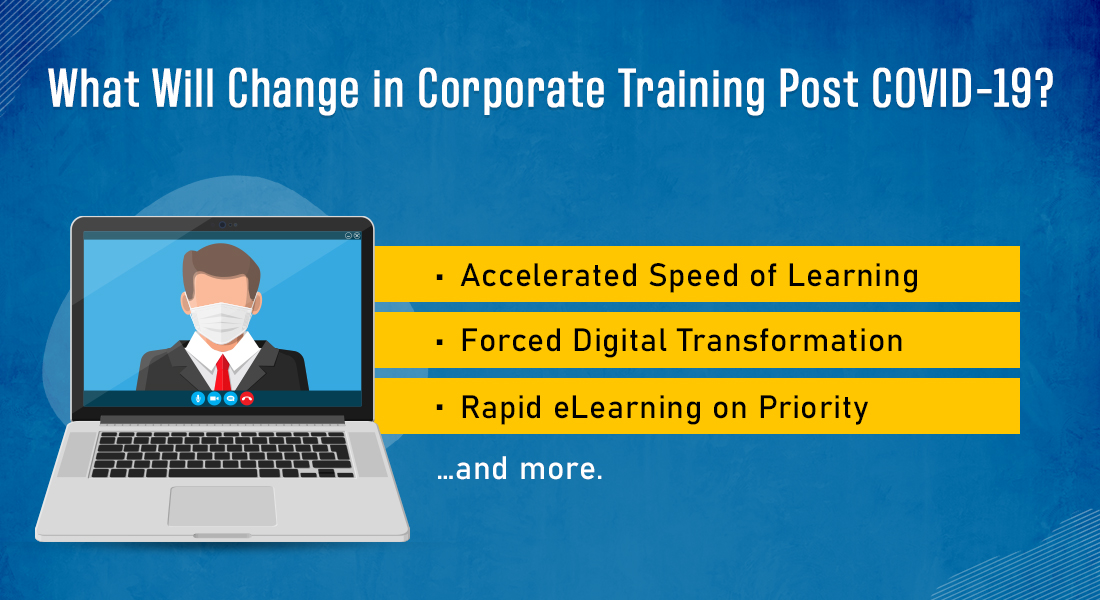 When the COVID-19 pandemic started in December 2019, little did we realize that this tiny virus would change the world and the way we work, forever! With organizations adopting new ways of working to sustain their business, there has been a significant change in corporate training as well.
Training Industry reports an 88% increase in traffic on its articles on the advantages of eLearning, and a whopping 8,135% increase on topics related to virtual instructor-led training, remote learning, and leading through adversity and change.
One significant change in corporate training is that learning is now required to be delivered at the speed of need. Organizations that had been following structured, rigid classroom training now find themselves forced to adopt more fluid methods of employee training such as virtual training and eLearning to keep up with the upskilling/reskilling needs of their employees.
So how is corporate training gearing up to meet these challenges? This infographic gives you a glimpse of the changes you can expect in employee training, post the pandemic.



If you'd like to find out more on the art and science of setting up virtual classrooms, a skill that's important for L&D professionals in the current scenario, register for this webinar NOW!