Effective Strategies to Track and Measure Online Compliance Training
Check this blog to discover how you can track and measure online compliance training. This is not limited to just using the LMS but includes other strategies as well.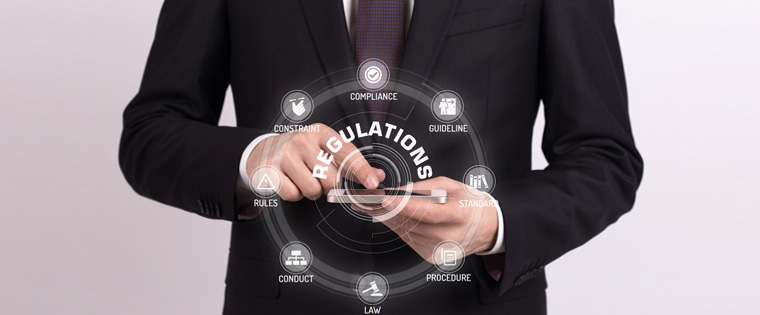 Tracking and measuring is integral to measuring the success of any online training program. This is pertinent especially in the case of compliance training where adherence to rules, regulations, and procedures is crucial. Any breach in compliance can lead to monetary and reputation damage, to both organizations and employees.
How do you effectively track and measure online compliance training? What are the measures you should take to ensure you are getting the desired results? Knowing this is important to assess if your training is hitting the nail on its head. Let us help you with some tips to track and measure your online compliance training.
Decide what you want to measure
To get effective results from your measurement and tracking efforts, work backwards. Decide on what you want to measure even before you start designing the training program. How does this work? Well, when you identify what exactly you want to measure after a training program, it certainly influences the design and content of your training program. For instance, if you want to let the medical reps in sales training know the permissible limits of the gifts they can give to doctors in terms of value, you have to test them on this aspect at the end of the training.
Deciding on the metrics calls for analyzing the compliance and regulations related to your business and helps you determine the impact training must have on your learners and consequently, the training design and content.
Decide your assessment strategy
These are the aspects you should consider when deciding your assessment strategy:
Make assessments challenging
Focus on the application of behavior and not just on recall of facts
Have a clear strategy on how you will verify the training
Decide whether you will give learners certificates
Choose a refresher training strategy – the frequency, form of training, and who is going to take it
Design assessment activities
The knowledge check activities designed for compliance training should help learners remember and apply what they have learned. Assessments should help check the employees' understanding of policies and procedures. The assessment can be formative assessments at the end of each unit, summative at the end of each module, in the form of scenario-based assessments or even gamified assessments.
Use the LMS judiciously
When it comes to compliance training in highly-regulated industries, it is necessary that employees complete legal and industry-specific compliance training within the stipulated timelines. This will be difficult unless there is an LMS with features such as content management, reporting, notification and certification features.
An LMS improves course delivery, making it easy for employees to complete the course on schedule. An LMS helps generate automated reports based on the required completion dates and timelines for refresher courses. It is ideal to have an LMS that helps managers identify employees who have not completed the compliance training so that they can follow-up with them.
The LMS not only helps track learners but also measure how well they have understood the course through assessments. Follow-up tests reinforce what they have learned.
Employees do not take compliance training easily but it must be done. Hosting the compliance course on an LMS helps learners access the content at their convenience and complete the training. They get quick and relevant access to the content, which can greatly improve the time and rate of completion.
For compliance training to run on schedule, employees have to be regularly reminded about completion times. The LMS helps you track employees who have completed the course and those who have not. This tracking feature helps you notify employees by e-mail.
Use knowledge checks and feedback surveys
Follow-up is essential for any training to know the impact the training has had on individual employees and the work they do. This is especially relevant to compliance training. You can follow-up in the form of feedback surveys, questionnaires, or through focus groups. This feedback helps identify the strengths and weaknesses of your compliance program. You can identify the trends and decide if changes to the compliance training will bring better results, using this data.
Tracking and measuring your compliance training is crucial to its success. It is not confined to using an LMS to deploy the training. The strategies should be a part of your assessment strategy, your assessment activities, knowledge checks, and feedback surveys. This gives you a true picture and you can use these metrics to improve the training.