6 Best Practices of Converting Classroom Training To E-Learning
Check this blog to find out how you can convert classroom training to e-learning. Discover some best practices you can adopt.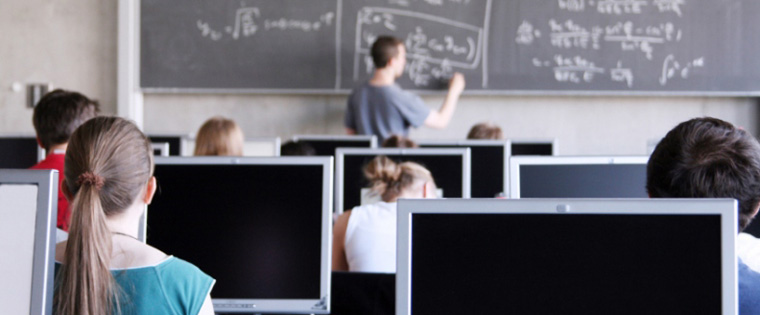 Many organizations are moving away from classroom training and opting for e-learning for training their employees. The cost, time, and logistics involved in arranging classroom training sessions make e-learning a better option, because of the advantages it offers.
Creating e-learning courses for your employees is not a tedious affair, you have readymade resources in the classroom training materials you already have. With the help of authoring tools and e-learning developers, it is possible to convert them to online courses. But you cannot make a straightforward conversion. There are certain parameters to follow when creating e-learning courses. To make your conversion process easier, we will list six best practices to help you.
1. Organize Content
It is not necessary that all the classroom training content you have can naturally fit into an e-learning format. What works in a traditional classroom environment that involves personal interaction may not work in the online training model.
A classroom training session usually includes PowerPoint presentations (PPTs) that instructors discuss with the audience. They answer questions and encourage discussion. But presenting a series of PPT slides for an online course will only make the learner click through them quickly or refer to them only to complete an assignment. This implies that the conversion process cannot just simply transfer content but has to transform it to fit the e-learning format.
Similarly, the content that is used in classroom training is usually not organized properly, so before making it an online course, it must be divided into topics and sub-topics so that the learner can clearly understand the essential aspects of the course.
2. Format Content
The PPTs used in a classroom training session contain only half of the content the trainer wants to convey, the rest is covered in the form of stories, examples, and explanations given by the instructor. Before creating your online course, you must decide how much of and how to include this other half. Some of this will be 'nice to know' information you must identify and determine if it will add value to your online course.
When converting classroom training material to an e-learning course, keep these aspects in mind:
The slides used in your e-learning must cover key points and ideally be accompanied by graphics. This will act as a visual simulation and catch the reader's attention.
E-learning courses are shorter than classroom sessions, so include slides with the important points in the beginning. This ensures that important points are not skipped when the learner is in a hurry to finish the course.
If the content is too large for an e-learning course, check if you can repurpose part of the course as job-aids, reference material, or handouts.
3. Use an Instructional Strategy
Before you begin the conversion process, you must zero in on an instructional strategy for your course. Decide what approach is to be taken – scenario-based or a guided approach. This will help you decide how to present the subject effectively. An instructional strategy ensures subject is presented effectively and learners get the maximum results from the course.
4. Choose the Right Authoring Tool
You must choose the right authoring tool to ensure the conversion process is successful and you have an e-learning course that is an effective substitute for the classroom training session. Consider these aspects when choosing your authoring tool:
Cost of the tool and its match to your budget
Time you have for developing the course
Level of interactivity you need
Tool features that support your instructional, visual, and multimedia strategies
5. Incorporate Interactivities
Interactivities in a classroom training session are usually in the form of impromptu discussions and conversations between the instructor and learners, that make the session engaging. When it comes to the online format, e-learning is self-paced and there are limited opportunities to interact with the instructor. Appropriate online interactivities must be included to engage the learner. You can choose from a range of interactions available with various authoring tools. The options include drag and drop, click to reveal, hotspots, and scenarios with decision making options.
6. Add Assessments
In a classroom session, assessments are usually in the form of oral Q and A sessions and very few have formal assessments. It is necessary to add them to an e-learning course to test the learner's achievements, check their understanding, and reinforce learning. Ideally, your elearning assessments should test 'must know' information and be aligned with the learning objectives.
When converting your classroom training to e-learning, the best practices include transforming the content to suit online learning, deciding on an instructional strategy, choosing the right authoring tool and including assessments and interactivities. Can you think of any other best practices? Do share them with us.