10 Must-Have Features to Look For in an LMS
This blog outlines the 10 top features every LMS must include, these features are listed based on our interactions with our customers.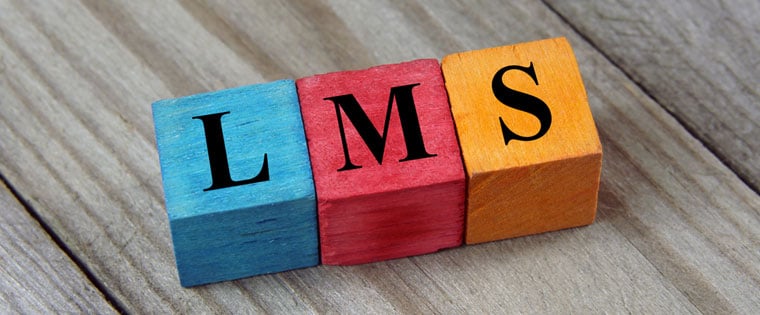 In today's world, any company that is looking to streamline its training process will venture into LMS implementation. Out there, are many LMSs, each tempting you with hundreds of features to offer. However, do they all meet the unique training requirements of your organization? Before you begin your hunt for the right LMS, make sure you have a clear idea of what features to look for in an LMS. In order to make your job easy, I have outlined the 10 top features every LMS must include, these features are listed based on our interactions with our customers and typical training requirements.
1. Cross-Device Accessibility
Well, your e-learning course is mobile compatible, what if your LMS isn't? Considering the current mobile workforce, it is no longer an option for LMSs to not have a responsive design. Your LMS needs to support a HTML5 framework so that the learning module can be viewed on different types of mobile devices. Make sure you test for it and ensure that your course content is accessible via mobile devices.
2. Collaborative and Social Options
Your learner while taking a course may want to reach out to internal experts or their peers to discuss about the different topic or ideas. The LMS you are looking for must foster a sense of community enabling exchange of ideas and knowledge among the learners. Your LMS can have features like discussion boards, file sharing and virtual chats, blog and wikis to enable learners to collaborate and share ideas.
3. Integration with External Tools
While looking for the ideal LMS, make sure that they have the option to integrate with the systems you are using in your organization. Usually, our customers ask for the LMS to be integrated with the talent management software, HRIS system, workforce management systems, etc,. Integration helps both the administrator and the user to manage the systems effectively with a single username and password.
4. Reporting Capability
Ensure that your LMS can generate reports Course-wise Status Report, Activity Report, Course Overview Report, Grades Report, Logs Report, Participation Report, Statistics, User-wise Course Completion Report, User Outline Report, Course Accessing Time Log Report, Course Evaluation Report, Quiz/Assessment Report and User Details Report.
Also, there should be a possibility for the LMS to generate other reports like Comments, Backups, Configuration changes, Logs, Live logs, Performance overview, Question instances, Security overview and Spam cleaner. These reports help the training manager gauge the effectiveness of the training process and take subsequent actions to better the training.
5. Multilingual GUI
LMS administration can be really tough when you have multiple versions of the same course to be uploaded on to the LMS. Without a multilingual GUI, you will have to upload multiple courses, multiple times involving duplication of work.
You also have to segregate the users based on language preference and assign the right course based on the language version. However, when multilingual GUI is used, it is very easy for administrators and learners to manage centrally translated courses.
6. Gamification
Your LMS must have options to include several game mechanics to bring in an element of excitement and momentum in an individual's learning journey. To bring some element of competition among the learners, you can award badges to the users after they complete activities in the LMS. Also, your LMS must have plugins that generate a certificate for learners on completion of a course.
Certificates validate the effort and time spent by the participant in acquiring the new knowledge or skills and can be a good motivational tool. Scores can also be awarded for each user in an LMS, upon completion of assigned tasks in the employee. You can also choose to give points for participating in discussions, asking questions in a chat forum or for any other engaging activity within the LMS. These are some of the ways to gamify your LMS and make sure your LMS supports Gamification.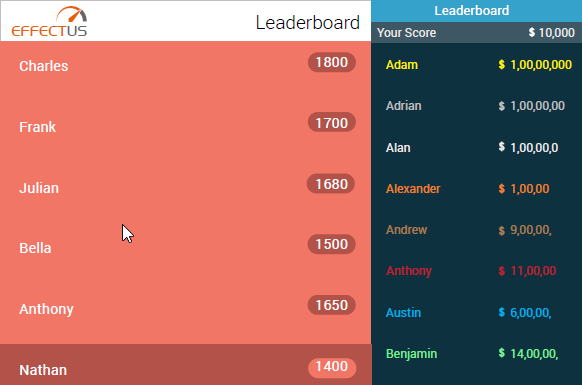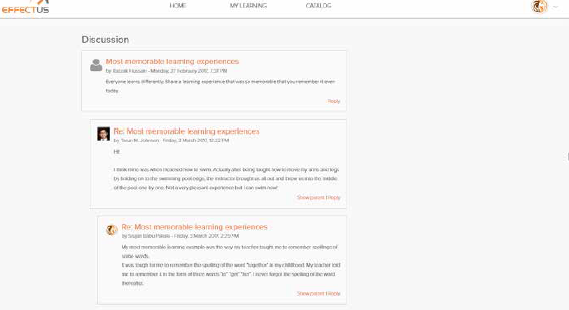 7. Capability to Create Learning Path
Learning Paths is a methodology for employee training with a sequence of learning activities. Your LMS must allow you to create learning paths along with the set criteria that learners should meet before they can move on to the next content item, within a Learning Path. Setting strict or flexible rules for completing a Learning Path allows learners to master materials in small steps.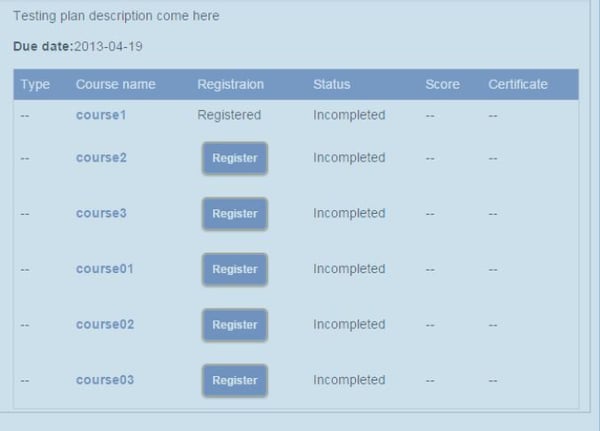 8. Possibility of Customization
Your LMS should give you the extensive scope of customization. Customization is required to make your LMS management easy and pick the best features for your training needs. For example, MOODLE, an open-source LMS has many features, but you can take the most frequently used and important features and customize them to make it friendly to users and administrators.
9. Train Customers and Vendors
Usually, security is the biggest concern when access to the LMS is given to your customers and vendors. In this case, protecting sensitive information is and will always remain a concern for organizations. Sometimes, organizations which are usually into the financial services, want their information to be highly secured, even other departments within their organizations cannot access the information.
Hence, while selecting an LMS, ensure your LMS protects your data from security breaches. In the case of Moodle LMS, you can have several domains for each department or a separate domain for customers and vendors. This way you can ensure that information is protected and secured from external breaches.
10. Capability of Managing Blended Learning
Blended Learning can include a variety of modes of training (mobile, online, classroom, virtual). When training is blended, the LMS is called to do much more than just deliver training, it must be able to manage all parts of a training program that makes it blended, and collaboration is one of the most important functionalities of an LMS for blended learning. The system should also be able to support the administration of a blended program (online and classroom) – enrolments, automated registration, emails, and tracking of attendance.
The must have LMS features will depend on your training goals and requirements. When selecting an LMS, identifying the features you need, as well as those you want, will help you make the best decision for your organization.