The Must-Have Checklist for Buying a Course Management Platform
This post helps training managers analyze the basic features required in an LMS, before investing in one.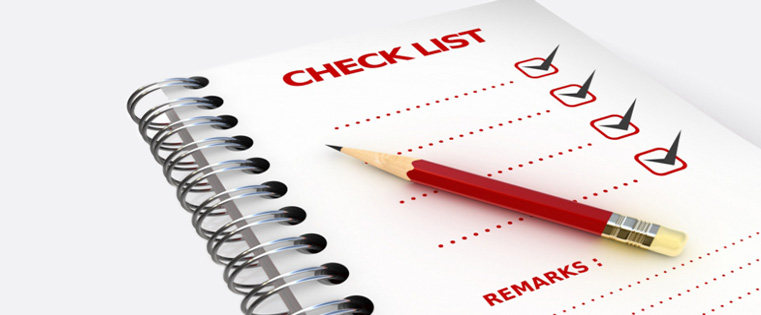 It's hard to imagine the world of eLearning without a Learning Management System (LMS). Also known as a course management platform, the LMS is a software that is used to implement, facilitate, assess, and track online learning.
According to a Brandon Hall Survey in 2016, 44% of organizations expected to replace their current course management platform, as compared to 38% in 2015. The number clearly indicates that an increasing number of organizations understand the importance of investing in the right LMS. With hundreds of LMS options available in the market, trying not to get caught up on what's cool and trending is a tough task.
If you are involved in the decision-making process of investing in a course management platform for your organization, here's a list of must-have features and the benefits each feature brings.
User-Friendly Interface
The first and foremost feature to look for is a user-friendly interface. Your LMS might provide all advanced features, but what good is it if the LMS repulses users because of an interface that's difficult to navigate? A course management platform with a customizable and user-friendly interface will help in the following ways:
Increase the frequency with which learners visit the LMS
Decrease the time spent in building courses and administering the system
Integration
A course management platform supports performance management, learning management, and succession planning in organizations. When the LMS is integrated with other corporate systems such as human resource management and talent management, it becomes easier for the HR personnel, as well as managers to evaluate how a training program fits the organization or department-specific goals and maximize training ROI.
The benefits provided by integration are as follows:
Dual data entry is avoided as both the HR Information System (HRIS), as well as the LMS need to have employees' personal information, as well as details on training programs completed.
You can strategically use training data to correlate training and ROI, training and promotion, or even training and productivity.
Succession planning becomes easier as organizations can maintain a pool of employees who qualify for promotions by tracking their training progress.
Content Management
Content management is a basic, but must-have feature in an LMS. The task of organizing content, assigning courses to learners, and tracking learner progress is all left to the course management platform. Effective content management provides the following benefits:
Multiple courses can be organized according to departments and learner groups.
Courses can be assigned to specific or large groups of learners.
Learners can look up content that they need to access through a searchable feature on the LMS.
Mobile and Blended Learning Support
Ensure that your course management platform offers support to leverage these learning technologies. In order to support mLearning, the LMS has to be mobile-compliant. To support blended learning, the LMS has to allow the tracking and assessing of offline learning events such as on-job demonstrations, lectures, and workshops, along with online training programs. Here are the benefits offered by an LMS that supports mobile and blended learning:
The LMS acts as a central repository of training material. Short videos can be used for mobile learning, while detailed courses can be covered in eLearning or blended learning programs.
Supports geographically independent learning, as employees can access the LMS from anywhere.
Provides performance support to learners, as they gain access to just-in-time modules anytime, anywhere.
Collaborative Learning
A course management platform must allow the integration of discussion forums, messaging boards, and social media tools, in order for learners to interact and share information with peers. The benefits of this feature on your LMS is that it:
Promotes healthy learning by allowing learners to interact with peers.
Reduces strain on trainers, as learners can post questions on forums and messaging boards, and learn from each other.
Robust Reporting and Tracking
A course management platform needs to provide tracking and reporting features. This is essential in order to track the successful implementation of your training program and calculate training ROI. You can generate reports by learner, course, departments, assignment, assessment, and even get customized reports. This feature helps in:
Tracking learner progress and online training certification
Measuring training ROI
There is a lot to think through before you make that investment in a course management platform. An understanding of these basic features and a little bit of prep work on the customized requirements of your organization will certainly make your task easier.