How can an LMS Support Performance Management?
This blog explains how an LMS can support the best practices of performance management.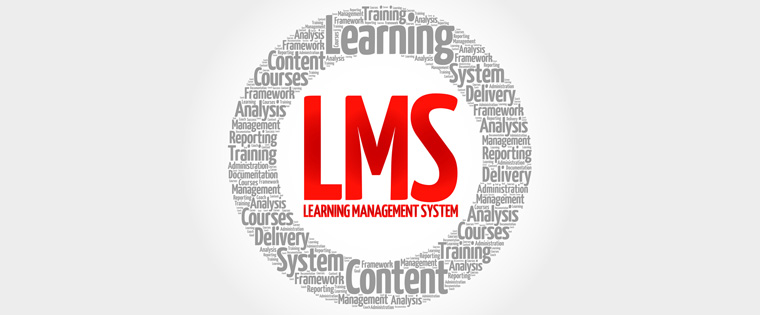 Performance management is a process through which managers and employees work together to plan, monitor, and review an individual's goals and overall contribution to the organization. An LMS can support this process through its wide range of features.
As an HR manager, you can use an LMS to:
Set goals
Prepare and conduct reviews
Chalk out development plans
Document outcomes
Performance and learning are interdependent. When learning is able to help employees achieve the objectives and goals set for them, performance will improve.
Let's now see how an LMS plays an instrumental role in effective performance management.
1. Document Individual and Overall Goals
Setting goals and objectives is crucial to improving the performance of employees and your organization. You can formally document individual job goals of employees and the overall goals of your organization on the LMS.
You can further classify these goals into sub-goals for convenience and to help achieve them in a step-by-step manner. The organization's overall goals are visible to everyone on the LMS and assigned to teams and individuals according to their roles.
Employees and their managers come together to formulate individual goals. These goals are more specific in terms of the job nature and assigned to each employee as per their role, skills, and domain expertise. Though these goals may not be part of the overall goals, employees must know how these goals contribute to achieving the company's goals.
Employees can view their personal goals on the My Goals page on the LMS. Managers can access and review their team's goals. HR managers can update organizational goals onto the LMS and get reports on the overall progress of achieving them, also via the LMS.
2. Create Competency Frameworks
Developing competencies at the individual and organizational level is crucial to meet business goals. Competencies are the knowledge, skills, and attributes (KSAs) of individuals, that enable them to be successful in their job roles.
As part of performance management, you set individual goals and decide the competencies needed to achieve them.
You can create multiple competency frameworks and map them to individual employees or teams, through the LMS. They will appear automatically in the learning plans of the assigned users. You can map competency-based courses to learners as and when you detect a gap in competencies.
For example, the personal goal of an employee is to become a team leader. You can identify the competencies for that role and create a learning path to reach that goal, through the LMS.
3. Automate the Appraisal Process
Create performance appraisal forms and assign them to the various teams in your organization. By automating the appraisal process, you can be sure that the performance review process is not delayed and stays within stipulated timelines. You can define the actions to be completed at certain stages of the performance review process on the LMS. This will notify employees about the actions needed to be completed on a timely basis, such as completing self assessments, providing peer feedback, and attending the final review with their managers.
4. Capture Self Assessment Results & Collect Feedback
Collecting the results of self assessment from employees through the LMS will help managers prepare well for their performance review. This will help managers understand the employee's perception and evaluation of his/her performance in achieving the set goals before scheduling a performance review.
You can collect 360 degree feedback for each employee in the organization through the LMS. The feedback tool in the LMS allows you to collect feedback from peers quickly and without confusion.
5. Chalk Out Performance Development Plans
Performance review is not just confined to assessing employee performance in a year; it's also about employee development. You can create a performance development plan related to the goals set in the review. Managers can constantly monitor the learning progress of employees.
You can support your employees' performance through an LMS by personalizing learning paths, making learning available at the moment of need, promoting social learning, and monitoring the progress using dashboards and reports. So, invest in an LMS and take your performance management to the next level.